Posted by Cass Art Staff on 21st Sep 2021
Submit your artwork to be in with a chance to win a professional art crit session with our friends at Peer Sessions, and gain a new perspective on your creative practice. Find out everything you need to know about Peer Sessions and how to enter below!
We're delighted to announce that we've teamed up with the wonderful Peer Sessions to give 6 lucky art students the chance to win their very own group crit at our Islington Flagship store in 2021. The crit will take place in our Islington Art Space on 13th November and be led by the founding members of Peer Sessions Kate Pickering and Charlotte Warne Thomas. In total it will be a 2.5 hour session where each student will present a body of work to the group to open up a discussion where the thoughts and opinions of the tutors and peers are shared openly, in an informal way to develop constructive feedback. This is a unique opportunity for students to gain renewed perspective on their practice, body of work or project through shared observation and insight. All mediums accepted with the Art Space STAS hanging system available along with easels and/or tables for displaying work for the session.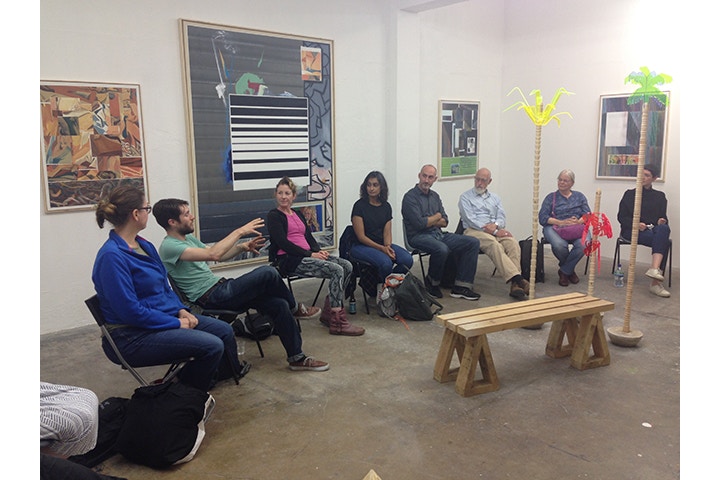 HOW TO SUBMIT
There is no submission fee and the deadline for entries closes 1st November 2021.To submit work, please email islingtonartspace@cassart.co.uk with "PEER SESSIONS" in the subject line and include the details below*;
Your Full Name (some artists choose to use a different name for their work so please include this also if this applicable to you)
Links to any websites or social media pages that you may have.
A selection of images of the artworks you would like to submit (5 images max)
Brief bio about your work (no more than 500 words)
* No postal applications will be considered. (Please refrain from emailing Cass Art asking how to convert your images).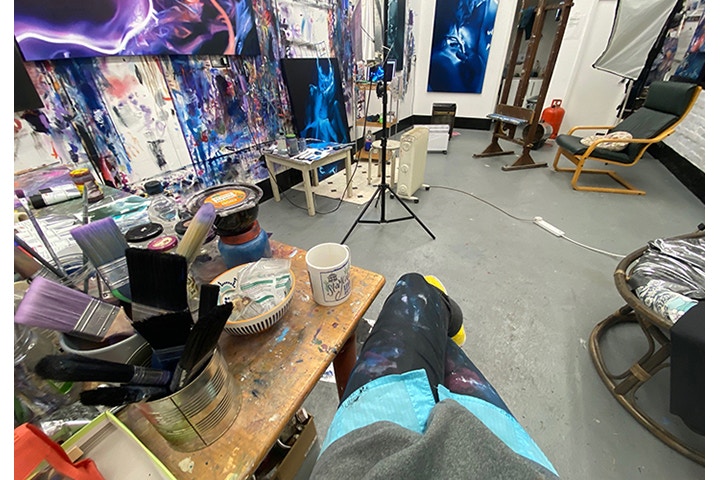 ABOUT PEER SESSIONS
FriendsCharlotte Warne ThomasandKate Pickering co-founded Peer Sessions in 2009 after graduating from Goldsmiths MFA into a global recession which resulted in a massive slump in the art market. It soon became a valued support network, a safe space to show and discuss new work for their postgraduate-artist friends and peers. Through silent crits, Peer Sessions continue to offer crit-groups that provide constructive feedback and discussion which engages with current concerns in the art world and beyond. In addition Peer Sessions have curated a number of projects focussed on facilitating and supporting artistic collaboration.
Peer Sessions are nomadic and meet on an ad hoc basis. All are welcome, and there is a fluid informal membership of around 500 participants. Over 100 artists have so-far presented their work for feedback, with practices ranging from curatorial and publishing projects to live performance, sculpture and painting.
From its beginnings as a monthly get-together for artist-led support, Peer Sessions' remit expanded to include residencies, exhibitions, educational and collaborative workshops for artists, and public education workshops to enhance engagement with contemporary art. Partners have included APT Studios; ASC Gallery; Studio Voltaire Associates; South Kiosk; Enclave Projects; AltMFA; Guest Projects; Deptford X; Lewisham ArtHouse; Art Licks Weekend; Banner Repeater; Focal Point Gallery (Southend) and Channel Sundays (Hamburg, DE).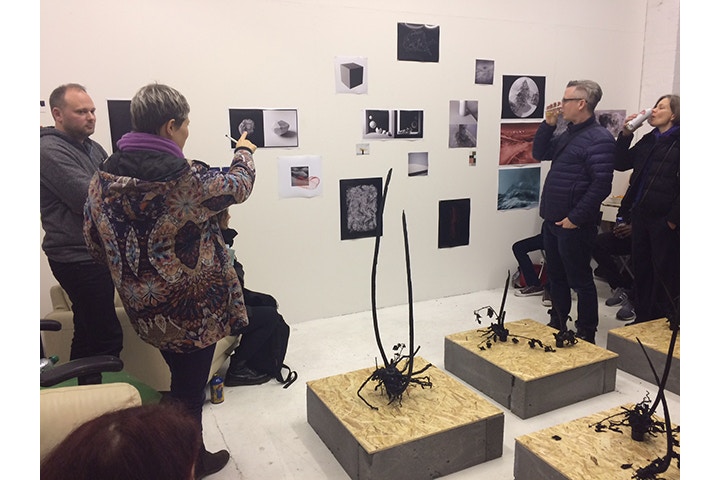 Peer Sessions has twice been awarded Grants for the Arts funding from Arts Council England for commissioning collaborative work from emerging artists. Most recently, in 2016 for a collaborative project which commissioned pairs of artists to create new works in time-based media. The completed commissions were presented at the exhibition Future Refrains, and the performance day Collaboration in Question, at ASC Gallery London in September 2017. Prior to this, the 2014 exhibition based on a series of workshops, Who Thinks the Future? Also received funding from ACE, and was shortlisted for the ArtQuest Workweek prize for innovative exhibition practice.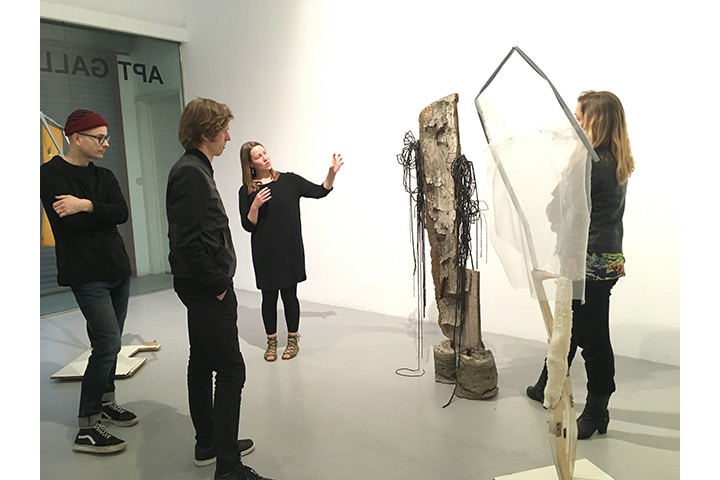 About Kate Pickering
Kate Pickering is a London based artist, writer and PhD researcher (AHRC scholarship) in the Departments of Art and Visual Cultures at Goldsmiths. Pickering writes experimental prose poetry which she develops into site based performative readings. Pickering graduated with an MFA in Art Practice from Goldsmiths College in 2009, and has since exhibited nationally and internationally. Her writing has featured in various publications, including Soanyway magazine, Misery Connoisseur, EROS journala and Yellow Pages (Copy Press). performed at Peckham Pelican, X Marks Le Bokship, Library Gallery (Winnipeg, Canada) and the ICA. She has presented her research at conferences at Goldsmiths, Birkbeck, the Courtauld and the University of Essex. In addition to working individually, Pickering co-runs both The Writing for Practice Forum and Peer Sessions, an Arts Council England funded peer critique project, for over ten years with artist Charlotte Warne Thomas. She is currently a graduate teaching assistant in the Art Department at Goldsmiths, has taught on both the MFA and BA Fine Art programmes. You can see her website hereand follow her on Instagram here.
About Charlotte Warne Thomas
Charlotte Warne Thomas is an artist, educator and Fine Art PhD student (title: Golden Age; the myth-making potency of gold) at Kingston University, funded by Techne (AHRC). Through performance, installation, collage, video/audio and writing, her work explores the myths and fictions which imply gold is incorruptible and a reliable store of value. She is a member of We Are Publication, a practice-research group based at Kingston School of Art; co-founder with Kate Pickering of post-graduate crit group Peer Sessions (Arts Council funded), and a studio artist at Art in Perpetuity Trust (APT) in Deptford, where she lives. She has taught art for over 10 years and has a PGCE. She currently teaches on an adhoc basis in HE and continues to run art workshops in galleries, schools and universities. Charlotte graduated with an MFA in Art Practice from Goldsmiths in 2009 and exhibits interenationally as an individual artist and curator, and through Peer Sessions and We Are Publication. You can Charlottes website here and follow her on Instagram here.
Find out more about Peer Sessions here.
FEELING INSPIRED?
---
Follow us on Instagram to keep in touch with our community today