Posted by Cass Art on 5th Aug 2019
We're always looking for ways to grow the Cass Art Community of artists and inspire everyone to pick up a pencil, paintbrush, pen - or whatever artist tool takes your fancy! If you would like to be part of our ever-growing community and have your work featured on our Cass Art Instagram, simply tag us using the hashtag #cassart or @cassart1984 when you post an image of your artwork.
Instagram Highlights
---
Here are just some of the talented creatives we've featured on Instagram over the last year.
1. Adam Powers @pablo_powcasso
We love this cheetah painting by Adam Powers - created using Winsor & Newton Watercolours and Cass Art Watercolour Paper. A veterinarian by day and a painter by night, Adam says he's doing his part "to beautify the world one painting at a time".

2. Valerie de Rozarie @vmderoz
Valerie de Rozarie has created this incredible artwork of city pigeons using acrylic paints! She says "I like watching pigeons - they just don't look built for flying and yet they do. It amuses me the way they seem to crash rather than land".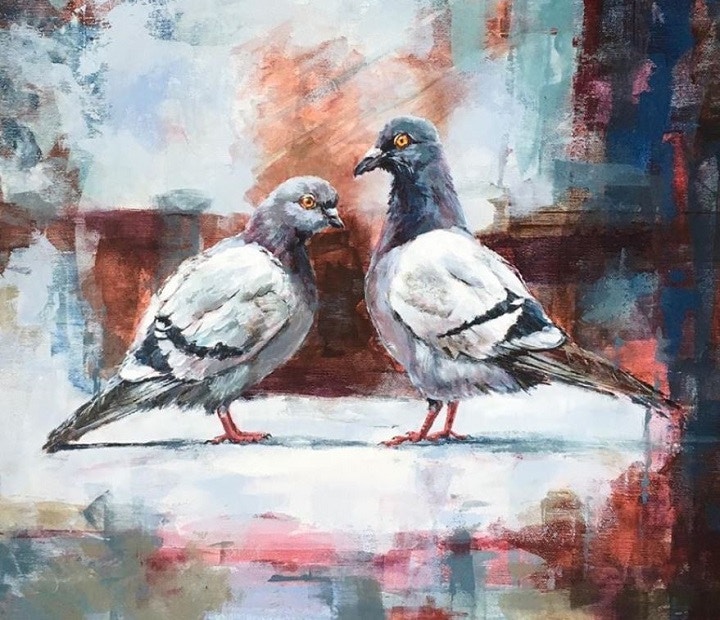 3. Vicky @fuyuch7
We hope you enjoy this intricate eye drawing as much as we did. Vicky used Faber-Castell Polychromos Pencils and Cass Art Heavyweight Cartridge Paper. Be sure to check out her Instagram page (@fuyuch) for more mesmerising artworks of eyes, lips and faces!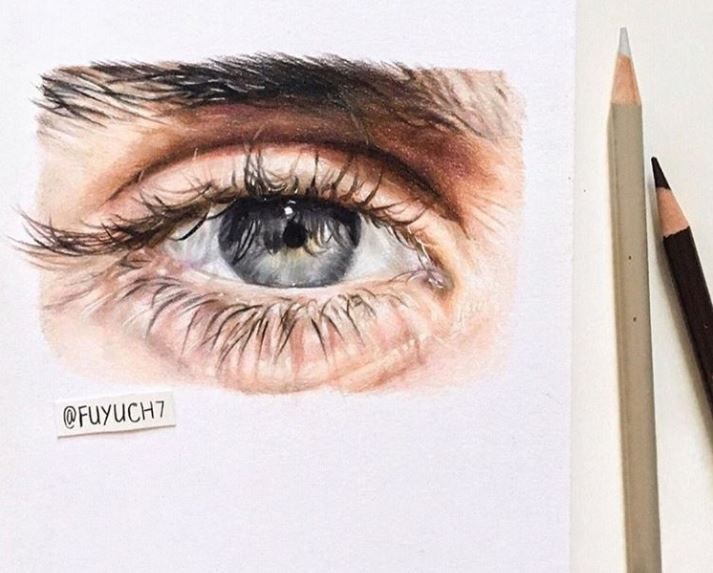 4. LeMoon @ivy.trazsi
We're big fans of Bristol artist LeMoon - and her delightfully vibrant instagram channel @ivy.trazsi. We especially love this abstract painting showing Cass Art Watercolours in action.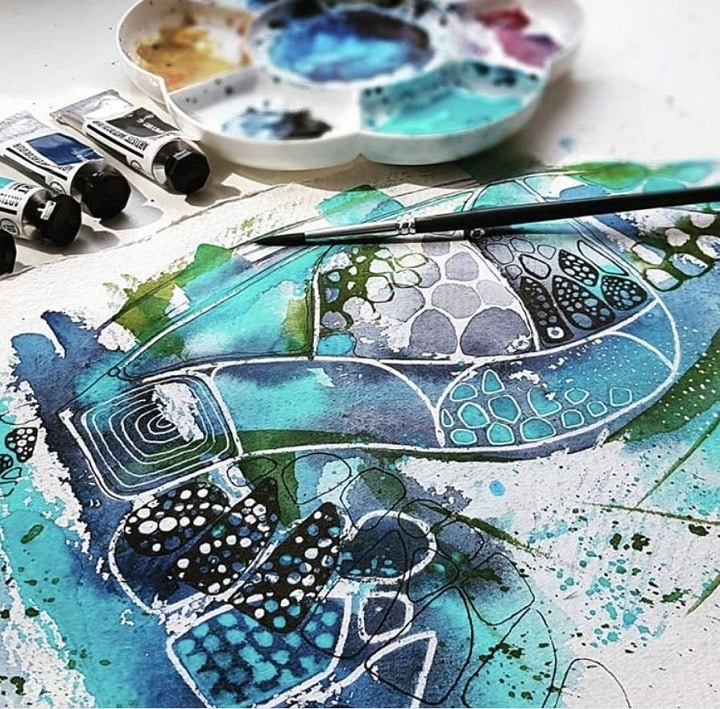 5. Greg Mason @gregorymason_art
We're delighted to have Greg Mason as our Cass Art Oil Painting Ambassador. A Sky Arts Landscape Artist of the Year Finalist 2018 and Sky Arts Portrait Artist of the Year Semi-finalist 2017, his instagram channel is a source of inspiration for anyone with an interest in oil painting.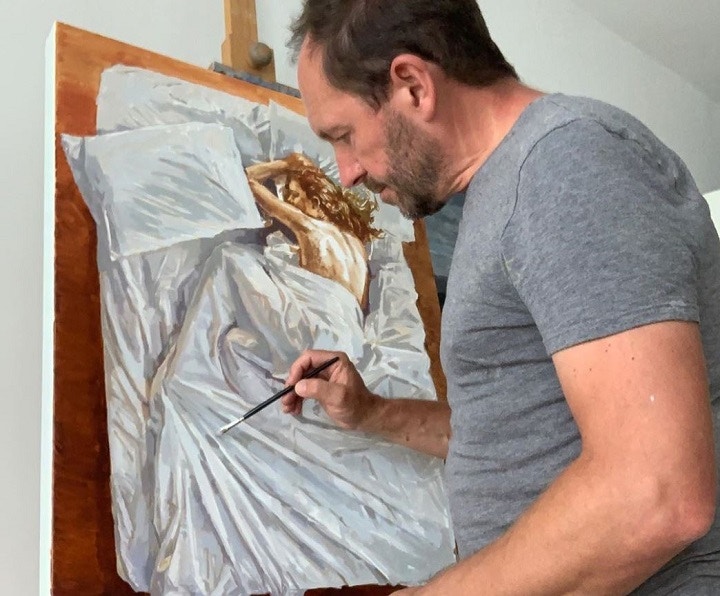 6. Mike Wallace @mwallaceart
We love this pen drawing Crescent - created by Scottish self taught artist Mike Wallace using Rotring Isograph Pens. We've also been transfixed by his Instagram channel @mwallaceart, displaying a wealth of intricate drawings of mandalas, flowers, typography and more.
7. Jose Sanches Peinado @sanchez.peinado
Our Cass Art staff are artists too! This is one of our Hampstead Cass Art members, Jose Sanches Peinado, inspiring passers-by with his creative talents. Remember, if you have any artistic queries or are looking for expert advice on your creative endeavours, be sure to drop into any of our Cass Art stores and speak to our staff artists.
FEELING INSPIRED?
---
Follow us on Instagram to see our other highlights and don't forget to hashtag #cassart when you post on social media to show us your creations and for a chance to be featured on our feed!