Since 1915 Caran d'Ache has carefully preserved the art of handwriting, the symbols that have connected people from the dawn of civilisation. With a priceless heritage of expertise, it designs and produces innovative products in its workshops.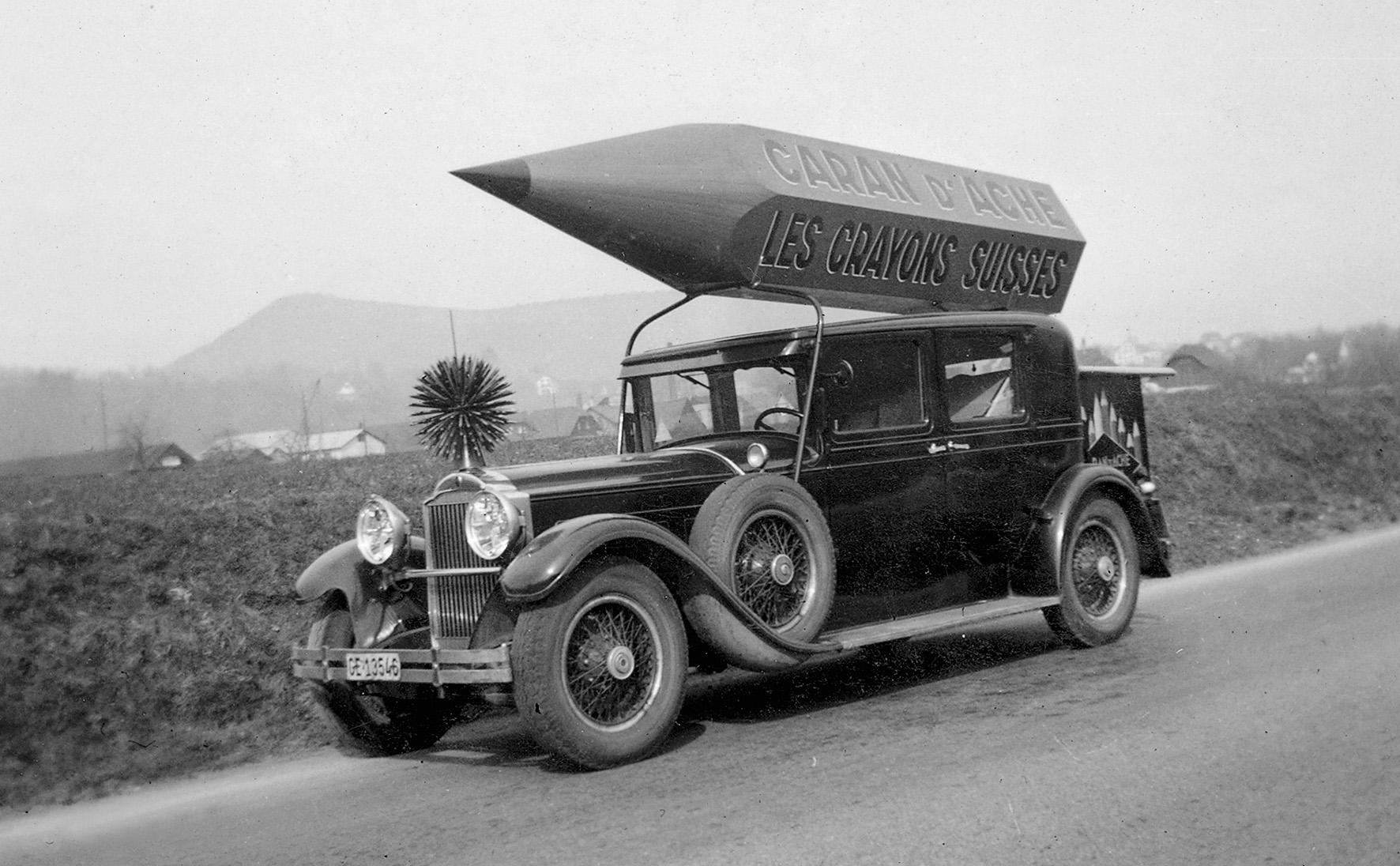 Caran d'Ache art and drawing materials as well as writing instruments are recognised around the world for their Swiss made excellence and quality. Combining technical expertise with aesthetics and original materials with superb design, they are personal objects that add refinement to every new page of drawing or writing. Each creation is part of the human adventure and passion that has shaped the company, a synthesis of the spirit, rigour, determination and expertise of specialists in more than 90 skills. They are all entirely produced in Geneva, Switzerland in the great tradition of Swiss manufacturing.
Born as the 'Fabrique Genevoise de Crayons' in 1915, Caran d'Ache adopted its present name in 1924 when Arnold Schweitzer took over. It was a tribute to the French cartoonist Emmanuel Poiré who signed his drawings 'Caran d'Ache', a French adaptation of 'karandash' the Russian word for pencil.
Right from the start, Caran d'Ache explored the wide range of colour and writing tools for different forms of expression such as pencils, pastels and fibre tipped pens, as well as writing instruments that act as an extension of the hand. The desire was to create, transmitting harmony of a line, a draft or a sketch, experimenting with a technique or revealing a subtle nuance. It is one of the only companies in the world to offer such a large and comprehensive palette of products for design and writing.
With their elegant design, original choice of materials, strong pigments and technical excellence, Caran d'Ache products are an invitation to discover and explore. They symbolise the spirit of a manufacturer focused on innovation and driven by craftsmen committed to excellence.
The company's long history of inventions and developments is testimony to the great creative freedom that energises the workshops.
1929 Fixpencil, metallic clutch pencil, a world's first.
1931 Prismalo, water-soluble pencil, a world's first.
1952 Neocolor, wax pastels.
1966 Fibralo, fibre tipped pens with water-based ink.
1985 The Fine Arts range is launched with Neopastel.
1988 Supracolor Soft, the water-soluble colour pencil.
1990 Pablo, the water-resistant pencil.
2006 Graphite Line, products dedicated to the shades of black.
2010 Luminance 6901, the colour pencil with the highest light fastness.
2013 Museum Aquarelle, extra-fine soft water colour in pencil form.
Caran d'Ache is a family company and a complete manufacturing facility. In its workshops, craftsmen with specialist skills work alongside machines at the cutting-edge of technology. The company is committed to preserving and developing its 100 years of expertise.
Tradition meets innovation
Throughout its history, the Maison Caran d'Ache has always managed to evolve in a way which is both coherent with and respectful of its roots. Having initially specialised in graphite and colour pencils, the workshops in Geneva gradually diversified to incorporate an increasingly wide product range, all inspired by unique expertise. A true ambassador of Swiss quality, Caran d'Ache has succeeded in developing at an international level and now has a presence in more than 90 countries.
Our brand also has a strong commitment to social, artistic, and sporting initiatives, shown through the support given to young talent and various cultural institutions. The support made available to young artists and designers, to education in less favoured countries, and to several museums and cultural or scientific institutions speaks volumes for the values of Caran d'Ache, as do the involvement in the 'Cartooning for Peace' initiative and the sponsorship of the young Swiss tennis player Belinda Bencic.
Loyalty
Caran D'Ache has an unmistakable family character and recognises that its people are its most important assets. Its shared ethical values, its lasting partnerships and its close links to the nearby environment all illustrate the notion of loyalty that has been fundamental to its development.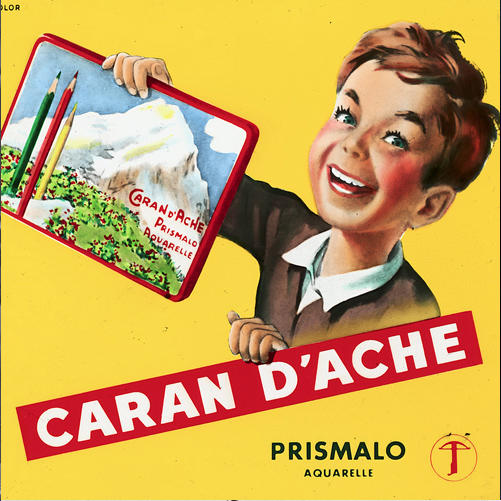 Innovation
The originality in the materials and technology of Caran d'Ache creations is due to the efforts of two integrated R&D departments, one devoted to colours and the other to writing. The results can be seen in numerous patented inventions such as Fixpencil and Neocolor that revolutionised writing and drawing. The company bring together traditional craftsmanship and advanced technology, an essential recipe for high-quality manufacturing.
Colours
Powerful, long-lasting, pure and shimmering. Caran d'Ache masters pigments to create colours that bring the most beautiful inspiration to the blank page. Its prism of 300 shades is a dazzling feat of alchemy and requires total control of all the stages of development and production.
The only limitation is imagination
From imperial purple to royal blue, from flamboyant coral to cherry red, the symphony of colours flourishes with different materials – pencil leads, felt tips, pastels, gouaches, inks – offering both brilliance and excellent light fastness. Since 1915, Caran d'Ache has inspired and enabled successive generations to enjoy unlimited creative freedom.
Sustainable development and social responsibility
Since 1915, Caran d'Ache has put the quality of its products and respect for environment and people at the heart of its activities.
The true quality of Caran d'Ache products shows in sustainable development at each stage of production, as well as in the company's culture. All the pencils are certified FSC or PEFC, guaranteeing that their wood comes from protected forests. The company has also led the way in developing a water-based varnish for pencils that drastically reduces the use of solvents. Using the benefits of nature while ensuring its survival, drawing inspiration from technology while preserving its manual skills – these are the commitments of a company that is firmly in favour of protecting our environment.