Posted by Cass Art on 7th Mar 2022
Tugce Karapinar is a mixed media artist, based in London, United Kingdom. Karapinar focuses on exploring different themes, media and processes. Ranging from painting seascapes, digital linear drawings on Photoshop, social documentary Photography and more recently illustrations showcases trails of London.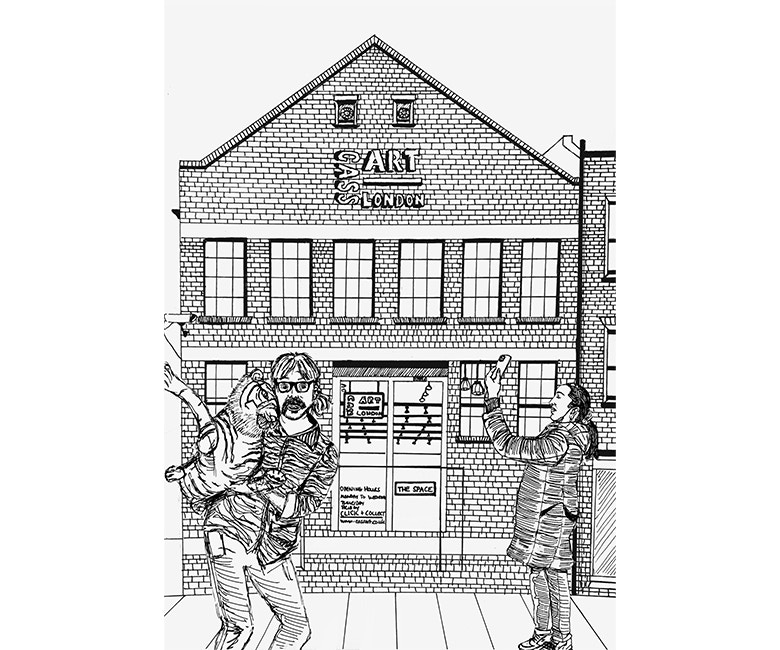 Cass Art Islington
All Cass Art stores act as a creative hub for artists, by providing a vast range of art media and workshops. The two individuals included in the composition were photographed nearby.
---
Regents Street
This composition features several people taking pictures of the Christmas lights on their iPhones outside the Apple store in Regents Street. Each person was capturing a different angle and viewpoint, with the objective of illustrating their perspective of their surroundings.
---
South Bank
The man holding the pigeons suggests that although as an area Southbank is very busy, it still projects an element of calmness.
---
Kings Cross St Pancras
King's Cross St Pancras station is a monumental structure in London. It was therefore key to document the aesthetics of the architectural landscape accompanied with the local people in their organic environments.
---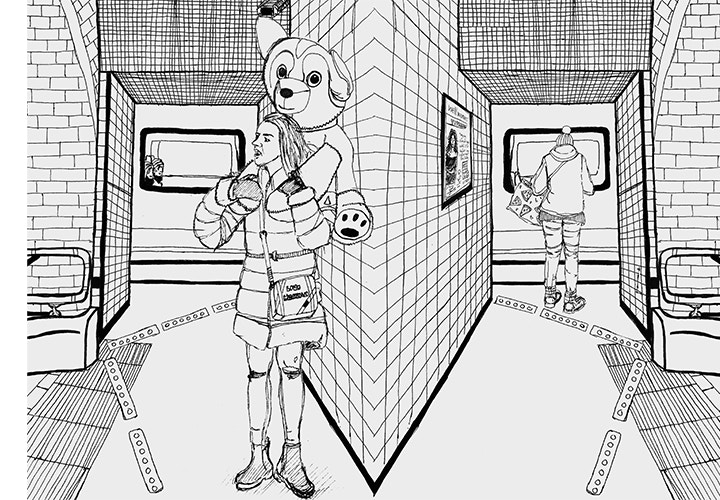 Finsbury Park
A woman holding a teddy bear toy, after visiting the 'Winter Wonderland' festival in Hyde Park. This composition provided an interesting viewpoint of alternative perspectives.
---
Highbury & Islington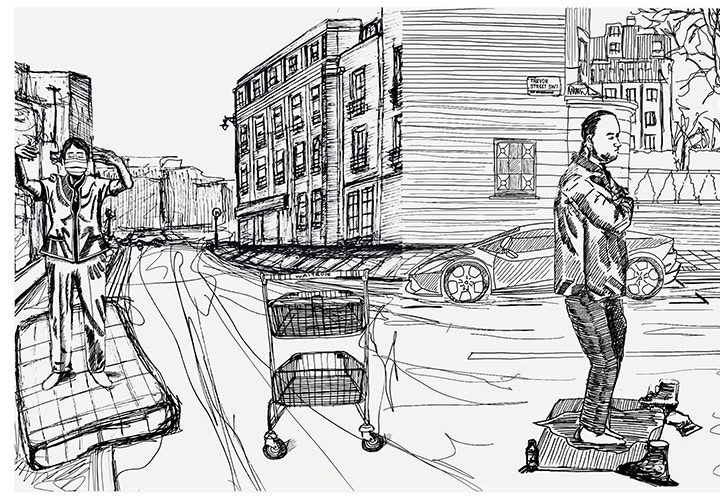 Knightsbridge
An abandoned Waitrose trolley in contrast to a parked Lamborghini. Yet two individuals meditating in the street, in harmony with their surroundings.
---
Feeling inspired?
Be sure to follow TNK Arts on herInstagram.