Posted by Rebecca Gordan on 7th Jun 2018
Guest writer Rebecca Gordon of Rise Art is back with her second blog on collecting original art. She tells you why so many people are starting to buy art for their homes, and explains how to find your preferred medium.
Why Collect Artwork?
Expression: Art is a powerful form of expression, not only for the artists who create it, but also for those who own it. Art allows people to express their individuality - the art we buy is as much about who we are as it is about the artists who create it.
Aesthetics and Design: You can use an artwork as a bold statement piece to attract attention and create a talking point - or you can use it to complement and enhance your interior design and colour scheme.
Art as an Action Point: Art encourages people to ask questions, to think about new ideas, experience fresh perspectives, and most importantly, it encourages us to take brief moments out of our busy lives to reflect. Art stimulates conversation, dialogue and interchange – it gives people permission to share thoughts, feelings, ideas and impressions that they might not ordinarily share.
Quality of Life: Art improves our quality of life. Studies have shown the uplifting effect art can have in the workplace, in hospitals, and in the home. Art personalises and humanises where we live and work. It revives lifeless interiors, and transforms them into unique, beautiful and engaging environments.
Investment: There are essentially two reasons to buy art. The first is because you love it and feel passionately about it. The second is because you see it as a potentially lucrative investment. Advice: buy early - look for artists who are starting to be shown in public places and familiarise yourself with their work.
Support Young Artists: Being an artist is not an easy career or lifestyle choice, and it is important to support emerging artists. A great deal of time and effort goes into producing original works, and for an artist the hardest point can be letting a work leave their studio – you'd be surprised how many paintings are never quite finished! However, the knowledge that someone sees merit in an artist's work and appreciates the blood, sweat and tears that went into creating it makes a big difference.
Find The Art Medium For You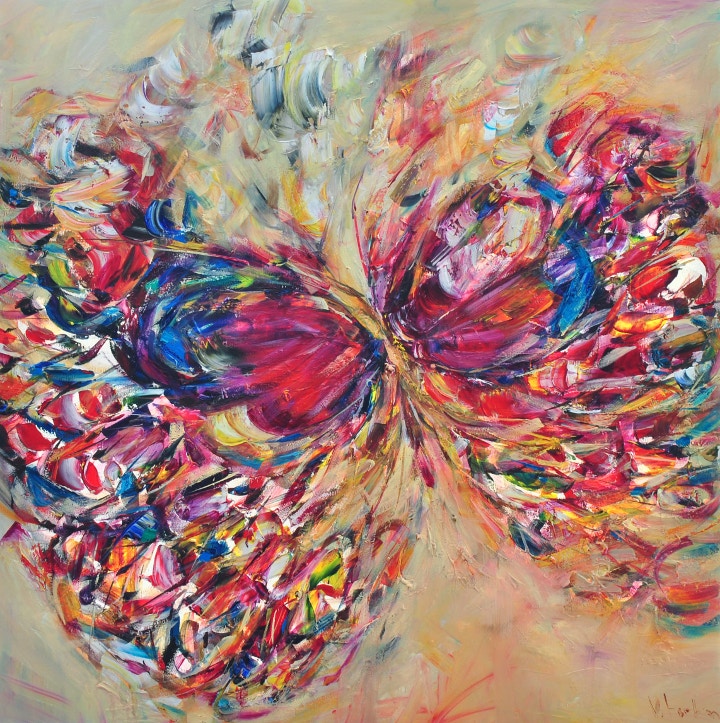 Collecting Paintings
Tactile - A print's surface can never match the visceral textural variations of a painting. Whether done on canvas, wood or mottled watercolour paper, original paintings have a tactile quality that sets them apart.
One of a kind. There's something inherently satisfying about having a piece of unique artwork in your home.
Handmade. Like handmade knits, hand-thrown pottery and handcrafted furniture, paintings show the hand of their maker. This quality brings richness and personality to the home — factory-made furniture and slickly printed posters simply cannot compete.
Sculpture Collections
Sculpture can often be much harder to place in an environment than paintings or prints, however that should not discourage those who are interested in collecting it. There are a wide array of materials used for sculpture, and whether they're monumental or intimate in scale, abstract or figurative in composition, there is an enormous amount of skill involved with any sculpture - not to mention time, effort and cost of production. They are certainly worth the effort!
Buying Prints
To the uninitiated, the world of prints can be quite confusing – not to worry! Original prints are an exciting and affordable way to collect once you learn a bit about the process.
An original print is an artwork that has been created and hand printed by the artist from a plate, block, stone, or stencil.
Understand what the numbers in the corner mean. The larger number indicates the total number of prints made in the edition, while the smaller number is where the piece falls within that edition. All prints within a given edition are of equal value – unless the artist is known for altering individual prints within an edition (which will be noted accordingly).
A limited edition is essentially a pledge by the photographer or artist that no more than a certain number of prints of a given image will be made - ever. An edition can be anything from two to 500 or more. The fewer prints in the edition, the higher their worth.
Giclée better known as digital prints using inkjet printers. Most often associated with reproductions; a giclée is a multiple print or exact copy of an original work of art that was created by conventional means (painting, drawing, etc.) and then reproduced digitally, typically via inkjet printing.
By Rebecca Gordon
Feeling inspired?
Visit the Rise Art website for further advice on collecting artwork.