Posted by Cass Art on 10th Nov 2020
Mellor & Rose are Hand Lettering Artists and Modern Calligraphy Tutors based in the North West of England, who proudly work with us at Cass Art spreading the word and sharing the joy of this relaxed and highly versatile Lettering style. Along with how everyone can pick up a pen and start their Calligraphy journey.
Mellor & Rose, made up of Beverley Mellor and her two daughters Lucy Mellor and Polly Mellor, host workshops and provide hand lettering for brands and design work. They have become known for their engaging, fun and detail-orientated Modern Calligraphy and Lettering Workshops at our stores since 2018 wich you can see below. Their workshops vary from Beginners Modern Calligraphy, Brush and Chalk Lettering workshops and of course not forgetting their festive Christmas Calligraphy workshops.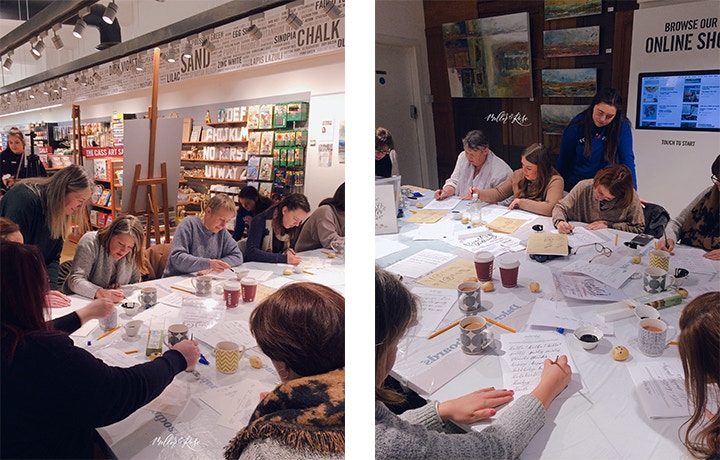 'Calligraphy is enjoying something of a renaissance - and anyone can do it! Its' a lovely way to take a break away from our laptops in our increasing 'tech' world, lettering is great fun to learn but really relaxing and mindful as well as you become very absorbed in what you're doing. Lettering is a great way to get a bit of me time with a lovely outcome!' - Beverly Mellor
In all their Modern Calligraphy and hand lettering Workshops they focus on firstly how to use and hold our pens and progress through the modern style alphabets, looking also at layout, spacing and how you can put some nice energy into your lettering - then gradually work through projects and first pieces (there's always some doodling and flourishing along the way!) and when you look back at the end, you will be pleasantly surprised as to how far you have come! Modern Calligraphy is so not about perfection - it doesn't need (or want) to be perfect - leave the perfections to your iPad! As hand lettering is very much your own 'hand' will develop your own personal style. It's more about creating energetic letters with a lovely flow - whether playful, informal or with a more elegant appeal - you can switch this lovely style around, play with it and have fun!
Hand Lettering with Tombow and Posca Pens
Alongside teaching and sharing this art form, Mellor & Rose enjoy collaborating with brands and working with other creative businesses (such a lovely way to boost amazing ideas!) such as creating personalised and special experiences for audiences, such as Live Calligraphy Sessions and personalised calligraphy for luxury brands - a lovely touch that we can all add and makes such a difference!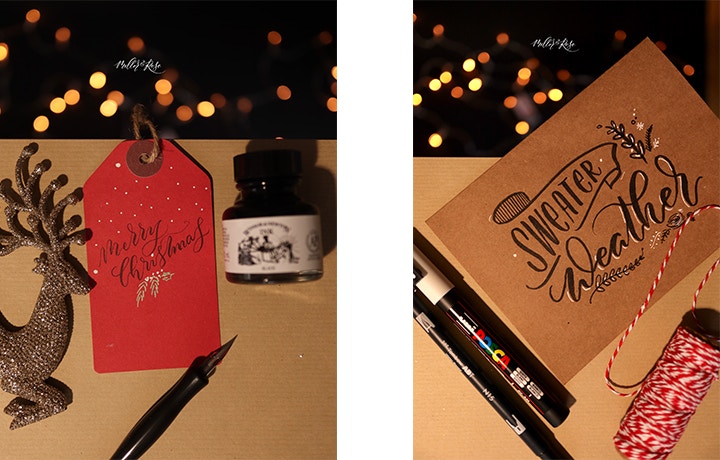 The Joy of Hand Lettering Exhibition at Cass Art Liverpool
---
Mellor & Rose also held their exhibition 'The Joy of Hand lettering' at our Liverpool store in the summer exhibiting their hand lettering in a variety of different and contrasting styles, scales and mediums - from elegant modern to bouncy retro display lettering, metallics, brush pen styles and chalkboard lettering layouts. See some highlights below!
We hope that if you feel like trying something a little different you may give calligraphy a try - with Christmas around the corner it's such a great time to learn. Hopefully in the not too distant future we may hopefully get together for spot of lettering at one of our Cass Art stores!
You can explore Mellor & Rose amazing array of work and workshop on their website and don't forget to give them a follow on Instgram too.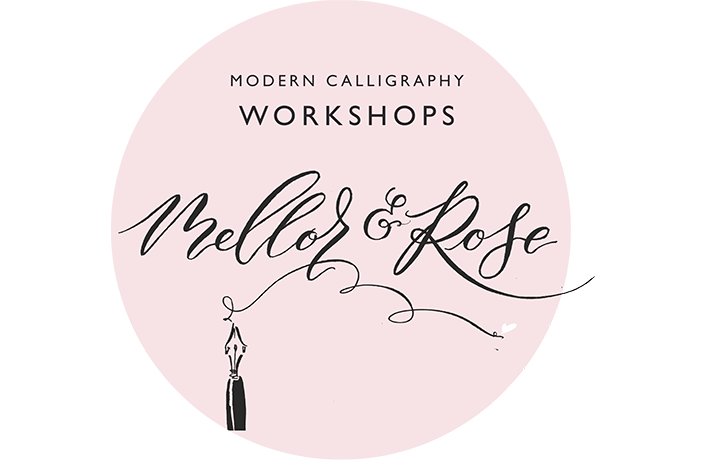 FEELING INSPIRED?
---
Shop online for everything you'll need. Don't forget to hashtag #cassart on social media to show us your creations