Posted by Cass Art on 29th Apr 2020
The Ashurst Emerging Artist Prize is awarded to artists that show significant potential, interesting ideas, a relevant message and skilful execution. Cass Art are proud to continue to support the Ashurst Emerging Artist Prize with several prizes, and in light of the delay with Ashurst 2020's shortlist announcement we caught up with the 2019 winner Sophie Peters. Read on to find out about her practice, the materials she uses and why she loves them.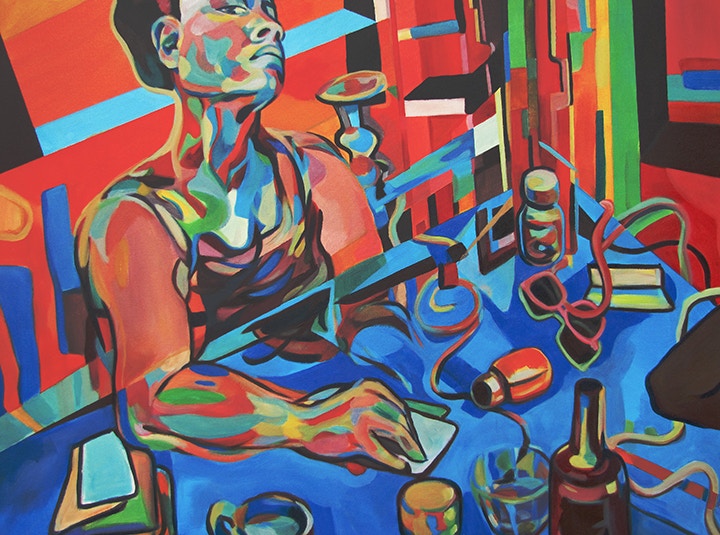 Firstly congratulations on winning the Ashurst Emerging Artist Prize 2019. Could you tell us about yourself and your work?
Hi! Thank you! I am an artist born in the USA and raised in the south of England, I am white, gender fluid, feminist and I love science, specifically biology. I have painted on buildings, cars and sold sketches of people in the street, as well as shown in solo and group exhibitions in central London and in New Orleans.
What made you enter the Ashurst Emerging Artist Prize?
I have very little memory of entering. But I followed the Ashurst prize online and kept up to date with the kinds of things they were looking for. In 2018 I set about painting something specifically for the prize and it seemed to work! It was a long process and it has taught me a lot about certain areas of the art world.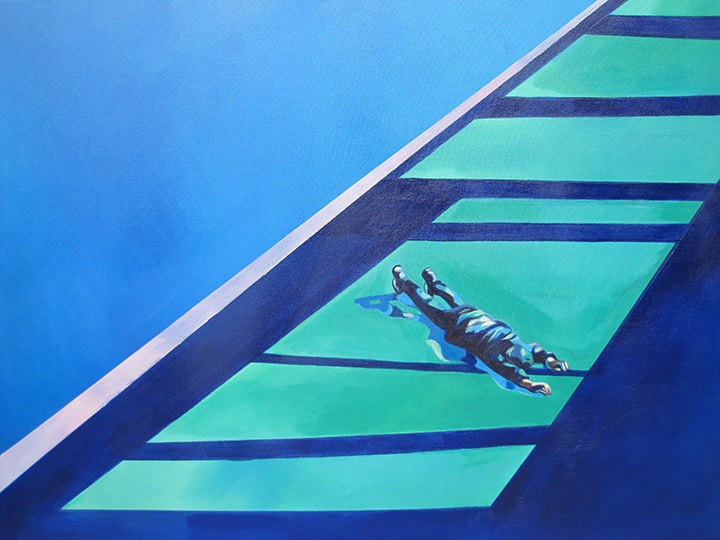 What mediums do you use and why?
I use all kinds of mediums, the one I am most comfortable with is paint (oil and acrylic) because it is what I have most experience with and what I find to be the most cost effective media. I think artists tend to use whatever is around them. Leave me with nothing but a bassoon and I suppose I would get damn good at playing the bassoon. Paint is the easiest way for me to express myself (besides making music) and I like the tactility of it over digital/eletronic mediums but I have love for lots of different media and many of my favourite artists are more film/text based.
Are there any particular oil paint brands you're drawn to?
Ooh I like Daler Rowney Georgian Oil colours the burnt umber has this wonderful smell and texture to it. But I am also a fan of just getting good deals and using what is around. I remember being donated a load of oils in 2018 and they were old and free so I wasnt scared about using too much, resulting in me getting much better. Cass Art are great of course - especially as you often give you goodie bags with new materials inside!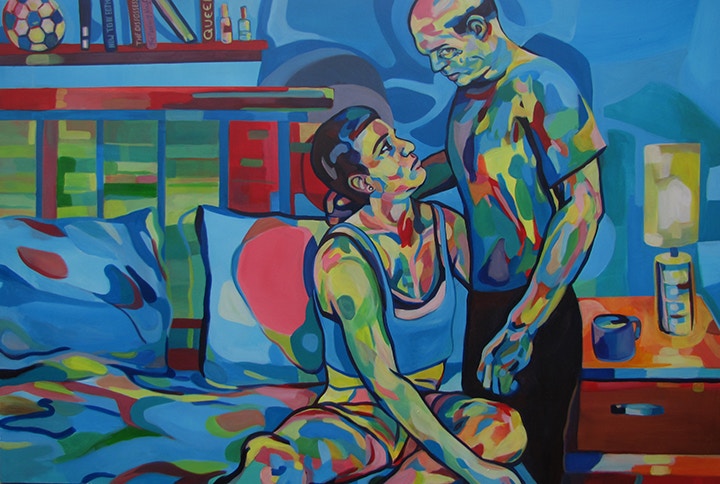 Would you have any advice for emerging artists trying to develop their careers?
Stick to deadlines and talk to people. I think trying to engage with people from all walks of life is important. You never know how they might teach and inspire you. I would also say to try and do what you like rather than what you think others will like, but that can be hard when you need to sell works. Its a balance that I dont always get right myself, and people will always try to shape what you're doing, for example the ashurst exhibit had rules I couldnt break (for example no nudity was allowed) and clients are alwys trying to put their own ideas into yor work.
In your works you present the viewer with a millennials perspective on some of the most fundamental issues of 2019. In your wonderful piece 'Theo's plastic' which won the overall prize, you present us with a sitter in a plastic heavy environment, could you talk us through this work?
Yes! This piece took me a long time to complete... I wanted to create a traditional portrait in terms of composition, but to focus on the aspects of life that are unique to life in the 21st century ie our plastic dominated environment and living space.
The whole scene is filled with plastic objects and painted using acrylic paint (also a plastic polymer) apart from the figure 'theo' who is painted in oils. I incorporated text about the plastics into the composition, based on my research dissertation which explored the chemical composition of plastics.
The domination of plastic in our lives is worrying and damaging, and I wanted to explore its presence in our lives in a way that wasn't morbid. What are the chemicals we are surrounded by? Why don't we know anything about them? How do we use less? If you read the text you will see that certain plastics are less toxic than others so perhaps that is a start - Lets use less of the ones that can leach harmful chemicals perhaps.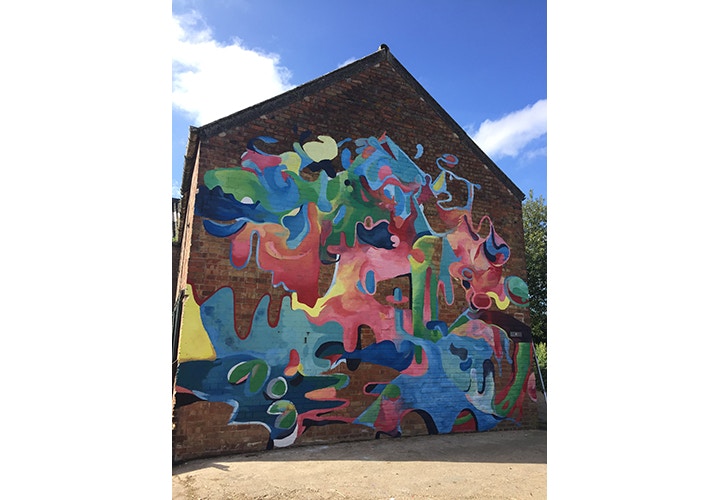 You mention you believe in the intersections of art and science and its involvement in everyday discourse, could you elaborate on this for us?
Good question! What I mean by this is that I believe in assemblage theory and that understanding society, or indeed anything, involves looking at many different parts as interconnected rather than separate entities. Rhizomic thinking I think is what they call it. I believe in looking at information from different angles and without hierarchy, so that world explained by science is of equal importance to that explained through text and art. Both are vital to understanding a full picture.
I studied biology at university of Birmingham uni and also took politics and philosophy classes. This informs the way I understand the world. Art is my way of trying to describe and communicate ideas back to the people that inspire it. I basically think that humans are very good at adapting and working with different media and that we shouldnt ever do just one thing. Youve got to look at both sides and explore art and acience as part of life.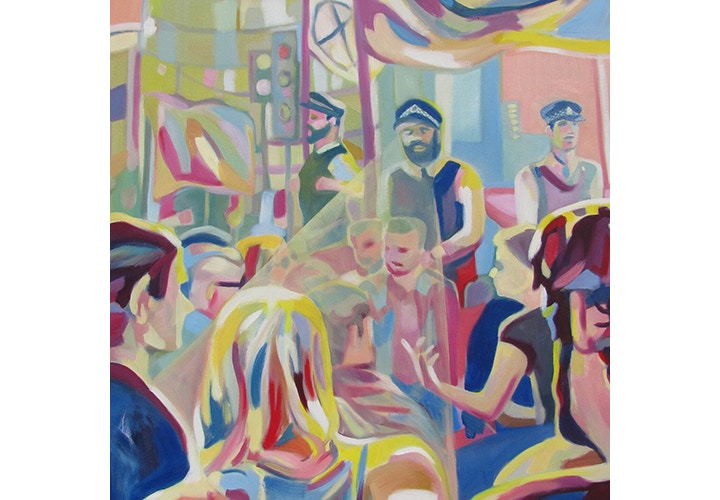 Finally, what's next on the horizon for you?
I'm currently showing a few of the works from the Ashurst exhibit in Portugal, as part of an exhibit called 'sustainable connections' and looking to show some other works in various galleries in the USA. I am focusing on playing with differerent media, film, text, performance, music and building a new collection for summer, hopefully as relevant and up to date in theme as the last one. I am also working for a marine research lab here in New Orleans, so I am somewhat connected to the science world and interested to see where that goes.
Feeling Inspired?
---
Shop online for everything you'll need. Don't forget to hashtag #cassart on social media to show us your creations.