Posted by Cass Art on 27th Jun 2018
---
BP PORTRAIT AWARD 2016 WINNER: CLARA DRUMMOND
---
Representing the very best in contemporary painting, the BP Portrait Award encourages artists to develop their portraiture work, offering a total prize fund of £61,000 to shortlisted artists, as well as new commissions and international exposure for their artistic practice. The first prize and £30,000 was awarded to Clara Drummond, for her piece 'Girl in a Liberty Dress' in the 2016 competition. Here at Cass Art, we are delighted to award Clara with a year's supply of art materials.
We caught up with Clara to find out more about experience throughout the competition and her practice since her success at the National Portrait Gallery...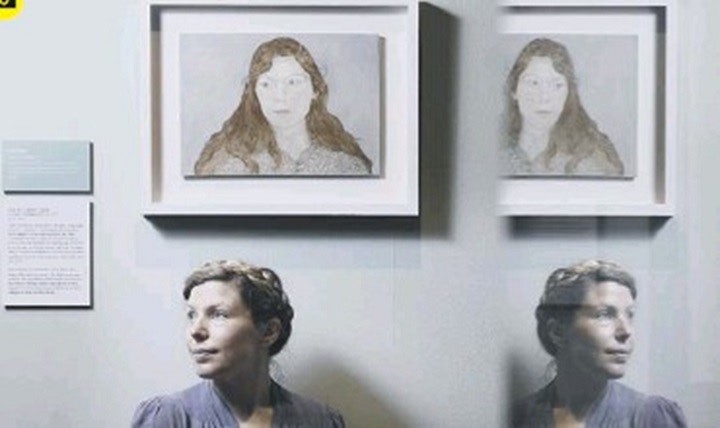 Congratulations on winning the BP Portrait Award 2016. Can you tell us more about your final piece and why you choose this submission for BP?
The painting is of the artist Kirsty Buchanan who is both a friend and collaborator. I have painted and drawn Kirsty for several years and this has given me the chance to venture away from just capturing a likeness and to explore the possibilities of portraiture and the infinite variations of returning again and again to the same subject. You could say Kirsty is my muse in the sense that she is the artist and friend who has enabled me to make creative leaps that otherwise would not have been possible.
During the sittings we talk about many things: Hilma Klint, Roy Oxlade, Thamas Wyatt, Elizabeth I, the embroidery of Mary Queen of Scots, the pre Raphaelites, the female muse, Bertolt Brecht, Walter Benjamin, Celtic history, plants and many other things – which is another reason why the sittings are so important, they remind us what kind of artists we are and inspire us to go on.
'Girl in a Liberty Dress' came out of a series of drawings and paintings that I was making for a joint exhibition with Kirsty entitled 'The Unsung Muse' which is about the connection between the female artist and the female muse. For this we studied and drew from the archive at the William Morris Society. In particular we looked at the drawings and correspondence of the female artists in the Pre Raphaelite movement.
As the title of this painting states, Kirsty is wearing a Liberty dress, the pattern was of intricate flowers in dark brown but as I painted it the pattern started to look like small sea anemones and corallines, somehow reminiscent of the watercolours by Philip Henry Gosse.
The colours lightened and became more like the colours of the palette of the tapestries and fabrics designs drawn by May Morris and Jane Morris that we had been looking at in the archive.
What first drew you to portraiture?
I have always been drawn to portraiture, I cannot explain why, but I have strong memories of visiting the Tudor Galleries at the National Portrait Gallery when I was a child, I thought that they were magical, the miniature worlds of Hilliard, the still gaze of Katherine Parr, luminous against a sea of lapiz lazuli blue, the arresting eyes of Sir Henry Lee, Elizabeth I's champion, by Anthonis Mor. These portraits were more real to me than the people in my 'real' world, I suppose I am always trying to get back to these portraits, trying to recreate something of their magic.
You paintings often show expressions of deep though or a sense of solemnness. What are you trying to portray in your portraits?
Many of my paintings are of friends of mine who are artists, I find them compelling to paint because they have strong inner worlds, we talk a lot about artists that we are interested in and where our work is going so when they sit for me it is not a passive process, they are thinking about their own practice and developing ideas for their own work. I think some of this comes across when I paint them.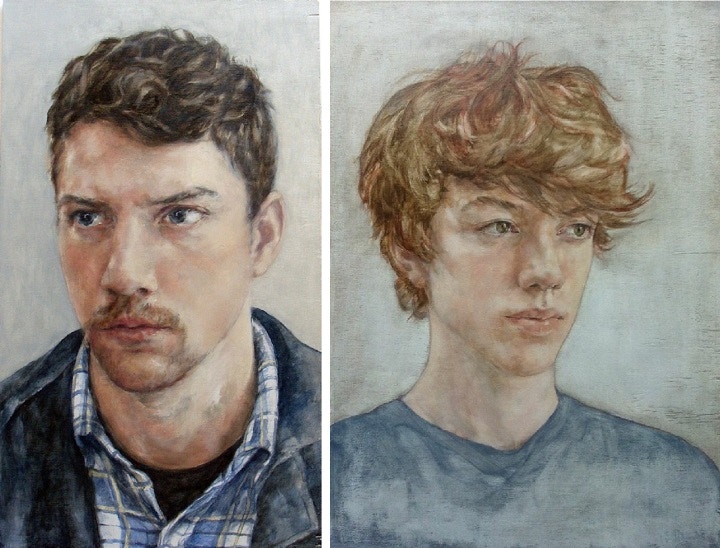 Your portraits appear to use a range of brush marks and a delicate application of paint. Can you tell us more about how you achieve your style?
I paint on panel primed with oil primer so that affects the mark and makes the paint appear translucent. I also mix Stand Oil and Damar Varnish into my paint so that I can create veils of paint rather than using opaque colour, again this affects the sort of mark that I make. I look at Durer, Rembrandt and early Freud for inspiration, and try to find a balance between the brush marks being visible and invisible.
Are there any must have materials you cannot live without?
I use a limited palette, so if I was missing any of my five colours I would be completely stumped. They are Ultramarine Blue, Venetian Red, Yellow Ochre, Raw Umber, Lead White Hue. I did some painting workshops for Winsor and Newton a couple of years ago and they paid me in paint so I won't run out for years! For drawing I have started using Conte recently and I am quite addicted, but otherwise I rely on 4B pencils by Lyra.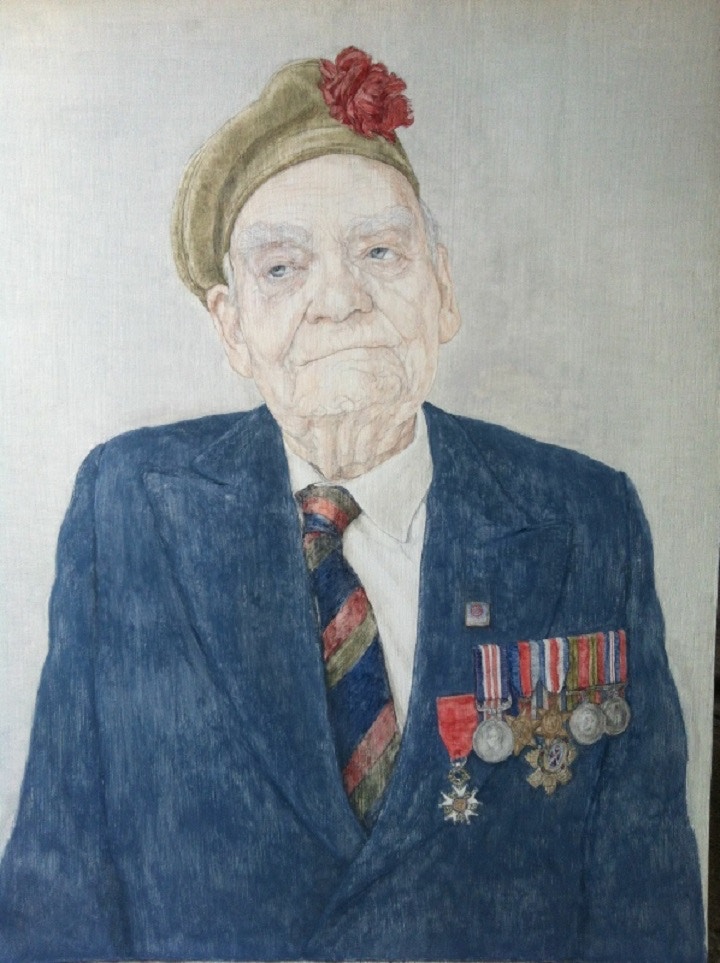 What advice would you give to an artist looking to apply for this year's competition?
This year the judges selected mainly paintings that were painted from life rather that from photographs so I would advise any artist entering in 2017 to get inspiration from the great figurative painters that are in the National Portrait Gallery collection like Gwen John, George Stubbs, Thomas Gainsborough, Hans Eworth, Nicholas Hilliard, Anthony Van Dyke, William Hogarth, John Singer Sargent, Lucian Freud, Paula Rego, David Hockney.... and to paint from life.
How has winning the award influenced your practice?
Winning the award has changed the way I see myself, up until winning the prize I was always fighting to be an artist, juggling other jobs and lacking confidence in my work. Being selected for a prize like this changes everything, you feel that you can throw everything into painting and drawing and follow your heart.
Discover more of Clara's work on her website, here.