Posted by Cass Art on 1st Sep 2017
Cass Art opened originally in 1984 in the Charing Cross shop, a site which has been an art supplies shop for more than 115 years. The shop was titled many things – Cass Arts & Crafts, Cass Arts, and then the first Cass Art branded shop opened in High Street Kensington in 2001. Our Soho shop in Berwick Street followed in 2003, and then Charing Cross was rebranded in 2004. Our Islington flagship opened in 2006, filling 3 floors with 10,000 lines of art materials; Hampstead followed in 2010 and the newest shop to date opened in Kingston in 2012.
2013 was another significant year for Cass Art. We launched our online community and e-commerce site, plus we set our next mission to move out across the UK and fill the nation with artists.
Mark Cass, the founder and CEO of Cass Art, tells us first-hand about the colourful past – and the bright future – of Cass Art.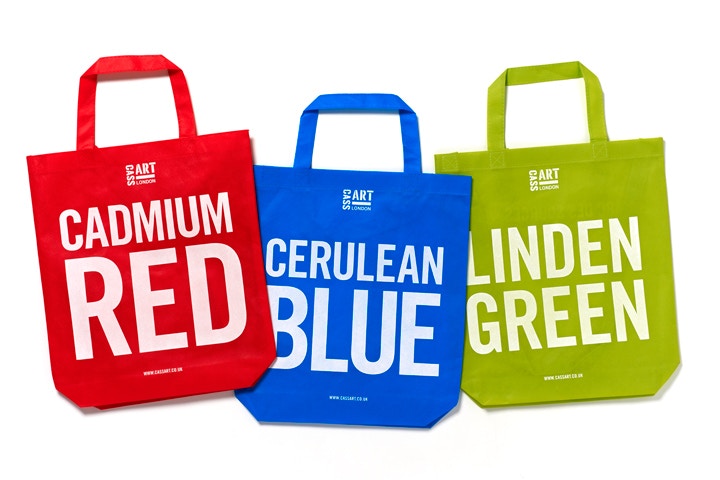 Firstly, congratulations on 30 years of Cass Art! Has it felt like that long?
It certainly hasn't! It's been a fantastic journey and I feel very lucky to have been involved in the art industry, or the art space, since taking over the Charing Cross shop 30 years ago.
How did your vision for Cass Art begin?
I suppose it started way back in 1979 when my family was running Craftsmith, the WHSmiths Craft Business, and whilst the products were very varied, our shops didn't have an art department. We were selling wool and yarns, and trend sets like candle-making and bead-making, but art itself was left out of the arena.
In early 2001, I was working at Getty Images, the world's largest digital photography business, as Head of Brands in New York. As I was leaving, I had the chance to visit art shops all around the world. But none of those art shops seemed to have moved on from the graphic industry of the 60's; they had all moved into craft but none seemed to be modern retailers with a clear proposition to engage all in creativity.
I returned to London, to my Charing Cross shop, and saw the opportunity there, where most art stores were closing. I wanted to open stores across London, in what I believe is the most creative capital of the world.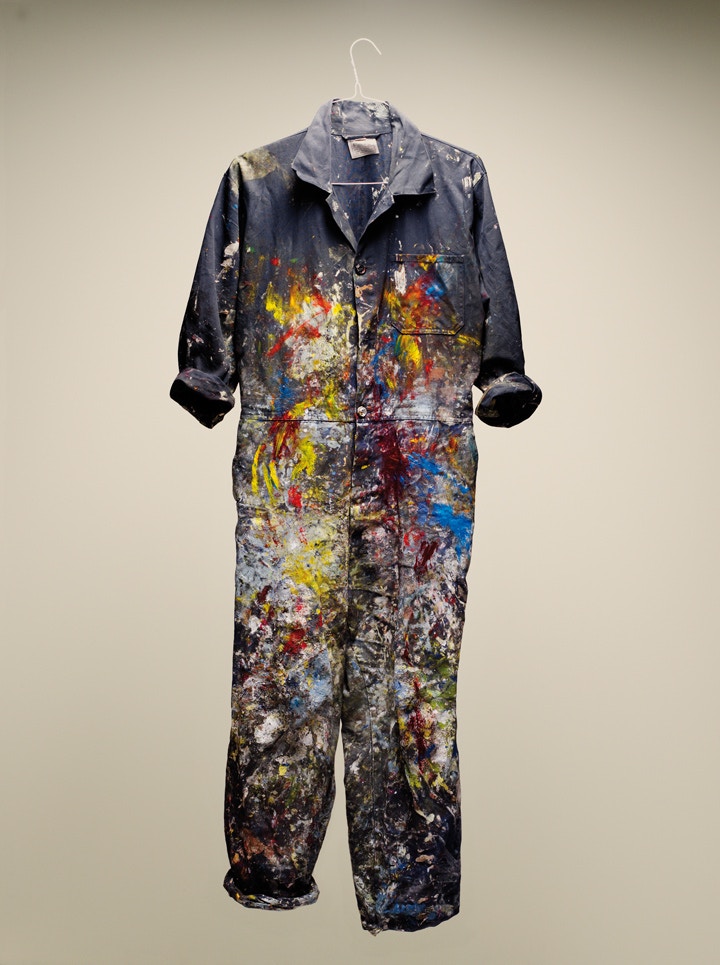 Did you write the Cass Art manifesto yourself?
Well! I went to Pentagram, an international design firm, with my business proposition to create a new vision for the future of an art materials store. I wanted to celebrate the art of making in a time that was about mass production, and I wanted to make it accessible for everyone.
Because back then, art was an expensive hobby. You couldn't dabble in it, and I wanted to find a way so that everybody was able to. It was Picasso that said "Every child is an artist. The problem is how we remain one once we grow up" and I wanted to encourage everyone to stay an artist, in whatever capacity, but not by offering cheaper versions of the best products. I wanted to offer the best quality art materials to everyone. So I took this vision to Pentagram and we came up with the key components of Cass Art.
It was about environment – creating a modern, light-filled retailer that reflected the space of an artist's studio. It was about people – employing staff with real art knowledge, who wanted to share their passion and expertise – and it was about changing the price points of art products. Angus Hyland at Pentagram – who I still work with very closely – listened to my vision but then said, "OK, Mark, but what do you want?" And I thought about it and I told him, "I just want to fill this town with artists."
So there it was – the mission. Most art movements have a manifesto, and we thought it would be quite fun and a bit tongue-in-cheek to write one for Cass Art – because really, Cass Art is on a mission, and is much more than a commercial enterprise.
Do you have a favourite shop?
It's always the newest one for me! It's great having the opportunity to learn and adapt, and I'm always looking forward for changes that should be made in our shops – retail is always moving forward.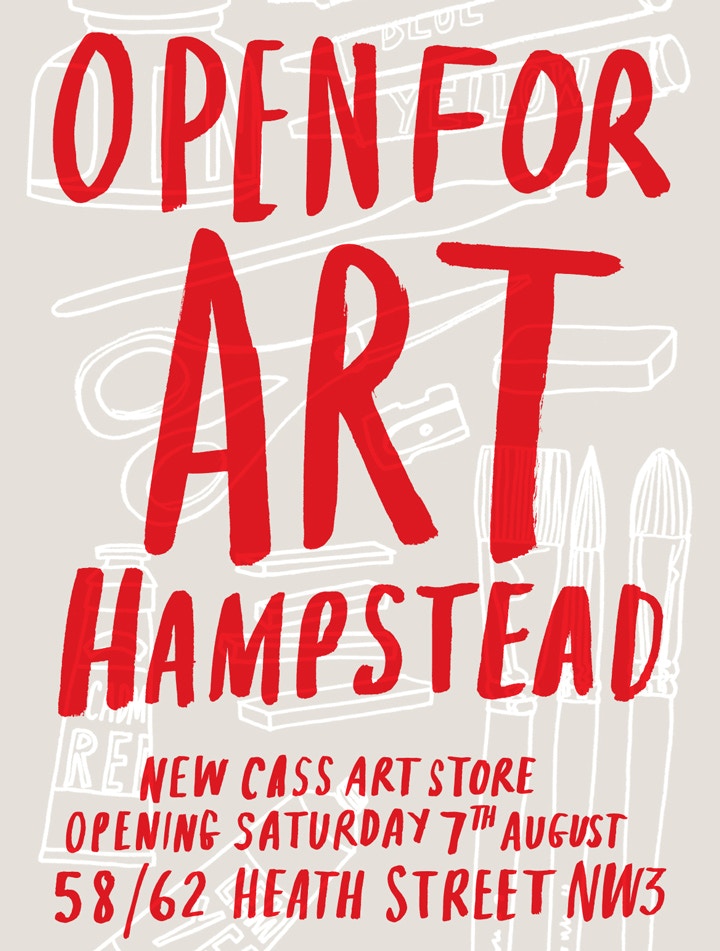 How do you think Cass Art differs from other art shops?
The Cass name has a lot of heritage in the art community – my great uncle Paul Cassirer promoted Impressionism across Europe in the 20's, and my father founded the Cass Sculpture Foundation, which has not only commissioned over 400 large scale British sculptures, but has enabled contemporary art on the Fourth Plinth in the centre of London. Last year the charitable foundation put Tony Cragg's amazing sculptures out in the streets of London on Exhibition Road.
This is a heritage of support, encouragement and celebration that comes back to why our staff are so important at Cass Art. We welcome people in, and provide help and specialist support to everyone – whether you are a professional artist, a student, a beginner or a hobbyist. You can walk into our shops and either know exactly what you want, or be completely new to the arts, and our staff have the expertise to help on all levels. So we differ mainly because you don't have to be an art specialist to shop at Cass Art – we're about art for all, and the best products at the most affordable prices.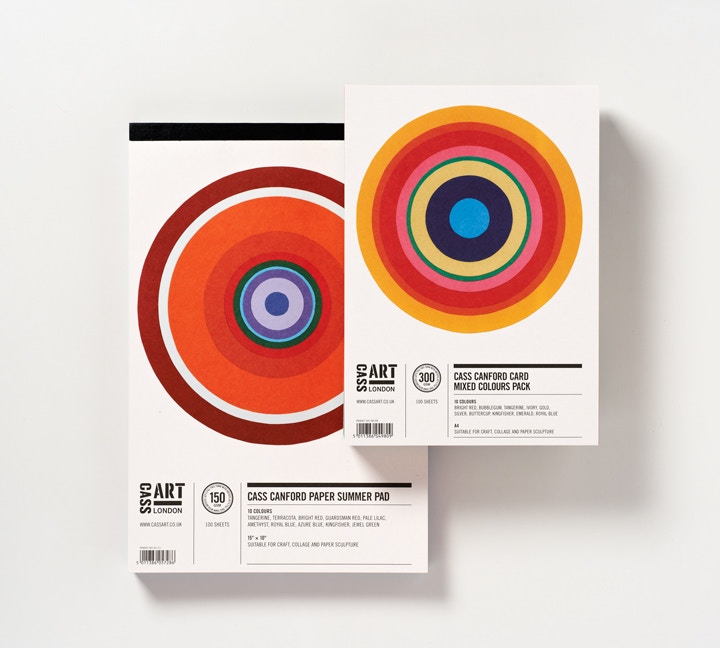 Do you have any favourite memories from the 30 years of Cass Art which are particularly poignant for you?
The refit of Charing Cross was a big turning point for me, because there was a real worry that if we transformed it from the dusty art supplier is had always been, we would lose a big chunk of our customer base. But the number of people through the doors tripled after the first day of opening, and so while it was a risk, it really paid off. That was a very important moment for me. It gave me the courage to understand how many people had walked by our shop for all those years and not realised what we had on offer.
But also, over 100 of our staff are artists, employed to work with and share their own artistic knowledge, and two years ago we had an exhibition of their work in the East End, which was truly memorable and an excellent reminder of their collective talent.
What is the future for Cass Art?
We've taken some big steps in the last year, most notably launching our online shop so that 4000 of our top lines are available to everyone in the UK. But I know that our customers want to touch and feel our products, to get expert advice on the ground. We've listened, and we've rolled out a plan for new Cass Art shops across the nation. So all I can say is watch this space…because two new shops will be announced in the next few weeks!
Image Credits:
Image 3 - Nadav Kander