Posted by Cass Art on 7th Mar 2019
Cass Art Professional Ambassador and renowned artist Ingrid Sanchez gives us an insight into her creative practice by showing us how to create our own watercolour floral artwork. Using vibrant colours and layers of rich tones, she's given us a step by step guide, accompanied by photos of her incredible artworks. Over to you Ingrid!
What you need:
Paint:
Additional:
Wood board or thick card board
Salt
Water
Step 1.
Gather your materials. Stretch and secure your paper with the help of painters' tape over a board. This will keep your watercolour flat and will leave a nice clean border. You can also do it on your table, but I recommend using a board so you can move your artwork freely.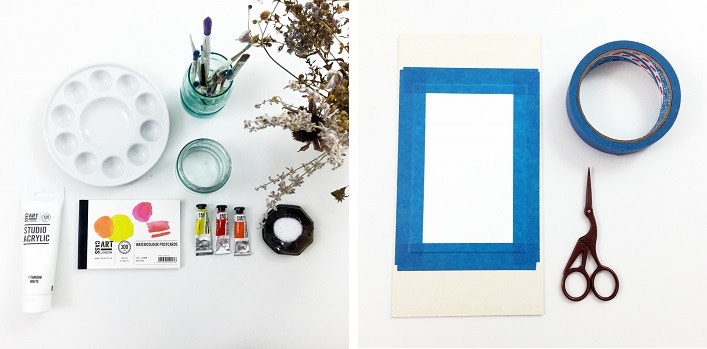 Step 2.
You can work with one colour only or create one of your own by mixing 2 or 3 colours. It is always advisable to make swatches to make sure you are happy with the shades you are going to use.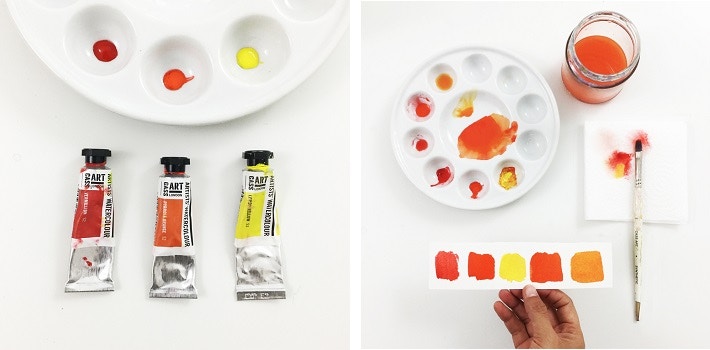 Step 3.
Once you are happy with your colour, add some water into your mix to create a loose wash using a big brush or a sponge.
Step 4.
Sparkle a pinch of salt on the paper while the wash is still wet and wait for the magic to happen. It is very important to be patient because the effect is not immediate and might be affected by the amount of salt you use or how wet the paper is - just experiment and have fun. When the paper is completely dry you can repeat this process until you are happy with your texture and colour. I did 3 washes with salt in my painting.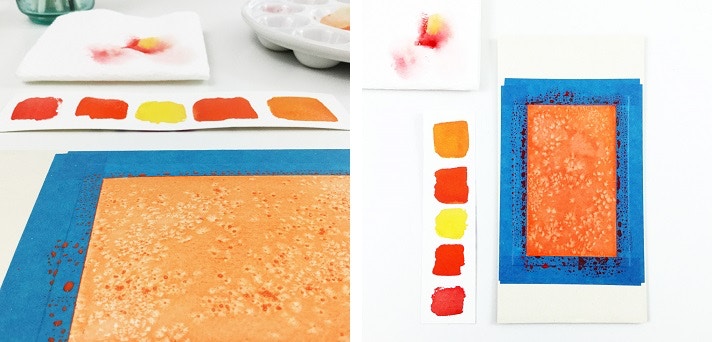 Step 5.
Once your paper is completely dry, pour some white acrylic in your palette and add a bit of water - this will make it thinner and easier to work with. With the help of a small brush create the shapes of leaves and flowers. In the same way that we layer watercolours, we can also layer acrylics, but remember to allow each layer to dry first.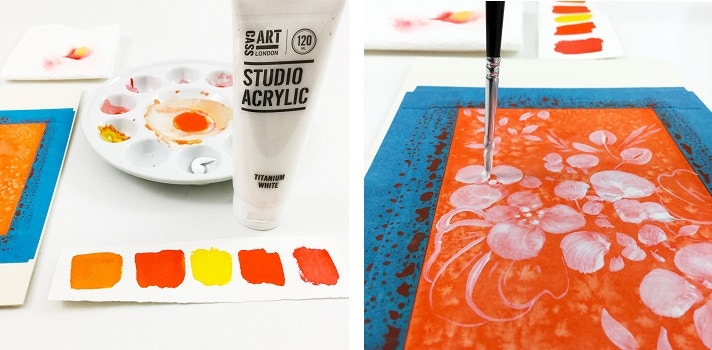 Step 6.
Once your painting is dry, you can remove the tape by pulling slowly outward in a 45-90 degree angle, this will keep the paper from tearing. This can be your finished mixed media painting... or you can keep playing and add more colour.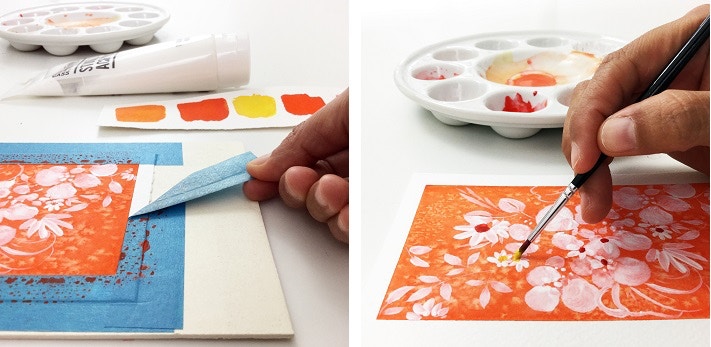 Step 7.
You can bring richness into your art by adding small details using different mediums. For this you can use watercolours, acrylics, inks or even a gel pen! Get creative and explore the possibilities of mixing materials.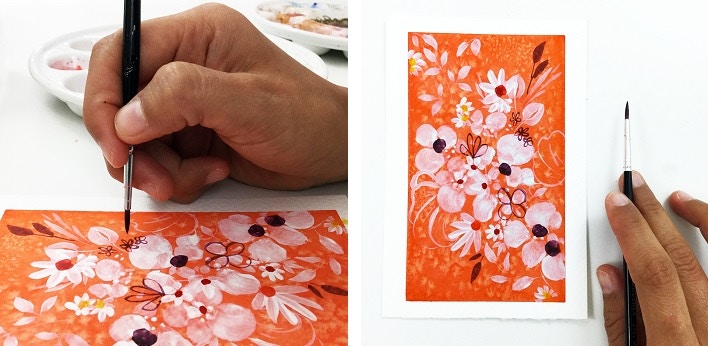 Thanks for your insightful How-To demonstration Ingrid!
Feeling Inspired?
Read our interview with Ingrid Sanchez
Learn more about her career as a graphic artist and how she uses watercolour in her work
Visit Ingrid's Instagram channel and website
And see more of her fantastic work