Posted by Cass Art on 30th Jun 2018
Artists are always at the heart of Cass Art. We support a variety of different opportunities for Artists, including supporting The Slade School of Art in their Transcultural Art Network residency programme. One participating artist this year was Jon Revett, a painter and assistant professor of Painting and Drawing at West Texas A&M University.
Here Jon shares his experience of the residency and the paintings he created during his four weeks at The Slade:
Recently I attended a residency at the Slade School of Fine Art with funding support from Cass Art. The residency lasted four weeks, and during this time I completed four paintings. I worked mostly in the central rotunda of the school, which exposed me to many of the students, instructors and artists in the building. We began to call it the Rotunda Residency, and I am very grateful to Cass Art for helping to make this possible. As an artist from Amarillo, Texas, there is not a lot of opportunity for an art career. However, I believe perseverance is a key attribute for an artist, and my ability to not quit has proved successful. I currently live for free as art-in-residence at Mariposa Eco-Village, where I am working on a large-scale project. I have been able to lecture internationally and publish articles on my experience and knowledge of Robert Smithson's Amarillo Ramp.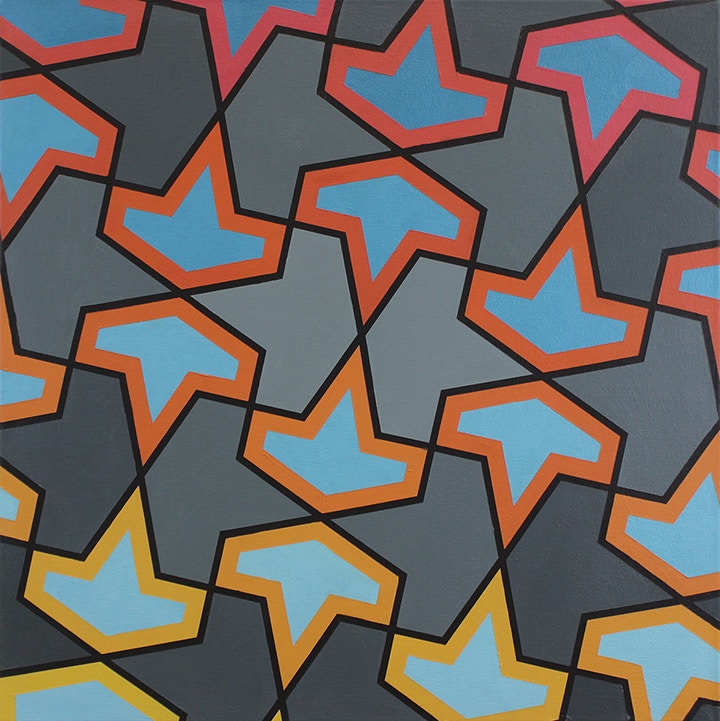 While all these things are evidence that artists can make it in unusual places, the one thing I do not get a lot of is dialogue with other artists, and specifically painters. One of the greatest benefits from this residency was getting to interact with other painters. Conversing with the faculty members Alastair Mackinven, Peter Davies and Gillian Carnegie (to name a few) about shows, techniques, materials and teaching was a high point of my time in London. Andrew Stahl was responsible for bringing me to London and made sure I was included in events and made me feel welcome. He also took me to his studio and showed me the progression of his work. He even changed my opinion on Picasso to a favourable one! As the director of undergraduate studies, it was his decision to put me in the rotunda. Having me there forced me to interact with students and get the most impact out of my visit.
The work I make is different from the current trends at the school. A good portion of the students were making expressionist work with figurative influences whereas my work is hard edge geometric abstraction. Almost of all the students work in oil and I strictly work with acrylic. Digital process plays an important role in my work, where a lot of Slade students are more analog in the development of their work. Working around the Slade students was invigorating. Their energy and curiosity was a source of continual inspiration. They were always asking questions about my work and instigating interesting conversations and their passion for art was apparent.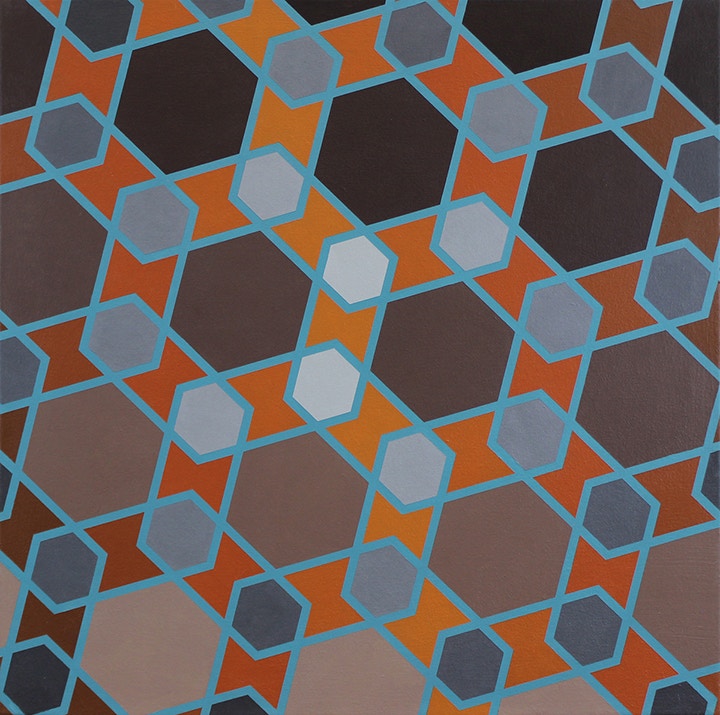 Another high point was getting to see great works of art. London has some of the best paintings in the world and a constant roster of amazing shows. When I first arrived, I went almost immediately to see one of my idols, Bridget Riley's new work at David Zwirner gallery. I discovered the work of Bernard Cohen, another former Slade professor, and saw the "All Too Human" exhibition. This show featured work by famous London painters like Lucian Freud, Francis Bacon and Frank Auerbach and places the Slade as the center point for these painters. This fact was reinforced when I learned I had been walking past Freud's easel each day in the entrance of the Slade.
This tangible connection to art history is very validating for me as a painter, and this feeling was compounded by a new experience for me. I was working on one of my paintings attempting to develop a grey gradient and it was becoming a challenge. In my frustration, I decide to stop painting, left the studio, and went to the National Gallery. As I wandered around the great paintings there, I came across Giovanni Savoldo's Mary Magdalene. This painting features a female figure draped in a grey cloth. I began to study the work, and the solution to the grey in my own painting became apparent. The ability to go look at great works of art nearby for guidance is something I had been not able to do in my entire career.
I made four paintings while on the residency. These works were an expansion of my previous work. They had a more digital influence as they were inspired by my favorite Instagram photos. I also integrated a new technique using vinyl cut stencils. The results were effective and represent a new technical direction of my work. These advancements would have taken much more time if it were not for this residency, which was a true catalyst for my development. I also returned home to Texas with a plethora of ideas for new works, and have been very active in my studio ever since. The benefit to my work was the greatest result of this residency.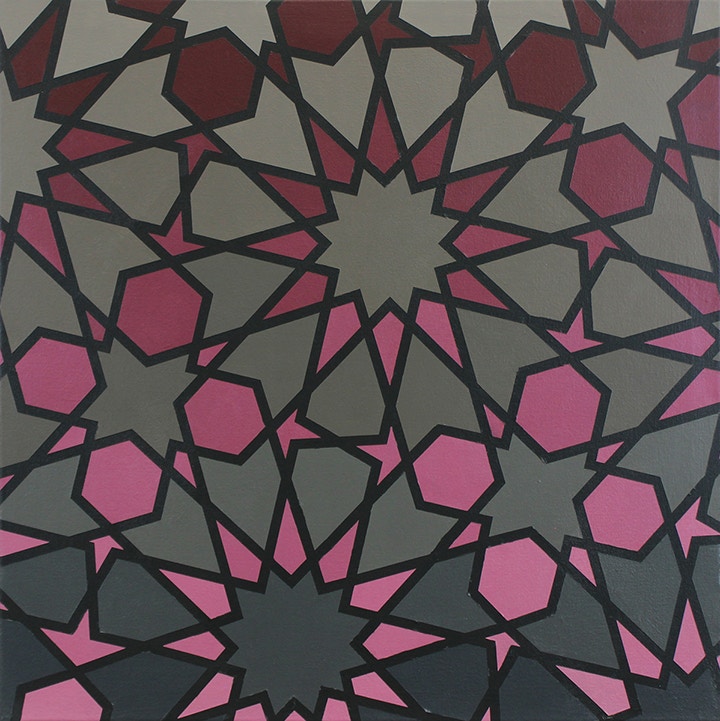 Feeling Inspired?
Want to try you hand at your own geometric digitally inspired paintings? We have everything you need to get you started:
Use hastag #cassart on social media to show us your artwork!
Visit us in-store and shop online for all of our latest art materials
All images: Jon Revett ©