Posted by Cass Art on 3rd Jun 2018
We're kick starting the New Year with some very exciting news: a new Michael Harding oil paint colour has been released! Amethyst is the brand new colour now available, and what's more, it's exclusive to Cass Art for a limited time only – you can't get your arty hands on it anywhere else in the UK.
Amethyst is a shade of violet and a type of quartz often used in jewellery. Coming from an Ancient Greek term that means 'intoxicated', the stone was believed to protect its owner from drunkenness…the perfect colour if you're feeling a little tender after the festive period.
You can buy the new oil paint Amethyst here. To celebrate this stunning new release, we asked Michael Harding himself, legendary oil paint maker and close friend of Cass Art, about the inspiration behind his new colour.
Can you tell us about your newest colour, Amethyst?
Amethyst is a mixture of three well known colours that came together with the most extradinary beauty. I struggled for days to think of a name, as nothing seemed to do it justice. I didn't want my new colour to have a name borowed from other historic colours since this would have been a little dishonest and perhaps pretentious. Amethyst is a mixture of ultramarine, quinacridone red and dioxazine violet pigments in a unique balance creating an incredible hue.
Why did you choose Amethyst as your next colour?
I added this beautiful colour to my range of oil paints for many reasons. Over the past years I have conducted hundreds of demonstrations working with thousands of artists. Often, the conversation turns to the cost of my beautiful Cobalt Violets. Artists ask if there are other colours of equal and interesting beauty within the violet range. I found that a mix of several well-known, highly permanent pigments create a beautiful Amethyst. The colour has incredible vibrancy and is a very lovely shade to use in any type of oil painting. It also gave me the opportunity to be the "crazy colour chef" and to have good fun mixing pigments and oils to create a new colour. I am delighted to say my Amethyst has achieved a resounding "WOW" by all so far!
However, with a new colour like this I do ask forgiveness from some of my "hardline traditionalist" followers who might see this as a tad silly and self-indulgent. But please just have a look and play with my new Amethyst and brace yourself for its jewel-like appearance and vibrancy along with my signature texture. I do have plenty of special surprises in store for the traditionalists and I promise to share some very good news soon…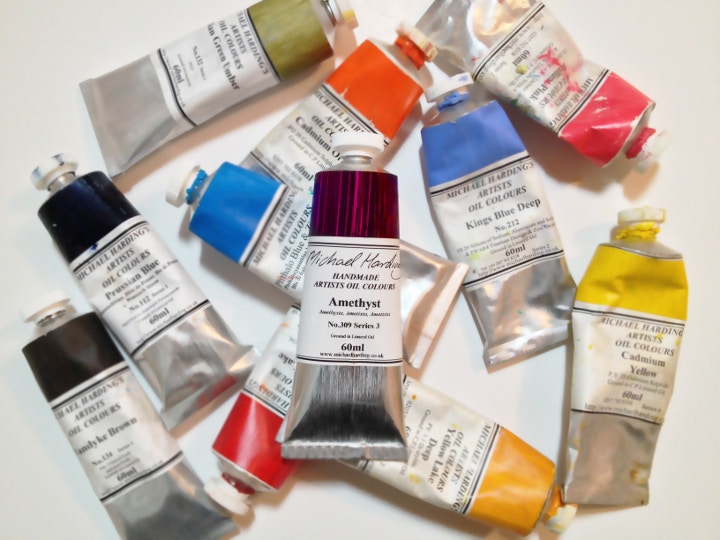 How do you decide which is going to be your next colour?
Deciding which colour is next depends on my mood … if I don't like the look of a colour or if is not romantic enough I often forgo making it. As I get older I detect some very strange feelings in response to colours - perhaps it's the artist in me having a Vincent Van Gogh moment!
Do you have a favourite colour of all your paints?

In short many colours are my favourites, especially colours that are born out of my own pigment making like my Stack Lead White, which has great historical significance, or my current obsession in developing my own Vermilion pigment. My favorite colour for painting in oil can be either a modern exotic colour or an ancient colour with deep history. In many ways my colours feel like my children and it is hard to select amongst them a single favorite.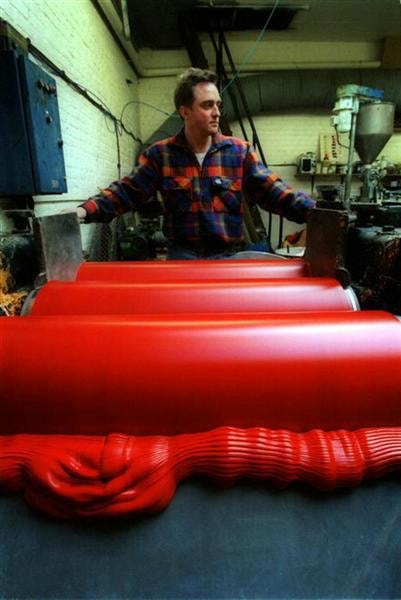 How many colours are available now?
We currently have a range of 84 colours but this will grow in 2015 to 100.
Can you tell me about how you got into mixing your own oil paints? What made you decide to do this?
I made my own oil paints for one only reason. I wanted to paint like Rembrandt and could not get the paint affects he achieved so my quest began. Friends pushed me to sell my handmade paints and the rest, as they say, is history.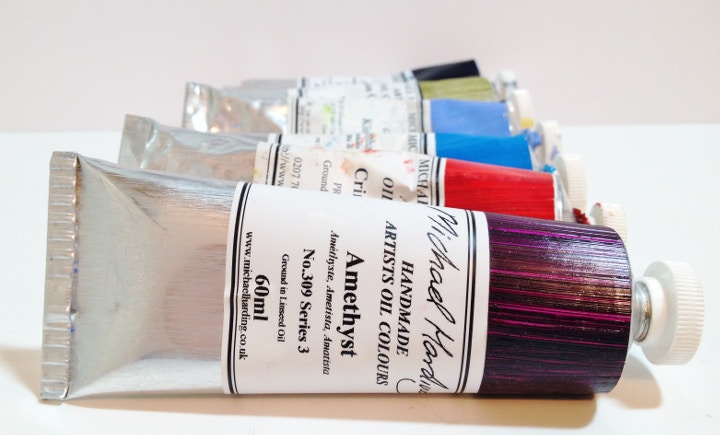 And just to round off, here are some quotes from some of Michael Harding's biggest fans, about why they rate his paint:
"Michael Harding Oils are beautifully honest paints for the beautifully honest act of painting." - Chris Ofili
"The first quality oil paint. Excellent." - David Hockney
"These are the best oil paints in the world today." - Howard Hodgkin
Feeling inspired?
Shop all Michael Harding oil paint products here and shop the