Posted by Cass Art on 29th Apr 2019
Supporting artists is incredibly important to us at Cass Art and the Cass family have been doing so for over 100 years! Today they are helping future generations of artists through the Cass Scholarship. Funded by Eric and Jean Cass, the scholarship supports one student each year at The Royal College of Art, by funding their tuition fees in full.
We caught up with Artist Ker Wallwork to find out about their practice, experience of art education and how the scholarship is helping them realise their careers as an artist.
---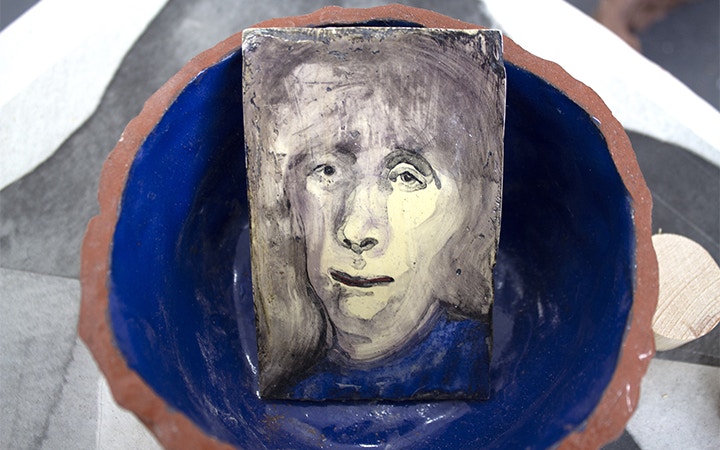 Hi Ker it's great to speak with you! I hope you're getting on well at the RCA. Firstly, how would you say that the RCA Sculpture Scholarship has helped you on your journey during your MA?
The scholarship has been invaluable. Even with the new postgraduate student loans I'm not sure I could have made it work without it. It has given me the freedom of mind to engage with the opportunities of the course and the RCA generally, in ways that wouldn't have been possible without the scholarship.
Where did you study before the Royal College of Art?
I did my BA in Sculpture and Environmental Art at the Glasgow School of Art. It was an exciting and challenging course, that I still draw from and in a city I'd recommend to anyone.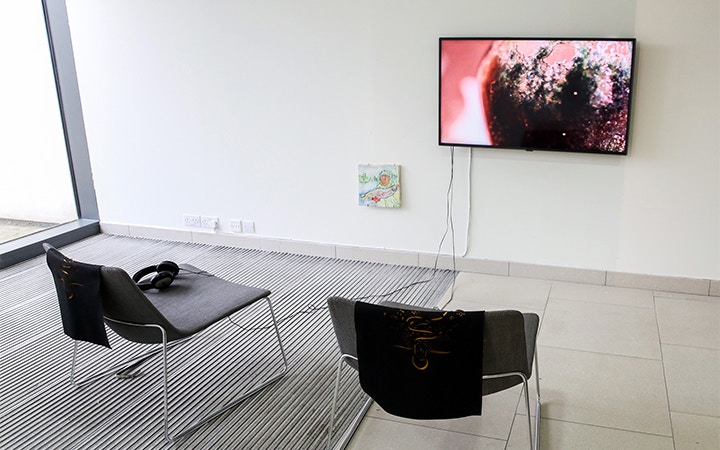 You work with sculpture but also with video, can you tell us a bit about your studio practice and how it has evolved while studying?
After my BA I worked mostly in sculpture and drawing, I only started working in moving image around 2016, through a project working with 16mm film at no.w.here (which has now evolved into not/nowhere - an artist workers' cooperative). For the past few years I have worked more in moving image than sculpture, mostly due to lack of space, so I wanted to use the MA to bring the different elements of my practice into closer conversation.
My studio practice tends to be playful, messy and hand-made, and while I do still like to work in this low-scale intimate way, being at the RCA has allowed me to broaden my approach significantly, I've recently been experimenting with laser cutting and making kinetic work using arduino.
The way you work with physical material is fascinating, the effect of combining plaster with pigment has a wonderful quality about it - the objectness of a sculpture, with the sentiment of a watercolour. What is it about these materials you enjoy working with?
I enjoy the tactility and porousness of plaster and pigment. They are very pleasurable materials to play with. They have a certain alchemy, the way in which plaster transforms from milk to stone, and how far a spec of pigment can spread, will always fascinate me. The history and symbolism contained in pigments is also interesting to think about while working, such as how historic international trade routes are present in the names of certain pigments, they have myriad relationships to power, medicine, history and science. Materiality is always central to my work, my moving image work also draws a lot on tactility and the porousness of bodies within natural and manufactured materials.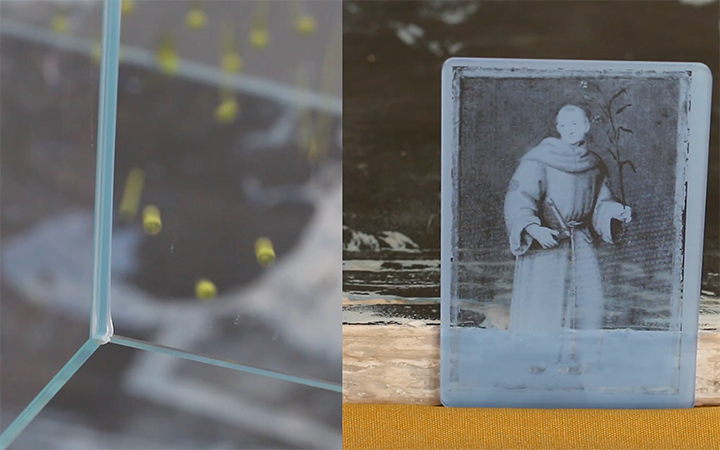 Do you have any advice for future art students?
Be strategic about what it is you want in terms of developing your practice at a postgraduate level. All institutions and courses have their strengths and weaknesses, so do some research to work out where will best suit your needs. And then try to relax and have some fun with it, after all, the worst thing that's going to happen is you're going to make some crap art.
Feeling Inspired?