Posted by Cass Art on 3rd Jun 2020
Art Education is hugely important to Cass Art and we are always keen to provide forums for discussion and generate new ideas of what art education can be. A perfect example of this is Kingston University's Interdisciplinary Project, run by tutor Alice Stewart. An initiative designed to integrate students from different university courses, The Interdisciplinary Project encourages students to share ideas and working methods – something they don't often get the chance to do as courses tend to be isolated from each other and located in different studios.
Our Cass Art Student Ambassador Roisin Tierney had the opportunity to support Alice in her recent Interdisciplinary Project workshop in the Art Space in Kingston's Cass Art. Inviting students from Fashion and Illustration and Animation courses, they introduced them to the concept of 'e-textiles'. Roisin also took a moment to ask Alice some questions, about her background and her experience of the Interdisciplinary Project so far.
Hi Alice. Can you tell us a bit about your background in Art and Design?
I studied Illustration and Animation at Kingston University and graduated in 2014. I had an interest in coding and electronics as a tool for making work and shortly after graduating, I helped to set up the Hackspace Workshop at Kingston. This was following a demand from the students for a facility that supports the use of technology in an arts context. I was a technician in the Hackspace for a year, and since then I have continued working in the area that intersects between Art and Science.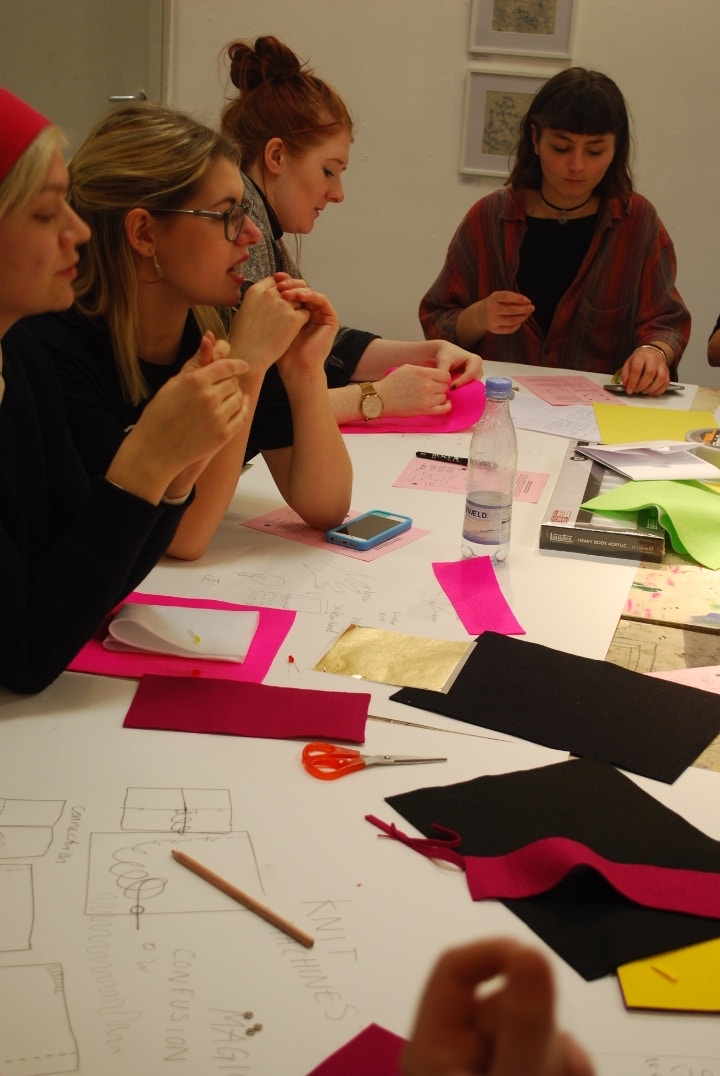 How did The Interdisciplinary Project start? Can you tell us more about it?
The Interdisciplinary Project at Kingston University is brand new this year. It was set up by the university because of a keen interest from the students. It was clear that Kingston students wanted to have the chance to do more interdisciplinary projects that allow collaboration across courses. As an ex-Kingston student, technician and tutor I know the faculty pretty well, and so the university saw me a good fit to coordinate the project. It's basically my job to create new opportunities for students to come together across disciplines.
The focus of the project so far has been on digital skills, such as the e-Textiles workshop run in the Cass Art space. In addition, I have run coding introductions and website-building workshops, and made efforts to introduce the Game Design courses at Kingston to the Illustrators. Digital skills seem to be a good bridge between courses, as every discipline can have a different approach, but will use the same tools. For example, a designer might use code to build an interactive website, and an Architect might use code and electronics to make an interactive model of a building where the lights turn on when it gets dark.
Why do you think it is important for students from different courses to work together?
There are so many benefits to working in an interdisciplinary context within education. There are obviously great social benefits in knowing a diverse range of people. Also, it's invaluable to know students that have access to a whole range of tools, skills and knowledge that you wouldn't be able to acquire on your own course. To work with different sorts of people who have a range of interests and approaches at university is a great simulation of how the real world works once you leave. It's not likely that you will graduate into an industry that just employs people exactly like you, so experiencing an interdisciplinary environment before graduating is great preparation, and in turn it makes you more desirable to employers too.
How can courses within the Arts faculty be encouraged to integrate better?
Within any large structure such as a university there will always be challenges with communication, and we can only keep trying to improve this factor for things to get easier. It's important to know what the students want, and allow them to make decisions about their experience of the university. Having said this, the students have to be on board, as it's no use doing collaborative projects if neither course wants to work with each other!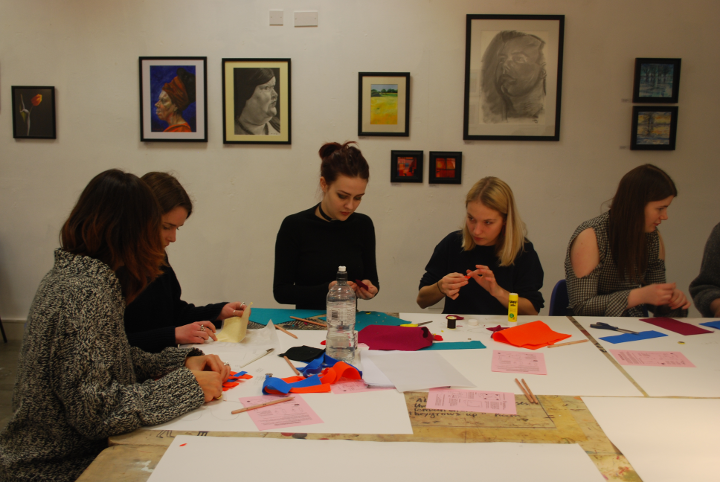 What ideas do you have for the future of the project?
There are plenty of things upcoming, so to name a couple - I am hoping to run more digital and interactive projects that use the Hackspace and teach new technologies. As well as this, I'm going to ask students at Kingston University to become tutors for a week and share their range of skills with one another. I hope that as the project continues, more students will come to me with new ideas about who they would like to collaborate with - and I will do my best to make it happen!
Feeling inspired?
Read our interview with London College of Fashion Creative Director Rob Phillips
Check out our Art Student's Survival Guide to Degree Shows and Assessments