Posted by Cass Art on 28th Jun 2018
The World Illustration Awards 2017, presented by the AOI (Association of Illustrators) in partnership with the Directory of Illustration, is currently accepting entries into eight categories. The most comprehensive and significant awards for illustration in the UK, the award offers illustrators an important boost in their careers. You can find out how to enter the awards below.
We spoke to 2016 Public Realm Category Winner, Brian Gallagher about his experience of entering and his illustration work.
Tell us a bit about yourself and your work.
I studied Illustration/Graphics at Bristol Polytechnic and graduated in 1989. At that time I did a lot of Linocuts and from that I was then drawn on to Scraperboard. I then moved to London to work as a freelance Illustrator – being in London meant I'd be able to do the rounds of the publishers, designers, advertisers. This was in the days before computers and the internet so I spent a lot of time in phone boxes with stacks of coins arranging to bring my portfolio round to potential clients. A world away from how we work today. After 10 years in London I moved to Dublin where I have been based since.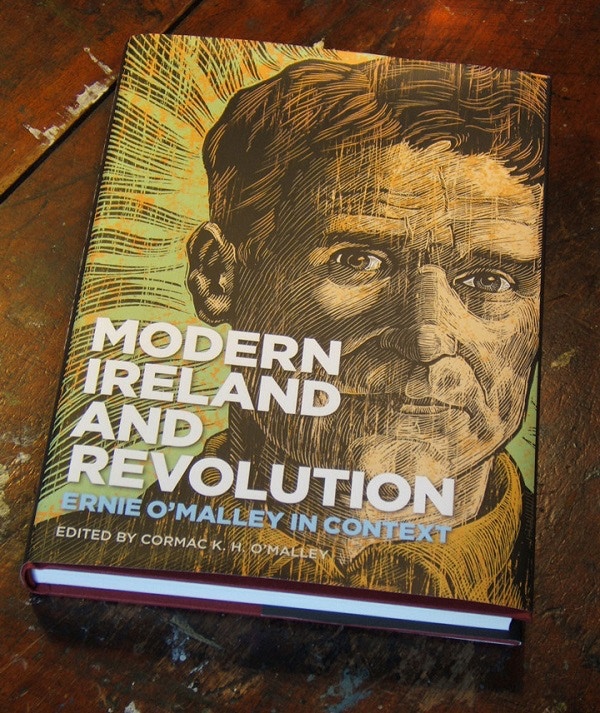 What did being category winner in WIA2016 mean for you?
It was a real honour to be selected from such a brilliant pool of international illustration talent. The exhibition at Somerset House, now touring nationally, was inspiring. I've had a good bit of publicity due to it, which will I am sure lead to further interesting commissions.
Your work is very powerful and demonstrates a real craft – can you tell us a bit about the process involved in making it?
Scraperboard is a Sgraffito medium - the process I practice is the reverse from usual mark making. I begin with a black board and gradually remove parts of its thin dark surface to reveal the white china clay beneath. Each stroke you scratch with the Scraperboard, you will uncover the white layer beneath the dry black ink. Slowly the elements in the artwork start to pull together. It's vital for a crisp line that your blades and knives are razor sharp at all times, I keep a small oiled carborundum stone beside me and will re-sharpen the tools as I go along.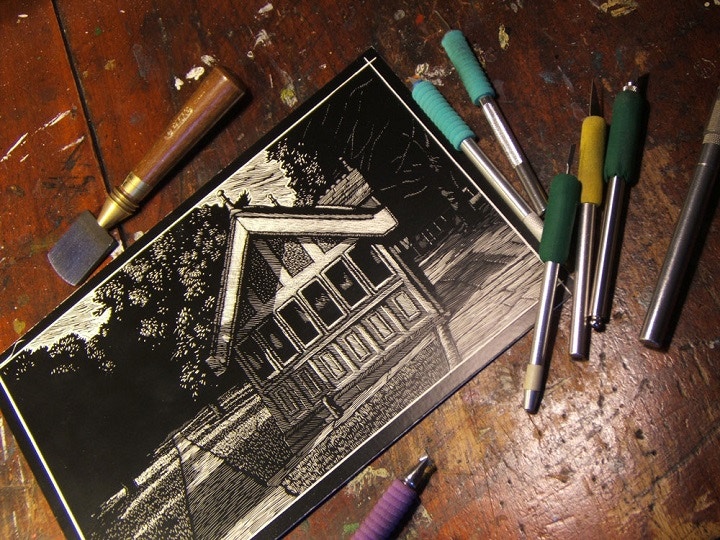 Are there any materials which you particularly enjoy or that have changed the way you work?
Essdee Black Scraperboard
would be my preferred medium when working. I try to discover new
cutting tools
and am always on the look out for items that could be used as a scraper. Multiple cutters can save a lot of time when doing large areas of one tone. A few years ago I invested in an expensive parallel line etching tool. It saves so much time when working and was well worth its price. I attend life drawing twice a week and I tend to use
charcoal
and
pastel
for large work or for smaller pencil work a Daler Rowney Sketching Sanguine Smooth.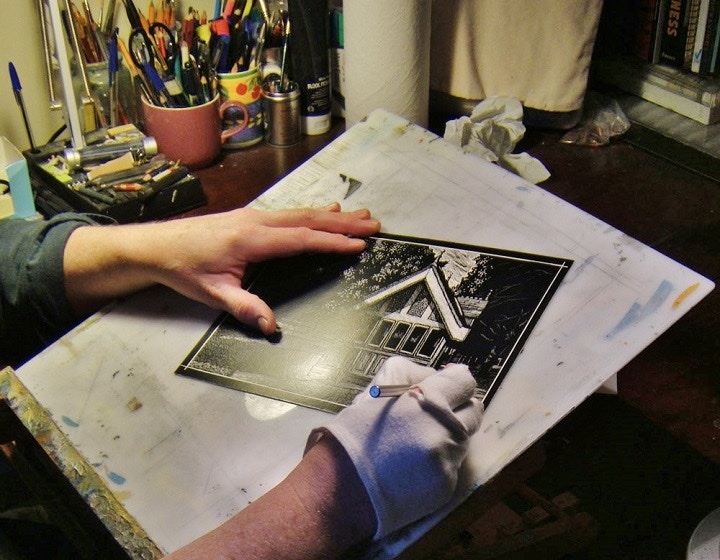 What have you got coming up?
A few potential museum jobs are in the pipeline, but I'm not able to disclose any information at the moment. I am also working towards a solo exhibition of my scraperboard work that opens in
The United Arts Club
, Dublin on May 25th 2017. You can find out more at
www.bdgart.com
and
www.bdgart.com/blog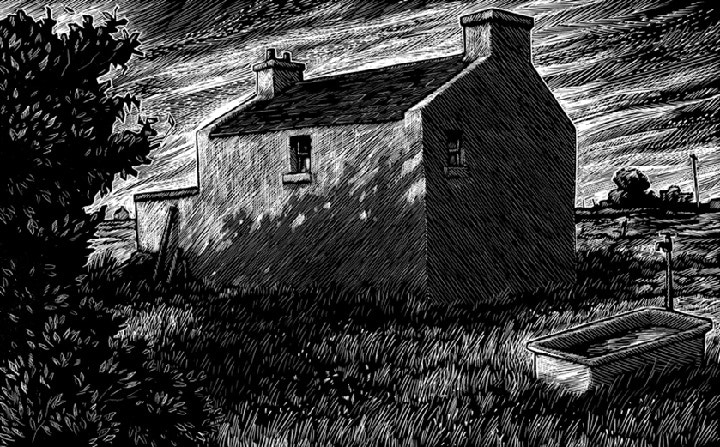 About the AOI
The World Illustration Awards is presented by the Association of Illustrators (AOI), the UK's leading illustration body, promoting, empowering and advancing illustrators and the illustration industry. As a not for profit membership body The AOI actively supports illustrators offering unlimited free business advice from contracts to pricing on its dedicated phone and email service. There are a range of professional resources available to members, as well a growing programme of training and social events and awards such as the World Illustration Awards. The AOI's campaigning has successfully increased the standing of illustration as a profession and improved the commercial and ethical conditions of employment for illustrators.
To find out more about the AOI or to enter the World Illustration Awards 2017 (deadline 6 February 2017), visit www.theaoi.com and follow #WIA2017