Posted by Cass Art on 3rd May 2022
Part of the 2021 John Moores Painting Prize, Kiki Xuebing Wang was the first winner of a new Emerging Artist Prize category, which was created to support painters in the early stages of their career. Supported by Winsor & Newton, Kiki was awarded £2,500 and premium art materials of the same value for her beguiling oil painting, Untitled (Loafer). She also had a residency at the Winsor & Newton studios in London, which gave Kiki an exciting opportunity for experimentation and to develop her practice, alongside mentoring and access to the technicians in the Winsor & Newton materials development lab.
Born in China in 1993, Kiki attended the Royal College of Art, London, from 2018-20 and the University of California, Los Angeles, from 2012-16. The award-winning work, Untitled (Loafer), portrays an object of desire, a shoe, at such a close range that the appearance is distorted and the object, and its worth, become unclear.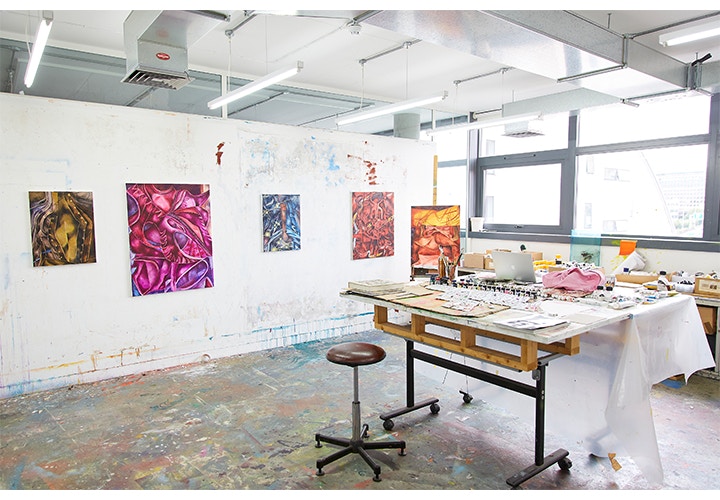 Wang's paintings explore a twisted view of modern consumerism through the lens of luxury fashion and other objects of desire. Taken down from the spotlights and high pedestals, peeled off from massive billboards and commercial campaigns, the trending garments portrayed are trapped, marginalized, displaced, and obscured in the paradox of scale, location and value, examining the possibility to transform the non-valuable into the valuable, and to discern fictions from realities.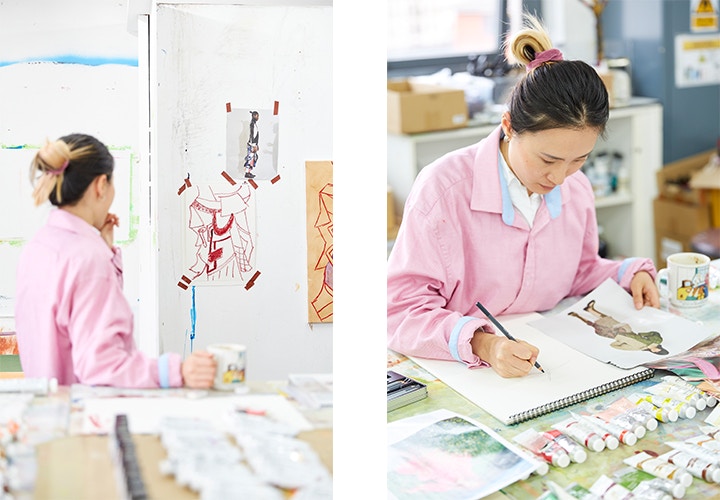 Sandra Penketh, Executive Director of Galleries said: "With such an exciting selection of work to pick from we're delighted to be awarding the Emerging Artist Prize to an artist whose work shows such promise. The judges were drawn to the transformative quality of Kiki Xuebing Wang's painting and we're all very much looking forward to seeing where she takes her practice in the future."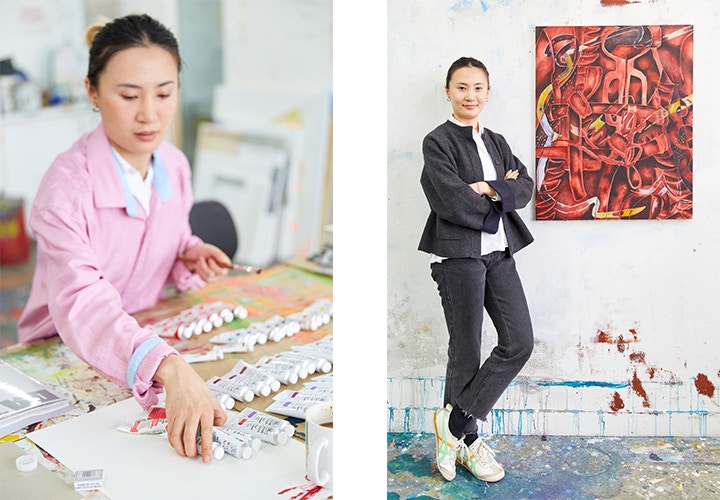 Charlotte Caton, from Winsor & Newton said: "We are delighted this award is going to Kiki Xuebing Wang. We are really interested in the way she explores her ideas through objects focussing on light, creating really beautiful, evocative pieces."
The exhibition was selected from almost 3,000 entries. From large scale canvases, bold in brush strokes and colour, to exquisitely detailed pieces, the exhibition covers a wide range of styles, united by their use of paint. All paintings are for sale.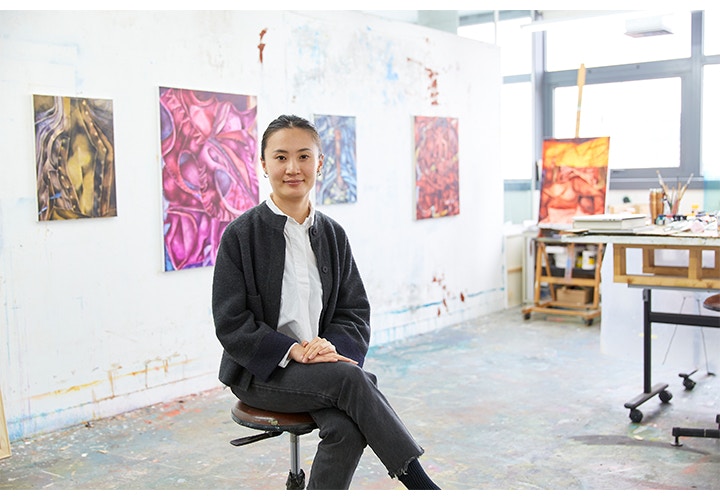 Previous first prize winners of the John Moores Painting Prize include David Hockney (1967), Mary Martin (1969), Lisa Milroy (1989), Peter Doig (1993), Keith Coventry (2010) and Rose Wylie (2014). Sir Peter Blake, winner of the junior prize in 1961, is patron of the Prize. The winner of the prestigious first prize in 2018 was Jacqui Hallum with her painting King and Queen of Wands.
The John Moores Painting Prize is organised in partnership with the John Moores Painting Prize Trust. The exhibition is showing as part of Liverpool Biennial 2021, the largest festival of contemporary art in the UK, 20 March to 6 June 2021.
You can see more of Kiki work on her website.