Posted by Cass Art on 17th Aug 2018
Now in its 31st year, The Sunday Times Watercolour Competition is the largest and most prestigious prize for contemporary watercolour painting in the UK. Elizabeth McCarten is a painter and previous winner of the Young Artist Award as part of the Sunday Times Watercolour Competition 2017. We caught up with Elizabeth to find out more about her practice.
The 2018 prize is now open for entries, find out more about the prize and how to enter below…
Tell us a little about The Boboli Gardens, exhibited as part of The Sunday Times Watercolour Competition 2017.
In March 2017, I was fortunate enough to be Artist-in-Residence at Borgo Pignano in Tuscany, Italy and following this trip I spent some time in Florence and had the opportunity to visit the Boboli Gardens. During the time I spent there I was astounded by the Boboli's lavishly designed gardens dotted with classical sculptures and mysterious green passages – it truly felt magical! I made a series of small watercolour studies there and on my return to London developed these into a bigger watercolour piece and titled it, 'The Boboli Gardens'. Within this watercolour imagination and reality meet within the playfulness between spaces, shapes and layers of the garden. The Boboli Gardens is full of visual inspiration that made me just want to paint and find ways of translating what I was seeing into compelling compositions. Everywhere you looked felt like there could be a new composition or world to explore! I hope to return again in the future.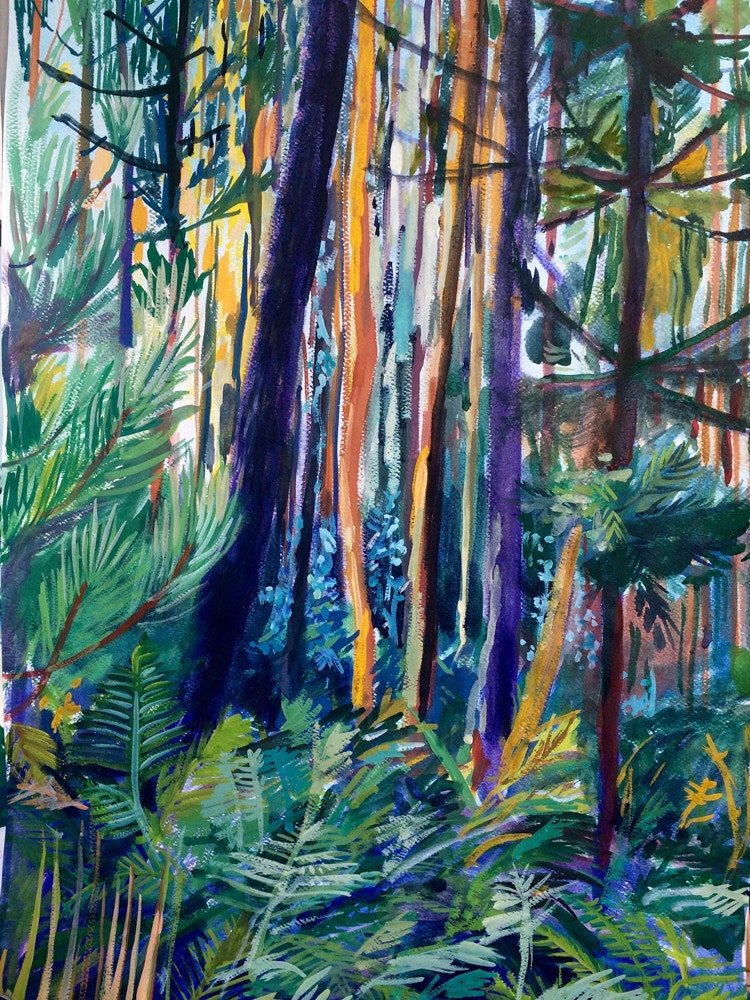 You have spoken previously about the 'luminosity' that watercolour can provide. Which techniques do you use to bring out this particular quality?
I tend to use a limited palette just with one or two colours and will use washes and economical lines and brush strokes to attempt to achieve a directness within the work. I like to work fluidly and quickly to retain a freshness which means knowing when to stop – and that can be tricky! I sometimes struggle with identifying where a drawing stops and a painting begins. The scenes I work from are often reduced to shapes and colour which is used very instinctively and conversations between figurative and abstraction become apparent. I hope that my work invites the viewer to see differently into a landscape of possibilities.
Entering an art competition can be a daunting process. Opinion seems to be divided as to whether you should submit existing work or produce work specifically for a particular competition. Where do you stand on this and is there any additional advice that you would give to prospective competitors?
Entering a competition such as The Sunday Times Watercolour Competition is a fantastic chance to get your work out to a wider audience and if that is an incentive for you to make new work or try out a new medium I think that is wonderful and would definitely support other artists to do so - whether you get through to the exhibition stage or not! I do not usually enter many competitions however 'The Boboli Gardens' piece was something that already existed and I felt would be appropriate to put forward to the competition and this is generally my approach to applying or entering competitions or other opportunities!
You're a tutor for the Young Artists programme at the Royal Drawing School. Can you tell us a little about this?
In 2013 I completed studying, 'The Drawing Year' at The Royal Drawing School and following this I began tutoring on the Young Artists Programme which offers serious, sustained drawing tuition and mentoring for 10-14 year olds. As Picasso said, 'All children are artists. The problem is how to remain an artist once he grows up.'! The Young Artist programme is an excellent artist-led programme open to all who are passionate about drawing! We can all benefit so much from drawing and for these Young Artists it is an incredible learning tool to help understand the world around them whilst helping to build confidence and self-expression. Students come from boroughs all across London and I have been based at a number of locations including The Royal Academy, The V&A Museum of Childhood, Whitechapel Gallery and currently I am teaching at The National Gallery. Courses are also held at Cass Art Islington.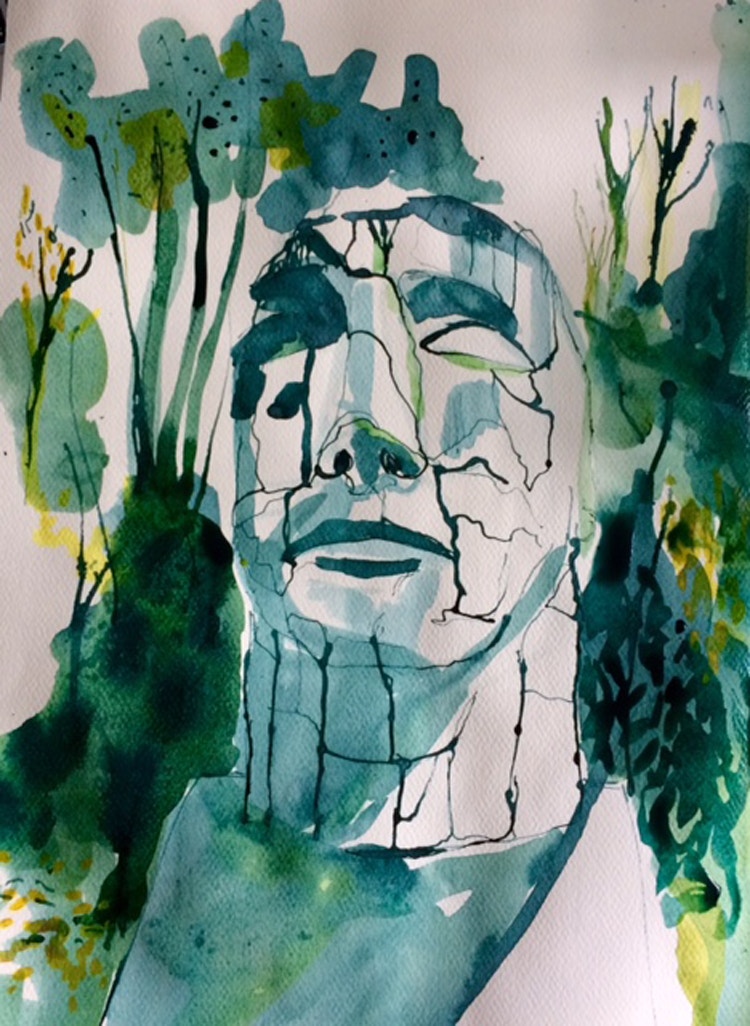 You are part of a small painting collective that puts on pop-up painting shows and strives to transform unused spaces. In August last year you had a show under part of the Brixton Railway Arches - to what extent did the environment impact - or perhaps even define - the show, and do you think that alternative spaces will come to challenge the traditional gallery space as the optimum milieu for presenting artwork?
As an Artist, a large part of my practise is responding to the environment and experiences that surround me in some form or another. Alongside my peers; Alison Boult, Katie Brookes, Nikki Gardham, Rebecca Harper, Kathryn Maple and Leon Pozniakow this is something we all share in different ways. Coming into spaces such as the Brixton Railway Arches forces you to work with the space that is already present and curate the show in a more organic and fluid way that embraces the space in its honest form. There are no white washed walls or spot lights, we use what is there and work with what is available and it is great! We held a 48hr Takeover in a derelict warehouse in March 2017 with Suck It and See Projects and within this short time created a series of over thirty large scale collaborative paintings responding to the warehouse and its surroundings. The space was so large it was an incredible opportunity to just go for it and it was nothing like any of us had worked in before.
The shows that we have been curating are completely artist-led allowing us to have control over all aspects of putting on the exhibitions and the response we have had has been amazing. It is a very rewarding experience. Finding and using alternative spaces for us have proved be a much more economical and attainable way to share our work with the public and our local communities. Recycling spaces for different events and projects is something that I feel should be encouraged within boroughs and in our ever growing and changing society it may be the only choice for some artists as the cost of rent and living continues to rise.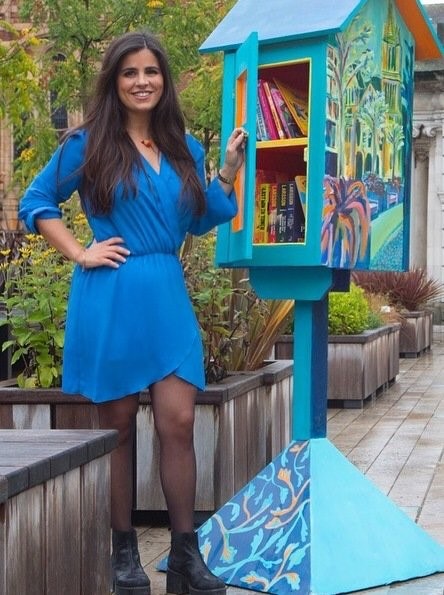 What is the most memorable exhibition of watercolour works that you have ever been to see? What was it that has made it stick in your memory?
I studied for my Art Foundation at UAL Chelsea College of Arts and just next door is the prestigious Tate Britain where I often visited the Turner collection which is on public display. I particularly enjoyed looking at Turner's watercolours and sketchbooks. His loose brush marks and colours had so much clarity and energy it would amaze me at how contemporary they felt and still do! Seeing these paintings helped to build my confidence to find my own way to use this versatile medium.
Define watercolour, or describe what it means to you, in one word.
Possibility!
ENTER THE SUNDAY TIMES WATERCOLOUR COMPETITION 2018 BY 5PM JUNE 25TH
Open to all UK-based artists, the competition offers a generous range of prizes including a First Prize of £6000, Second Prize of £3000 and Third Prize of £1000. .
The shortlisted works will be shown at the Mall Galleries, London from 17 - 23 September 2018 and the Winners will be announced in the Culture section of The Sunday Times. Find out more here.
Feeling Inspired?
Follow Elizabeth McCarten on Instagram @emccarten_studio. If you want to create your own watercolour paintings have a look at all of the materials we have to offer here.
Image credits: Elizabeth McCarten ©