Posted by Cass Art on 7th Sep 2020
Fintan Whelan was born in Dublin and has spent his adult life in Ireland, Spain and Germany. His work has been exhibited and acquired by numerous collectors across North America, Europe and Australia, and featured in prominent residential projects in UK and USA. He was generous enough to give us a great insight into his journey as an artist, his experience of the online art market and offer up his top tips for selling online.
Hi Fintan, thanks so much for taking the time to speak to us. Firstly, could you tell us a little bit about your journey as an artist and what inspired you to take this career path?
After art school I first went into publishing and worked as a graphic designer. I never stopped making art and spent many years developing my style and my skills. I went on to live in other countries which had a profound influence on my art practice. The path leading to a career in art only happened once I made a conscious decision to establish myself as a professional artist. The combination of physical events such as exhibitions/art fairs and selling my work online helped me significantly on this way to sustain a livelihood. Selling my work online opened up a new world of opportunities that I hadn't managed to find offline.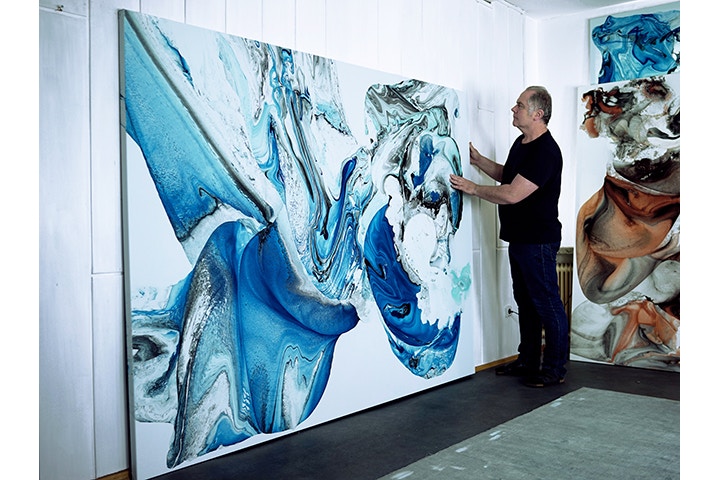 I read that in your work you aim to create resonances between texture and the dynamic details of light. Can you talk us through your painting process, how do you approach the dreaded blank canvas and achieve this?
Waiting for inspiration to come along before starting anything leads to procrastination and the "dreaded blank canvas". Resonances only occur while working. I'm not afraid of creating disasters because I know I can't avoid them and I know they lead onto better things. Perseverance and stubbornness to overcome these obstacles are essential traits every artist needs. My drive is making something out of nothing. This something cannot be explained, hasn't really got a function and still reflects on how I experience the world.
What materials do you use and why are these important to your practice?
I use powder pigments which I mix in oil-based media. These are combined with water-based media on different surfaces to create various overlapping layers of paint that stretch or congeal depending on the "ingredients "I use. I have more recently reduced my palette to two or three pigments for most of my paintings which enables me to create the type of work that I aspire to. Access to new art materials helps me expand and develop my practice. So for me a simple visit to an art supply shop can be very inspiring and lead to new, exciting developments. I feel the need to experiment constantly with new surfaces and new combinations of oils, emulsions and pigments.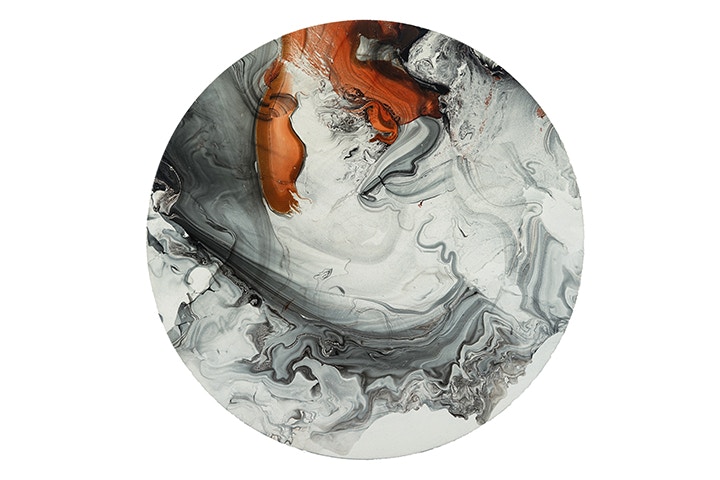 How long have you been on Artfinder and what has been your experience been of selling your work online?
I joined Artfinder in 2014. I've always felt from the beginning on that Artfinder is on my side with their friendly, supportive team. I live in a city with a relatively small art scene, and Artfinder has helped me connect more to a global art audience and I need to spend less time on promoting and marketing myself. Over a period of a few years I went from painting in my free time to being a full-time professional artist. Platforms like Artfinder provide not only sales but exposure to other professionals in the art world like curators, galleries, consultants, interior designers and publishers. This has led on to projects in such far off places as Dubai, Hong Kong or California which have helped increase my online sales and build my reputation as an artist.
Obviously in the current climate online selling platforms such as Artfinder are becoming more prominent with gallery closures and general physical artistic exposure opportunities somewhat limited more nowadays, what are your top tips in terms of selling art online?
First of all, it is important to find online selling platforms that are good for you. That means looking around and asking other artists what their experiences are. To expect a platform to sell your work straight away without much effort from your side just won't happen. It's important to post artworks that are of a high standard, that you are proud of. Listen to the advice of platforms, follow their guidelines on having good quality photos and presenting your work and you as an artist.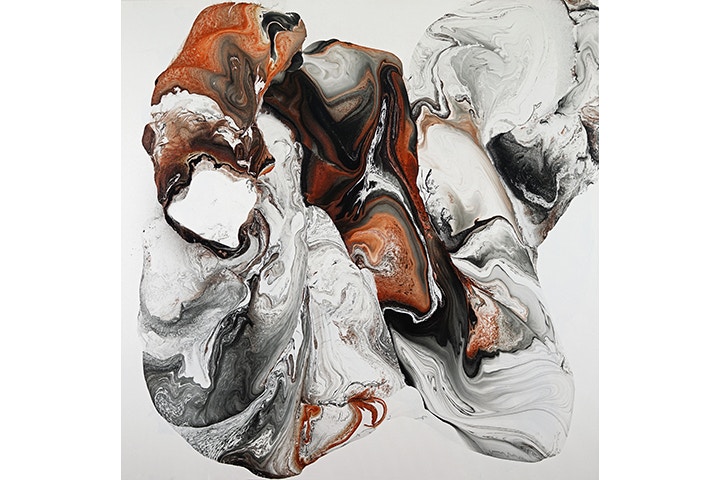 We've been speaking to quite a few artists over the last 5 months about how lockdown has affected their creative production. Some found it quite productive, some it found it great time to reflect over their entire practice and others said their creativity was diminished by it. How have you found the last 5/6 months since lockdown hit?
The lockdown has been very positive for me. After an extremely busy 2019 I've had over the last few months more time to concentrate on my studio work, without the disruption of going to art fairs and organising shows. Selling my artworks online has continued and sales have actually increased. Overall it's been a very productive, enriching period that has helped me rethink how I work but also how I see the world around me.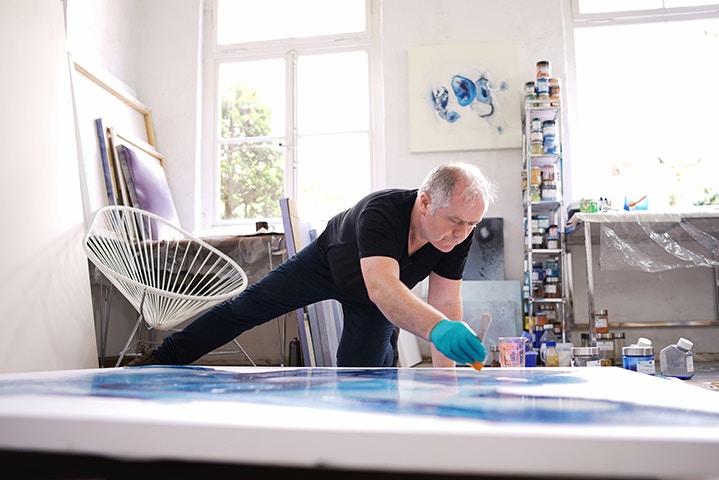 Finally, what has the rest of 2020 got in store for you?
I hope to continue creating intensively and making the most of my studio time. I'm setting a few short-term goals like finishing several series of paintings and planning events for 2021. Working on new ideas and experimenting with new materials is constantly part of my program - I believe every artist should always try to reinvent themselves.
You can follow Fintans amazing array of work on his Artfinder profile here.
FEELING INSPIRED?
---
Shop online for everything you'll need. Don't forget to hashtag #cassart on social media to show us your creations.