Posted by Cass Art on 26th Jul 2018
Each year Cass Art continues to support art students by giving two prizes at the degree show for Central Saint Martins. One BA student and one MA student each receive £500 of art supplies from Cass Art. We caught up with painter Megan Baker, winner of the BA prize to find out more about her work and what she has planned for after her studies:
Firstly, congratulations on winning the CSM Cass Art Prize! Can you tell us about your experiences as an art student?
Thank you very much for the Cass Art Prize! I have been painting since I was about thirteen, and throughout high school to university I have been really fortunate to have some great teachers. The foundation course I did just before coming to CSM was a really valuable time to explore different painting styles. It is also where I began to understand the language of painting, and I still come back to conversations I had with my tutors from foundation when I am painting now. This was an important stepping stone for me and then it was at university where I was given the freedom to explore these ideas.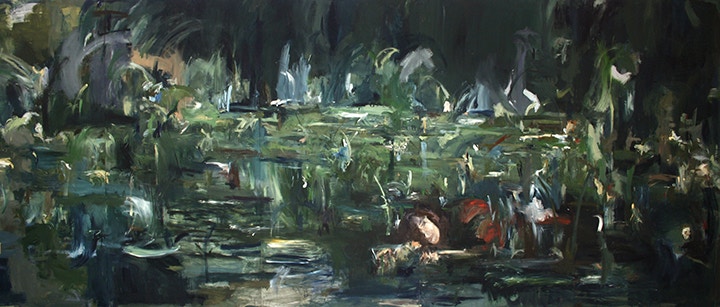 Briefly talk us through your practice and how it has evolved while studying at CSM?
When I first started at CSM I was working on a much smaller scale, using acrylic paints where I focused on being more representational and figurative within my practice, but in this last year I have moved over into oils. This has brought more abstract qualities into my paintings, and my current work explores the space between the imagined and the real. From moving over into abstraction I am interested in the interaction with the surface of the painting, up close the marks are intricate and each layer is interwoven revealing the memory of the previous brushstroke, while from a distance you can see how the whole image has been assembled and how each mark has formulated the painting.
What materials are integral to your work, what's your preference of medium and why?
I've been working in oils for about the last 4 months and I have found this to be much better than when I used to work in acrylic, as it would dry too quickly. Building up layers of paint, the oils have a much more pliable consistency, and I use my hands quite a lot when working back into the surface, which has allowed me to mould, and to push and pull the paint to give a greater sense of movement and texture.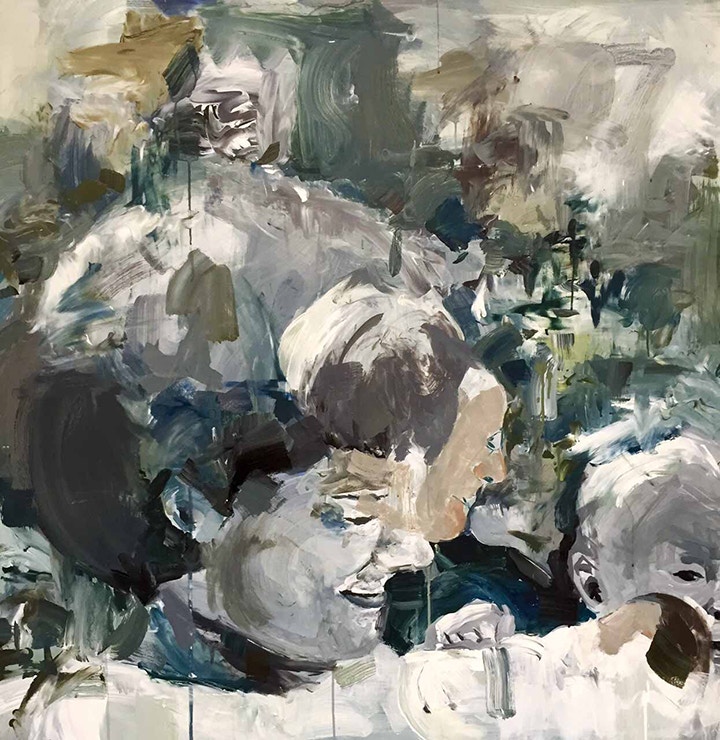 And which brands do you find yourself gravitating towards with your materials?
I really like the Winsor and Newton oil paints as they're a good quality but are still affordable, and the Daler-Rowney graduate series paint brushes I like using for smaller details in my paintings. But for the most part I work with any house hold brushes I can find as they are much bigger and help me to build up the surface of the painting, starting with larger brush strokes and then refining some smaller elements that I want to have more focus.
Do you have any advice for future art students?
I think it's just important to be in the studio as much as you can, one thing I am going to miss from university is the social environment and interacting with everyone else in the studio. Because there is such a diverse amount of work you can get a variety of different perspectives on your own practice, from just having discussions with other students to more informed group crits, you can see how your ideas translate into your work and how people respond to them.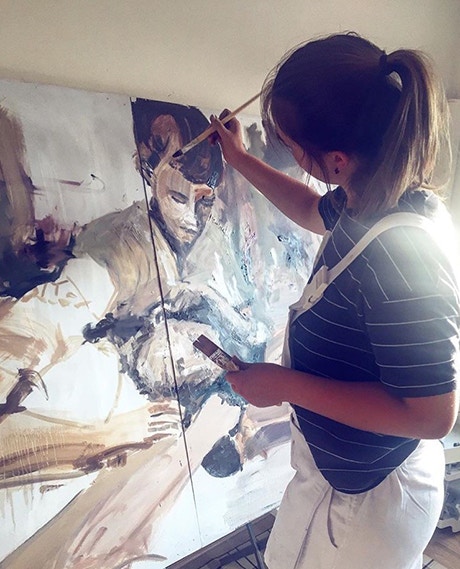 And finally, what does the future hold?
After I graduate in the summer I am off travelling for a couple of months and then when I return I hope to find a studio space and continue painting. From this last year I have really enjoyed working on a larger scale and I want to continue developing my practice in this size.
Feeling Inspired?
Take a look on Megan's website to see more of her fantastic work and follow her on Instagram to keep an eye on her future career!
Spurred on to create your own large scale paintings? Pop in-store or shop online for everything you'll need to get you started. Our staff artists will be more than happy to give you advice on materials. Don't forget to hashtag #cassart on social media to show us your creations
All images Megan Baker