Posted by Cass Art Staff on 11th Nov 2021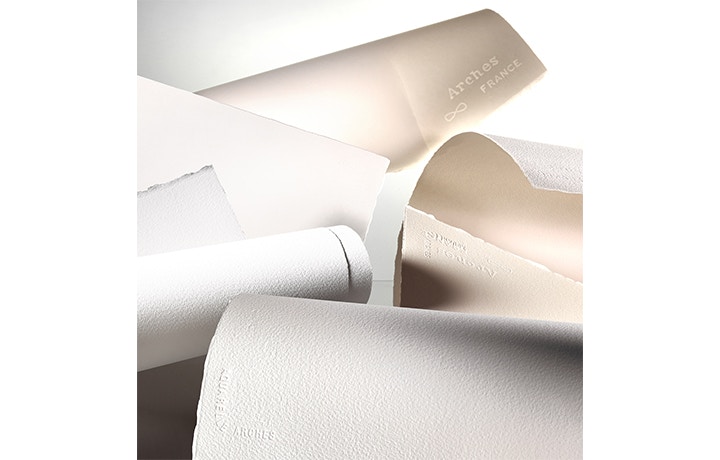 Strathmore
The history of Strathmore began on St. Patrick's Day in 1892 when its founder, Horace Moses, opened the Mittineague paper mill in West Springfield, MA. Soon after opening the first mill, Mr. Moses visited the Valley of Strathmore in Scotland. The thistle was in full bloom and the beauty of the site impressed Horace Moses so much that he started using the name and the thistle as a symbol of high-quality art and printing papers. The Strathmore brand name began to appear on our fine art papers in 1899, first with Charcoal and soon after with Bristol. The Strathmore brand quickly became known as one of the highest quality art papers used by many leading artists around the world. Strathmore has kept this reputation as a supplier of fine art paper for over a century.
Today, Strathmore continues to provide artists of all levels with the ideal surface for producing beautiful works of art. Throughout the years, leading artists such as Norman Rockwell, Andrew Wyeth and today's Heather Rooney have appeared in testimonial ads for Strathmore. They have associated their name with the Strathmore brand because it has provided them with the ideal surface for creating lasting works of art. The symbol of the thistle may have taken on a different appearance throughout the years, but the quality of Strathmore Artist Papers has remained second to none.
---
For centuries now paper has been used by creatives for painting, drawing, and printmaking and produced in a varity of different ways to get the best long lasting results. The production of today's extensive paper range benefits from centuries of historical paper making traditions, as well as state of the art modern technologies. Here you'll find sections dedicated some of the brands we sell who talk about their extensive history of paper making process and speak about the various characteristics which make certain papers suitable for various mediums, from watercolour, drawing, pastel, printmaking to acrylic and oil painting paper. We believe that understanding the qualities of your paper will help you to get the very best results.
---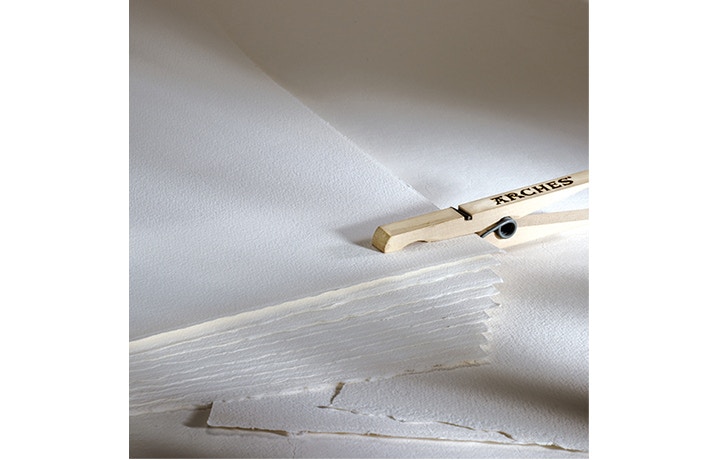 Arches Paper
Arches is the paper mill that offers the most extensive range of fine art papers made on a cylinder mould. In 1492, master papermakers were already making paper by hand in the Arches paper mill located in the Vosges region of France. The Arches paper mill is now the only one in France to manufacture all its fine art and printing papers using cylinder moulds. Artists and graphic arts professionals know that in the Arches Collection they will find the ideal paper for their technique and sensitivity. Arches papers are made exclusively from 100% natural fibres such as cotton.
Arches, "Entreprise du Patrimoine Vivant (EPV). EPV is an official French seal of approval that was introduced in May 2006 and is awarded by the Ministry for the Economy and Finance; it is given to only a very few French companies. It is valid for a period of five years, and encompasses manufacturers who strive to uphold the excellence of their industrial or artisan know-how and the high quality of their products.
Companies with EPV approval keep their production activities in France, in industries with high value added. Most of them operate in international markets, and thus export an image of the iconic excellence and know-how of France. As valuable ambassadors of quality made in France, they contribute day after day to France's economic and cultural identity. They know how to combine tradition with innovation, know-how with creativity, hard work with passion, to ensure the sustainability of their heritage.
The brand's commitments: loyalty, innovation and sustainability.
---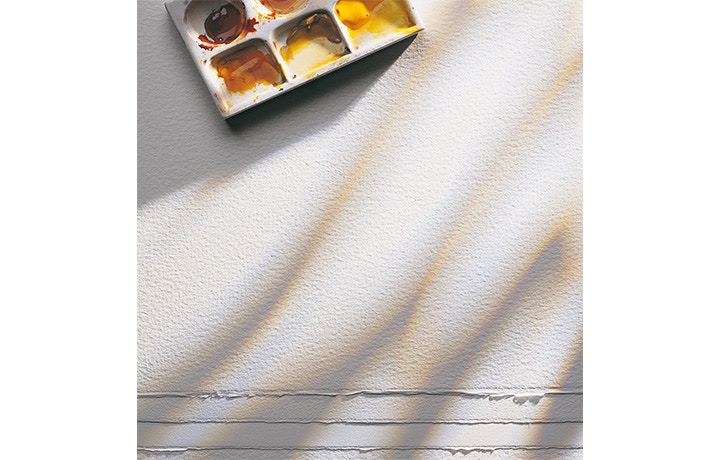 Bockingford Watercolour Paper
St Cuthberts Mill are experts in manufacturing high quality artists papers. Their master papermakers carefully make beautiful mould made papers, using one of the few remaining cylinder mould machines left in the world. St Cuthberts Mill has been making paper since the 1700's, taking advantage of the pure waters of the River Axe in the southwest of England. We produce papers that are designed for all your creative needs. Highly recommended by both amateur and professional creatives, their papers appeal to artists for their purity and distinction.
St Cuthberts Mill is very fortunate to have highly skilled craftsmen, who are passionate about paper. Papermaking is a trade passed down through the generations, and our team is no exception. They understand the science behind paper, how subtle changes can affect the finished sheet. They are at the top of their profession for making fine quality paper.
They develop a wide range of papers that can be used with a variety of art materials. Their Watercolour papers (Bockingford and Saunders Waterford) can withstand a vast amount of layering of paints and water. They are suitable for watercolour, gouache, acrylics, graphite, pastels, etc.
Their Printmaking papers (Somerset) are rated extremely highly, and printmakers use them for letterpress, screen printing, lino printing, etching, and other techniques. All these processes are enhanced by our Somerset paper's distinct strength and quality.
---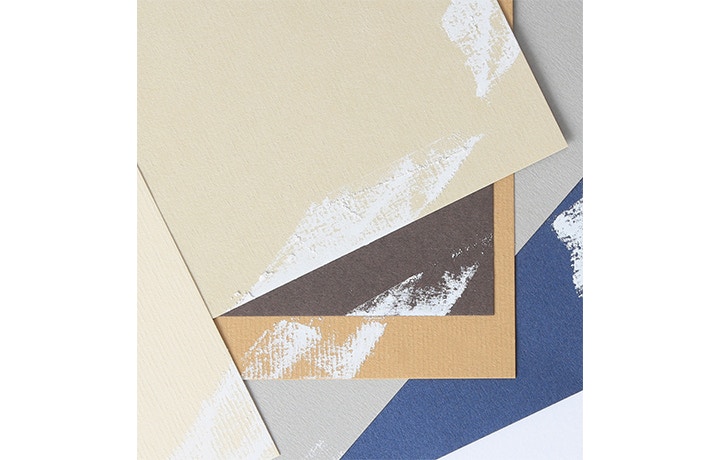 Canson Papers
Since it was founded in 1557 by the Montgolfier family, Canson has always been close to artists of all ages, beginners or professionals, unknown or famous, but all with a passion for art. With over 450 years' experience, we have unique expertise and know-how. Canson's goal is to offer all artists high-quality products which inspire them and give them confidence. Its development and destiny are intertwined with the history of France and the history of Art.
Rooted in tradition, Canson respects this heritage and its duty to always provide consumers with outstanding paper. From the famous hot-air balloon with its paper envelope rising into the air for the first time in 1782, to white or coloured drawing paper, tracing paper, paper for oil or acrylic and the exceptional paper of Canson® Heritage Watercolour or paper for digital photography, Canson is constantly making the creative adventure accessible to everyone.
Over the generations, the greatest artists and creators used Canson papers: Delacroix, Van Gogh, Degas, Matisse, Picasso, Dali, Warhol, Jean-Michel Alberola , Barthélémy Toguo, Philippe Starck, Yan Pei-Ming... special bonds have been created with them, going so far as custom-made designs for them, as with Ingres and Maillol, or by investing strongly in them to bring them support and visibility.
---
Daler-Rowney Ebony
Daler-Rowney's history started when The George Rowney Company was established in 1783 when Richard and Thomas Rowney opened premises in London. Initially the business was established as selling perfumes and wig powder, before focussing their manufacturing expertise towards the development of artists' colours. The business flourished and developed into one of the world's most prestigious and widely distributed brands. 200 years later in 1983 the George Rowney Company was purchased by the Daler Board Company and became, as it is known today, as Daler-Rowney Limited.
Daler-Rowney is particularly proud to continue the long heritage of manufacturing in the United Kingdom, based in the South of England. Daler-Rowney has a worldwide reputation for artists' colours, brushes and the finest papers for drawing, sketching, pastel and watercolour work. Daler-Rowney papers embrace the demanding needs of the artist and support them fully with acid free papers which will not discolour over time, remaining true to the original artists' colours.
The correct surface can have a dramatic effect on a finished piece of work. The coarseness or 'tooth' of a drawing paper has a direct effect on an image created using pencil or charcoal. Successful works in soft pastels rely on the interweave of the paper fibres to hold the unbound pigments on the surface. The demanding techniques of watercolour painting require high performance papers, specially sized to accept colour accurately and speedily but also withstand repeated applications of washes. Daler-Rowney papers embrace the demanding needs of the artist and support them fully with acid free papers which will not discolour over time, remaining true to the
original artists' colours.
Feeling Inspired?
---
You can explore our full selection of papers on our website here.