Posted by Cass Art on 14th Feb 2017
???It's that strange, anti-climactic time. Degree Shows are being dismantled. Art studios are being cleared out. Graduation is around the corner, and your relatives are all asking you that dreaded question: So what now?
The answer is simple. You want to be an artist. A real life, go-it-large, successful exhibiting artist, funding your life and career with your artwork, by selling it, winning prizes, grants, artist residencies - the lot. And Cass Art is here to help you do that - to arm yourself with all the knowledge you need to make that transition from art student to artist professional.
Free Thinking will run over 4 days from 4th-7th July. As part of Free Range 2014 at the Old Truman Brewery, Cass Art has curated a series of talks and panelist discussions surrounding the challenges faced by graduating artists today. We have several exclusive speakers from the art industries, all armed with their top tips and professional insight for creative students facing their future in the industry. Read in more detail about our Free Thinking talks:
Materials Matter
From Winsor & Newton to 3D printing, what does the future hold for art materials?
We've gathered materials specialists from far and wide to explain the intricate details and sciences behind traditional and emerging technologies for artists. Materials scientists and design engineers from Cinter will represent the 3D Hubs community alongside laser cutting specialists from RazorLAB, to discuss the possibilities for fine art, design, and architecture.
The specialists from Winsor & Newton will introduce their latest products and also explain the innovative uses for their heritage materials.
Our very own Cass Art Product Specialists will be bringing along a tool kit of innovative products that meet the crossover between traditional practice and new technology.
Get Your Art Out
Promote yourself straight out of college, whether it's by competitions or creating an online presence.
Success stories from recent graduates will cover their techniques for fool-proof fortune in their field. We chat to Sky Arts Scholarship Winner James Lomax for advice on making work post art-school, and entering national competitions and prizes.
Guy Armitage, Founder of Zealous, will be explaining how digital platforms such as his can truly help you get your art out there - and get noticed.
Libby Page from the Guardian Students will share the need-to-know stories on internships, work experience, and her abundant knowledge of ethical practice in the creative industries.
Representatives from The National Open Art Competition will share their top tips for competition entry in the post-graduate world, explaining the options and prizes available for young artists as part of their own initiative.
Former Free Ranger, Alex Dodgson, will share how life really is post-graduation. With his top-tips and what-not-to-dos, students facing graduation will be thoroughly prepared for the wider world of the creative industries.
Physical to Digital
How to photograph, digitise and copyright your work for the web.
There is no student who will get by without this knowledge in their repertoire: CEO of Bridgeman Images, Victoria Bridgeman, will share her insight on image licensing. Learn about copyright and tips and tricks to get your work seen on a whole range of products
The folks behind the digital marketplace Etsy will also be along to tell you about how to start your creative, online business and their top tips for success.
It's Who You Know
Contacts, connections and collaborations: finding your creative counterparts.
Alex Brownless, Co-founder of ARTS THREAD, explains how students and graduates can fast track their creative career by being an ARTS THREAD member with its multifaceted opportunities via competitions, internships and targeted advice on getting that first job or starting your own business.
For more information on how to collaborate and forge meaningful creative connections, the youthful representatives from REcreative will explain how online feedback and peer assessment both educates and inspires artists from ages 16-25.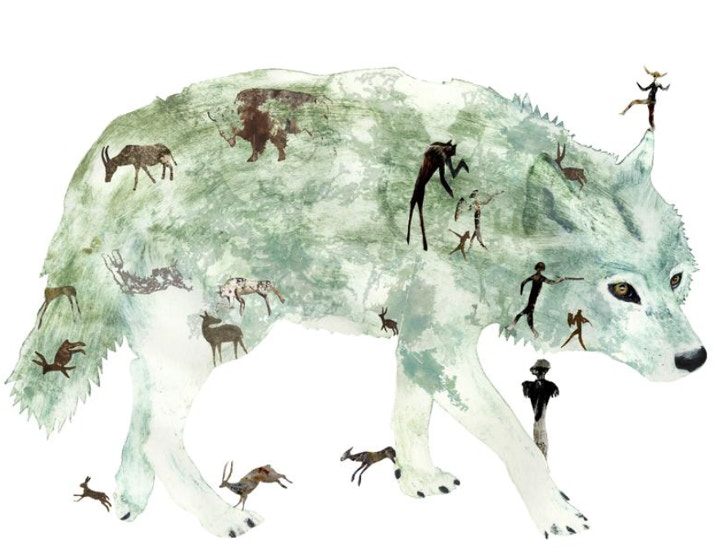 Alongside this sparkling line-up of speakers, and amongst the work at Free Range itself, our own Cass Art Student Ambassadors will exhibiting work that celebrates the textures and colours of art materials. From charcoal and spray paint to coloured graphite and sharpie pens, they get grungy with art supplies and mix it up for all to see.
Free Range will run across a long weekend from Friday 4th July - Monday 7th July at F Block T4, Ely's Yard, The Old Truman Brewery, London E1 6QR.
Admission is completely free, so drop in and arm yourself with all the tips on how to make a creative success of yourself.
Feeling inspired?
Find out more about the individual speakers and their industries by visiting their websites.
Guardian Students gives you the latest news and comments on student issues. Zealous helps you to showcase your work and connect with other creatives. ArtsThread offers advice on fast-tracking your career through internships and competitions. Bridgeman Studio is a new online platform for emerging and established artists. Razorlab is a Laser Cutting and Engraving service for creatives. 3D Hubs finds you fast and affordable local 3D printing services. REcreative - join and be inspired, publish work, get connected and discover opportunities. Etsy is the online place to buy and sell artwork. James Lomax is a recent graduate and artist who won the Sky Arts Art Scholarship 2014. The Other Art Fair is one of London's leading art fairs.
Shop online and in our six shops at Cass Art if you like what our product specialists have to say!
Image Credits
Image 2 - Alex Dodgsonn, Free Range 2013
Image 3 - Amy Watts, BA (Hons) Fine Art, University of Hertfordshire
Image 4 - Gordy Wright, BA (Hons) Illustration, University of the West of England