Posted by Cass Art on 29th Jun 2018
George and Raphael Greaves are the talented duo behind Printed Goods – an innovative design company based in the Jamaica Street Studios in Bristol who use the traditional Risograph printing technique in their high quality prints and artworks. Our Cass Art Student Ambassador Penny Burkett speaks to the pair about their artistic processes and what it's like to be young artists in Bristol.
Hi George and Raphael! Can you tell us a bit about your background as artists?
George: After we finished our illustration courses we did a couple of odd jobs. I worked in a spice packing factory for a bit. It was while I was doing that I was thinking about things I could do. I'd seen a lot of Risograph about, especially when I was in London. A guy came and gave a talk at our university, and I thought it was a really cool process, so yeah I was like, that's what I'm gonna to do. I quit, bought a Risograph machine and got Raphe involved.
Raphael: We thought Risograph printing would be a viable thing to do in Bristol because there was an audience for it here. There's about five different ones in London.
George: It has been a great starting point for us to get people interested in what we're doing because the Risograph platform automatically generates interest. There's a worldwide community of Risograph presses. As soon as we set up our one, we had people from different countries contacting us. However, we've found out that we want to go down the design route and put the commission printing to one side.
Raphael: I think sometimes you've got to do something to realise that's not what you want to do. It sends you in a direction.
It sounds like it's a process of trial and error.
George: Well it's like art foundation, you know, you try all the different things then you find out what you want to do.
Who are your inspirations?
Raphael: A lot of 20th century artists, like David Hockney - he's great. That's more figurative, but the way he uses flat colour and tones is amazing. Matisse, of course. His cut outs are incredible.
George: De Chirico is a huge inspiration for me.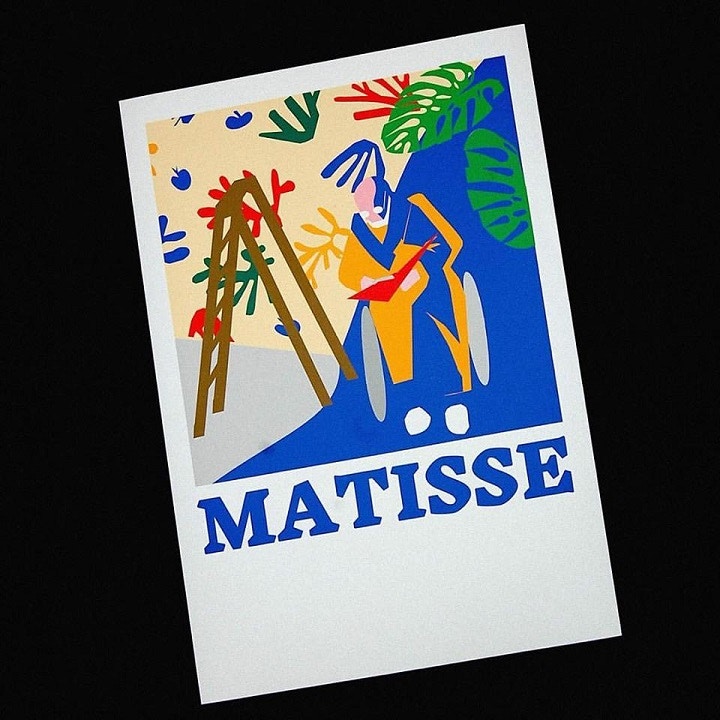 Can you tell us a bit more about the Risograph process and what attracted you to it initially?
Raphael: A Risograph printer looks a lot like a photocopier, very unexciting. It works in a similar way to screen printing. You have each colour as a different layer. So when you design the art work you have to design each layer. It's different from screen printing in that you're just scanning it straight into the top of the machine - and you have a more limited colour palette. The good thing about Risograph printing from an ethics point is that it's pretty much the most environmentally friendly way to print. The ink that it uses is made out of soy beans and we print onto banana paper.
George: I like the effect it gives, you know, the fact that it is quite imperfect. It gives a sort of texture, that old school printing kind of feel.
Raphael: Yeah, it's a nice process. Sometimes limiting yourself to such a specific process can actually push your work forward because it makes you think about how to work around that process rather than overthinking work so much.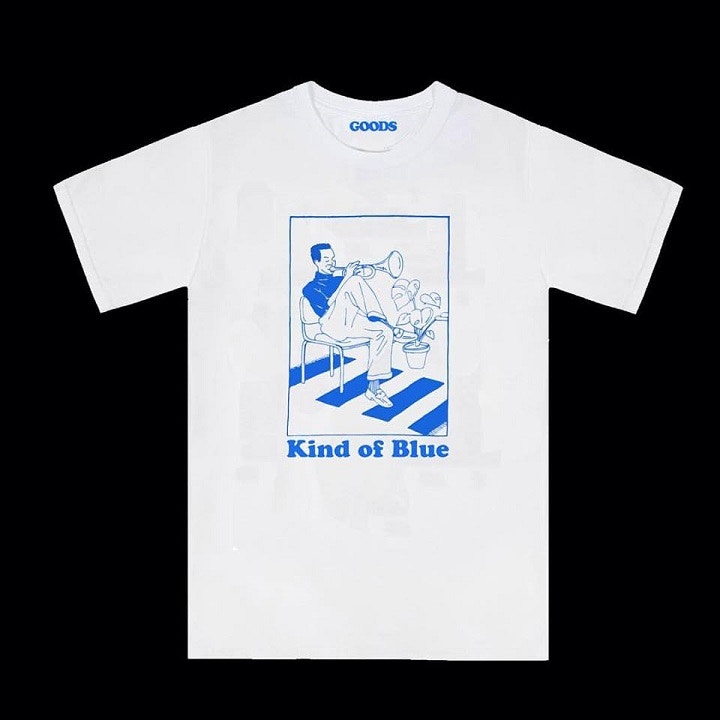 What's it like to be artists in Bristol?
George: Bristol is a great city to be an artist in.
Raphael: Yeah that's right - that's the thing about Bristol, because of its size, everyone knows everyone. So if you talk about what you do, usually there'll be someone who knows this person who'll be interested in it and it creates opportunities. And that is great. A lot of the things we've done have been through knowing people. Also, some of the things we've done have been through Instagram – people seeing our work.
George: Instagram is a useful tool. So many opportunities have come my way through it. It's like a portfolio that everyone can see. It's a social way of doing things, but people also use it as a serious networking tool.
Raphael: For illustration it's great. You never know who's looking. You put an email in your bio bit and someone will drop you an email saying 'I love your work'.
George: It's mad. That's probably been the single biggest thing for us in terms of getting work.
Printing has a lot of history. What do you think the future holds for art that uses traditional methods?
Raphael: It's interesting because we create most work in Photoshop and then put it through this old machinery, which I quite like. It's why I wanted to use it because it was a way of making digital images tactile, physical. In a way that was less clinical than getting a perfect digital print. In terms of the future, I think these things will always be around, the processes. I mean, now people are using analogue cameras - before they were going to be obsolete.
George: Yeah, I think the more things do become digital and online, there will be a reaction to that. I think the traditional stuff will be pretty resilient. At the moment there's a boom.
People love seeing the mark of a human hand, even in digital work. That's a nice thing that you do, using both the old and the new together. Which is maybe how traditional methods can be reintegrated.
Raphael: Yeah it's quite a post-modern way of doing it. By using both things - to make something completely new.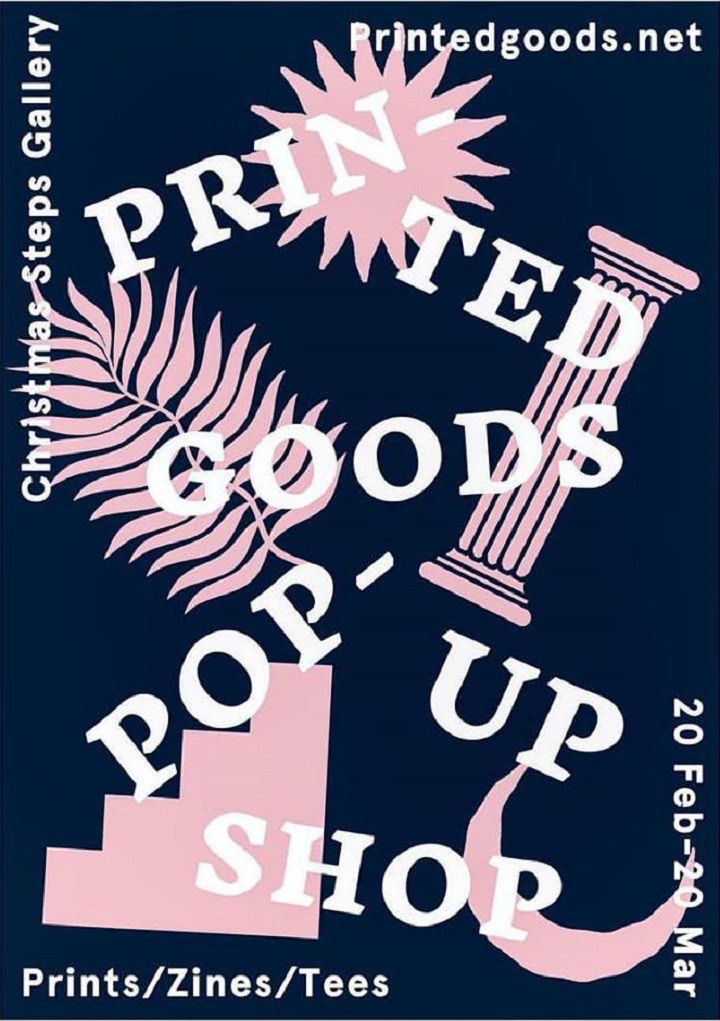 What's next for you two? Or, in an ideal world where do you see your art practice in five years' time?
George: For a start, next year we're opening a pop up shop on Christmas Steps.
Raphael: We are definitely going to put together more prints, possibly sell other artists work we like as well. So I think in five years' time, hopefully have a shop. We'd like to create a scene around the work we like and promote it really. But also still doing designs and taking on commissions.
George: We've kind of decided to completely shut down printing for other people now. We're keeping the machine to publish our own work, making little books, or working with other artists and publishing their work. But it won't be a commercial service.
Raphael: We like using it for our own work, it's just the enjoyment is kind of taken out when you're printing for other people. You can be printing great work but you're stressed out about getting it right. I think we're definitely resistant to doing anything we don't want to do.
Last question. What would you say to aspiring artists?
George: I would say think about how you're going to make it work.
Raphael: I think you have to be passionate about it. Be prepared to do a lot of work. For yourself. It might take a while to get recognised and you just have to do it for yourself. Be observant, look at people you admire and take aspects of what they're doing.
George: Don't be afraid to copy basically. Because if you try and learn everything yourself, it's going to take forever.
Raphael: And be sure of your influences.
Our Cass Art Student Ambassador Penny Burkett with George and Raphael Greaves
Feeling Inspired?
Check out Raphael and George's Printed Goods website, Facebook Page and Instagram