Posted by Cass Art on 10th Feb 2021
Jake Spicer is an artist and author, well known for drawing portraits, faces and animals fluidly and accurately, as well as a tutor. We caught up with Jake to see how he's been spending the last few months in lockdown, his new project ETC Art Talk and he also gave us a wonderful narration of the amazing work he did in one of our concertina books.
How have you found the last few months from a creative perspective?
It's been mixed - I'm fortunate to have enough space to work at home so while I've had to move out of my studio to save costs, I've had plenty of room to draw. I spent a lot of last year finishing a new book on life drawing, so made a huge number of illustrations, although I wouldn't see that as strictly creative. I'm usually so focused on people as the subjects for my personal work that it has been tricky to adapt to not having friends around to model for me. I've been spending much more time in nature and have been planning some landscape drawings, although they have yet to come to fruition!
Could you tell us about the work you made in the concertina and materials used?
The concertina was my second lockdown sketchbook - I wanted to maintain a relatively consistent feel in the drawings so I stuck to using inks, a Windsor and Newton Indian Ink and Senelier Walnut Ink, applied with a dip pen, a quill that I cut from a goose feather and a watercolour brush. The drawings were mostly made from online life drawing classes and portrait club, a weekly get together where we take it in turns to pose in front of our webcams on Zoom. The online drawing community has been incredibly strong and supportive and the drawings in the book at record of that - lots of moments of distant human connection, translated into drawings to make them a little more real.
See below as Jake Spicer talks us through his wonderful concertina piece.
If we were to delve into your studio Jake what materials would we find and why are these key to your practice?
My materials shelves are far too tidy at the moment - usually a sign I'm not making enough work! But right now I'm split between two extremes - I've been experimenting with different ways to use charcoal, crushing up compressed charcoal sticks, mixing them with water and drawing into wet paper with charcoal pencils in anticipation of making some large landscape drawings. On the flipside I'm making small, detailed little coloured pencil portraits in Derwent Lightfast and Procolour pencils - perhaps its a safety mechanism to balance out the charcoal experiments.
Colourec pencil portrait should be credited as: Immie, featured in Artist & Illustrators magazine March 2021
You started a wonderful new series of online interviews with artists called ETC Art/Work. Could you tell our audience about it for anyone that hasn't seen an episode yet?
So, at Draw we've always held artists talks and panel discussion at our studio alongside our practical programme - now that we've had to close our physical studios and move sessions online it made sense to move the talks online as well. In many ways it has been a blessing in disguise, making it possible for us to reach a much larger audience and allowing us to interview artists from all over the UK. The ART/WORK series grew out of the Fatima meme and a request from an art school graduate for interviews with successful artists that told more of the story of their earlier lives. It can be hard for students and graduates to connect their experiences now to the idea of becoming a full time artist so we wanted to dig into the varied routes that have led the artists we interview into full time practice. Most of the artists so far have not come from traditionally arty backgrounds and have not started with money behind them, with some keeping up a substantial artistic practice alongside other work. I'm finding these interviews fascinating, so I hope viewers have been enjoying them too! They are all available to re-watch on our YouTube channel and we conduct the interviews live on the last Friday of every month. Next, I'll be speaking to the Illustrator Chris Riddell at 7pm on Friday 26th Feb.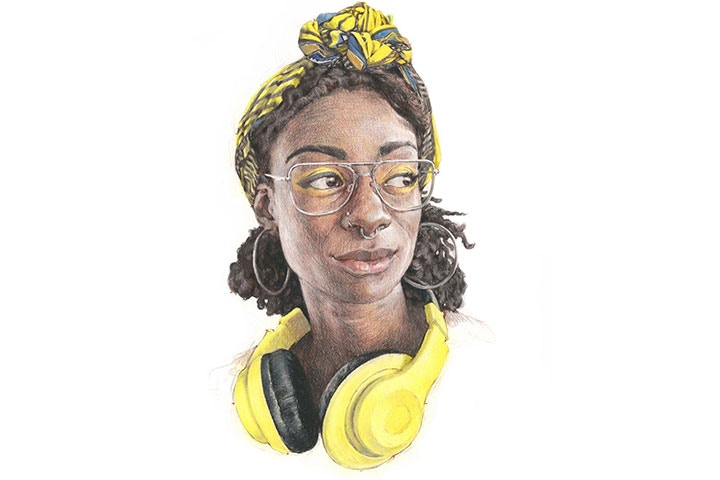 You can check out the ETC Talk series here. and as Jake mentioned be sure to tune into the latest episode on Friday 26th with Christ Riddell.
FEELING INSPIRED?
---
Shop online for everything you'll need. Don't forget to hashtag #cassart on social media to show us your creations