Posted by Cass Art on 2nd Jul 2021
Hello creatives of London! Meet our Cass Art Kensington team below, including our wonderful store manager Jurga. Learn about their creative journeys, their specialist knowledge and favourite Cass Art materials.
Our Kensington art store is located on Kensington High Street, a short walk from its nearest tube station High Street Kensington. The store is only 50 metres from the Design Museum and a 10 minute walk from the Kensington Olympia.
Kensington is the perfect spot for lovers of art and culture. Tourists come from all over the world to visit the area's art galleries, museums, restaurants and iconic parks - all within walking distance from the Cass Art Kensington store. These include V&A, the Science Museum, the Natural History Museum and the Saatchi Gallery.
INTRODUCING OUR KENSINGTON STORE MANAGER JURGA VILIMAITE
---
Creative journey
I have an MA in graphic & product design. After my studies worked as an art director in the advertising industry, also studied Japanese calligraphy and sumi-e painting.
Product speciality
Watercolours, guilding
Favourite Cass Art products
Daniel Smith Moonglow (for its beautiful granulation) and Indigo. Cass Art Paynes Grey watercolour is a staple colour I cannot work without!
What makes your Cass Art store special?
It is staff that makes our store special. We have worked together as a team for 3 years, so we are experts at Cass! You can ask us anything from oil paint mediums, to in depth modelling techniques, printmaking and modern calligraphy.
Products which will help your local student body
We specialise in Architecture, modelling and have the best range of oil paint and mediums.
Check out Jurga's work by visiting her website www.amehome.co.uk or Instagram @jurgasanz @amehome_
MEET THE REST OF THE KENSINGTON TEAM!
JESS HERBERT
---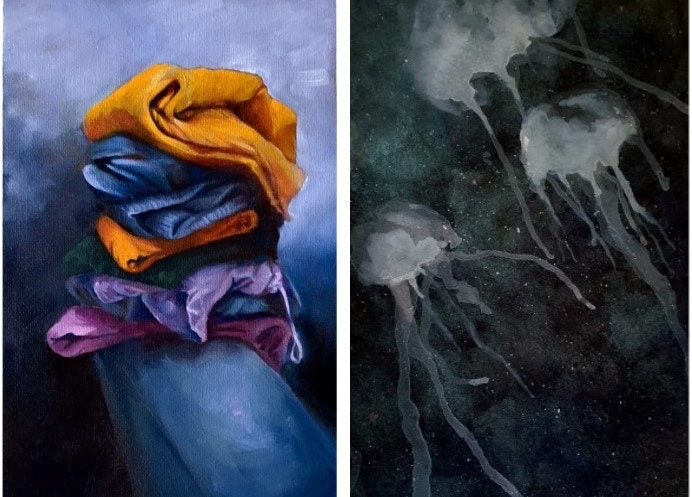 Creative journey
I am an Australian oil and watercolour artist. I first studied a Bachelor in Science and worked in Pharmaceuticals whilst also studying Watercolours and Portraiture at the Adelaide Central School of Arts in Australia. Since moving to London, I have pursued art more fervently. My art strives to capture daily humanity and hold it forth as evidence of human experience, and all the beauty there-in.
Product specialty
Oils, Kintsugi, and Watercolours
Favourite Cass Art products
What makes your Cass Art store unique?
The staff definitely make our store special, with such varied and practising artists you will leave inspired and informed.
Check out Jess's work by visiting her website: jessyherbert.wixsite.com/gallery and Instagram @thejesster88
ALESSIO GRECO
---
Creative journey
I am an Italian drawing artist born in Palermo Sicily. I work as a freelance illustrator, comic artist and concept designer, as well as a drawing instructor specialising in anatomy. Having drawn all my life, my academic study began in high school where I covered traditional painting techniques. I then studied at the Grafimated Cartoon school in Palermo from 2016-2019, learning anatomy, perspective, inking, colouring techniques and various comic styles.
Product speciality
I have been teaching since 2009, helping aspiring artists to understand how to think geometrically and create a 3D world on a flat piece of paper. I am heavily inspired by the great Italian artists of the past and aspire to a classical style in my art and concept designs, drawing on my Italian heritage. I have trained in commercial comic book, and editorial illustration, informational illustration, graphic design, and concept art. My speciality knowledge is with oil paint, acrylics, watercolours, gouache, acrylic inks, Ecoline and drawing pencils.
Favourite Cass Art products
Oil paints. As a fantasy artist, I have the need to work on paper before I paint. Cass oils have the best consistency and drying time for me to have a product with good blending properties and fast drying time.
What makes your Cass Art store unique?
I believe we are a diverse team that brings a lot We are a melting pot in terms of cultural and artistic background. We all get along and create a positive environment not only for us but also for customers. Some of us are professional artists and that is the key to help customers when they need advice from us.
Products which will help your local student body
We stock a variety of products for students from fine art to design and technical drawing at the Royal College of Art in Kensington.
Check out Alessio's work by visiting his website www.artstation.com/alessiogrecoart/profile and Instagram @alessiogrecoart
JOEY ABRAHAMS
---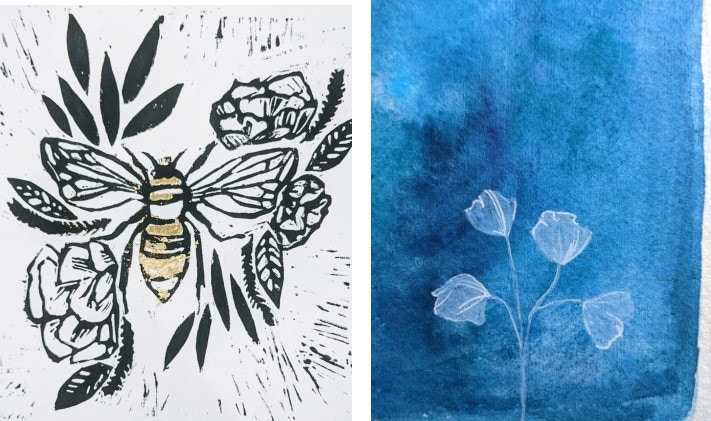 Creative journey
My name is Joey Abrahams and my art journey ended at A Level, I went on to study Psychology but missed being in a creative field. I undertook some home working projects, like sewing and needlecraft then branched into brush lettering as typography and lettering has always been a passion of mine. When I joined Cass Art my fine art passion was reignited and I was given the chance to start afresh as an artist. My journey is now filled with new artistic experiences, trying all of the different mediums there are available. I have found watercolours and soft pastels to be my favourite now, but am also leaning towards lino printing and other printing types.
Product speciality
My specialist knowledge is calligraphy and watercolours. I can assist with any calligraphy questions you may have. When our workshop spaces are open again, I also host brush lettering workshops for all ages.
Favourite Cass Art products
My favourite products are Khadi Handmade papers, they are a great paper to use with a variety of different mediums and they have a special feel. Unison Pastels are also a really raw medium to work with, giving you the boldest colours due to their high quality pigment. As for watercolours, Daniel Smith ones are made from unique minerals and offer colours that you wouldn't think possible. They add a different dynamic to your art work.
What makes your Cass Art store unique?
Our store has a really close knit team and everyone has such a unique style and enthusiasm for what they do that shines through in the way that we help customers and the knowledge we are able to offer.
Products which will help your local student body
We have quite a range of products for students. There are great starter products for beginning your degree and also more specialist items such as architectural products, markers, papers and sketchbooks. We also offer portfolios and frames for when you need to show or transport your work.
Check out Joey's work by visiting her Instagram @sojoey_
TAMARA HAIJE
---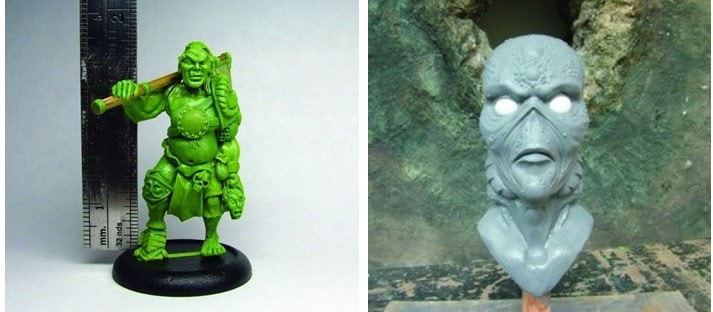 Creative journey
I'm a sculptor, model maker, painter, silversmith. I'm passionate about manual creative processes and relish combining several disciplines - if it's something "outside of the box" I am your gal!
Product speciality
Sculpture, mold making/casting and prop making/model making
Favourite Cass Art products
Siligum. It's an incredibly fast setting silicone putty that's not only great for creating quick molds for casting but can also be used to quickly create bespoke rubber shaper tools and stamps for use with clay.
What makes your Cass Art store unique?
Our team consists of long-serving Cass employees so our product knowledge is second to none with a wide ranging specialist knowledge base.
Products which will help your local student body
We stock a really good core base of materials for architectural model making and product design as well as strong student level ranges in acrylics, oils and watercolour and mixed media.
Check out Tamara's work by visiting her website tidesoftamesis.com and Instagram @tidesoftamesis
MARIO S GONZALEZ
---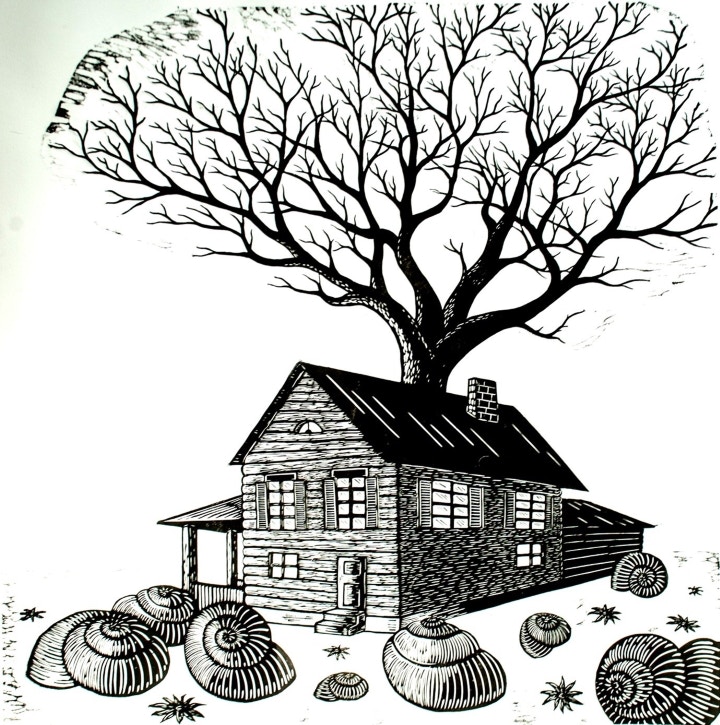 Creative journey
My name is Mario S Gonzalez and I'm a printmaker
Product speciality
Linoleums, lino cutting tools printmaking papers, water based relief inks.
Favourite Cass Art products
The lino kit. I think it's great because you have pretty much everything you need to start doing some lino printing, plus the price is very competitive. The product is not professional but definitely will encourage anyone to keep going with this practice.
What makes your Cass Art store unique?
Our team, it's energy towards customers, we are all very passionate about arts to the point we made a gallery space to showcase and share our artworks to everyone that comes to our lovely and sweet store.
Check out Mario's work by visiting his Instagram: @m.gonzalez_studio
ALEJANDRO MARTIN APARICIO
Photo credit: Borja Ballonga
Creative journey
My creative journey is linked to performing arts, particularly dance and musical theatre. I trained and worked as a dancer/choreographer in Madrid (Spain), my hometown. In 2017 I moved to London to study an MA in Musical Theatre production (Musical Theatre is a passion of mine and London is a wonderful place to live if you love this art form). Since I graduated in 2018 I have produced several small-scale musicals while working as a dance teacher at Goldsmiths and working at Cass.
Product speciality
I am not a visual artist but working alongside so many talented visual artists over my time at Cass has truly inspired me to learn more about products by asking them about their experiences. It has also enhanced my interest in the different art forms they work on, attending exhibitions and exploring the potential of collaborations between paint, sculpture and other genres with performing arts.
Favourite Cass Art products: Ecoline markers. I truly love the intensity and vibrancy of the colours and the endless possibilities when blended with water.
What makes your Cass Art store unique?: A wonderful team of professional, talented and inspiring people always willing to help each other and make sure customers have the best experience possible.
KOSTAS PARASKEVAS
---
Creative journey
Although I have no particular speciality with any medium, I enjoy working with ink and acrylic paint on paper, as well as screen printing and some lino printing. I've been practising photography for quite a few years now, as well as doing a degree in music and being in a band. Apart from being a professional musician, I am trying to also get into photography professionally, mainly focusing on black & white pictures, as well as film photography. One of my dreams is to become the bands art director or supervisor, trying to merge my love for visual and sonic art.
Product speciality
Although I am not a professional, I have done a lot of research into screen and lino printing.
Favourite Cass Art products
By far, it is the Pentel Pocket Brush. Not only is it good in value, it's great for any artist that is trying to get into sketching out of the normal. Its long, nylon bristles make it a bit more independent and "unpredictable" as to the way they move, giving the person using it a bit of a more abstract touch.
What makes your Cass Art store unique?
I think our team is what makes us special. We have so many different personalities and styles within our staff. This not only makes us a very knowledgeable team, but it gives a very good dynamic. Almost every single person working KHS is from a different part of the world. Different life, different experiences, different customer service.