Posted by Cass Art on 1st Jan 2019
Fine Artists, Modellers, Crafters and Spray Painters stand back and give your artwork a makeover.
Montana, makers of Montana Gold Spray Paint, have expanded their Montana Effect & Tech Sprays range and pushed the colour wheel to its limits with another 70 vibrant colours. We've tried and tested our favourite Texture and Effect Sprays from the range to discover how you can explore the medium of spray paint in your artworks.
Pushing the limits of Spray Can technology, MONTANA-CANS work directly with Artists' and Designers from across the globe to bring you the ultimate fusion of street, studio and science. Their expert degree of technical knowledge and high quality materials bring innovative new products with unparalleled quality and variety to the playing field.
The innovative range of Montana Effect & Tech Sprays can be used on a range of surfaces, including paper, card, canvas, plastic, metal, board and wood. Once dry, you can work over the top with conventional spray paints, acrylic markers and paint to build your textured effect.
Read on to explore each of the effects and start to imagine the new possibilities they will bring to artists everywhere - as well as designers, decorators, crafters, model makers and more.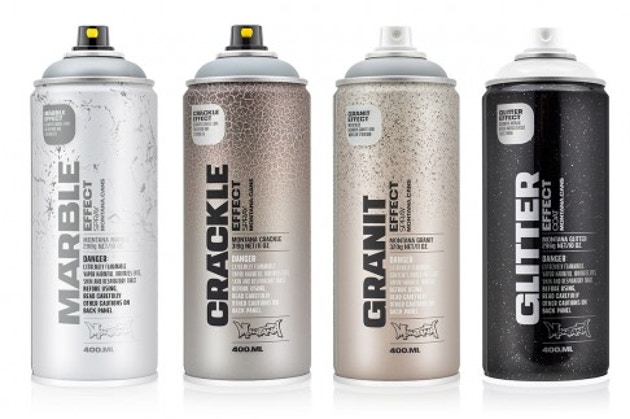 Montana Effect Sprays
All are high-covering spray paints that should be used in well ventilated areas.
All Effect and Tech Sprays can be used on many different surfaces such as paper, cardboard, primed canvas, wood, glass, metal, ceramics, porcelain, stone, acrylic and other paintable materials.
Once thoroughly dry, you can then work over the top with conventional spray paint, acrylic markers and acrylic colour.
Marble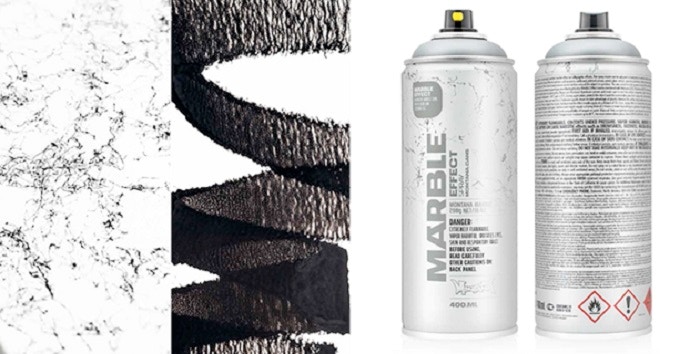 - Achieve deceivingly realistic marble effects in a matter of seconds
- Layer conventional spray paint over the top and finish with a protective varnish for a high gloss finish
Shop for Montana Marble Effect Spray here
Crackle
- Create vintage or aged affects in an instant
- Available in six different colours: Copper Brown, Gentian Blue, Patina Green, Squirrel Grey, Pure White and Traffic Black
- Before spraying, ensure the desired surface is completely dry and suitably prepared with a primer or spray paint for the best results
Shop for Montana Crackle Effect Spray here
Glitter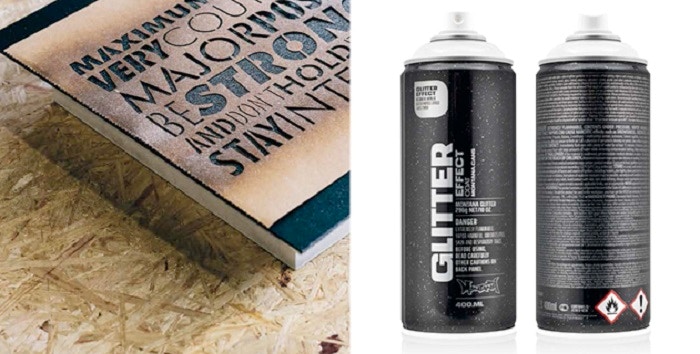 - Layer glossy translucent paint loaded with silver coloured glitter particles for a metallic effect
- Montana Glitter Spray gives objects, surfaces and artworks all kinds finishes and effects
- Additional coats will lead to a higher density of the effect, so if you love a lot of glitter, keep on spraying those layers
- Available in 4 colours ranging in tones of light grey to black
Shop for Montana Glitter Effect Spray here
Granite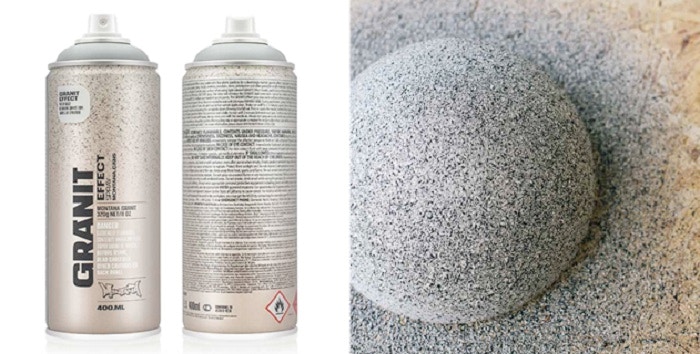 - Water based with very high covering power, the fine plastic particles achieve a deceivingly realistic granite effect
- For best results, prime your surface before using light coloured Granit Effect shades, particularly when painting on dark surfaces
- Montana Granit can be top-coated once thoroughly dry
- Available in 4 colours: light grey, grey, brown and black
Shop for Montana Granite Effect Spray here
Texture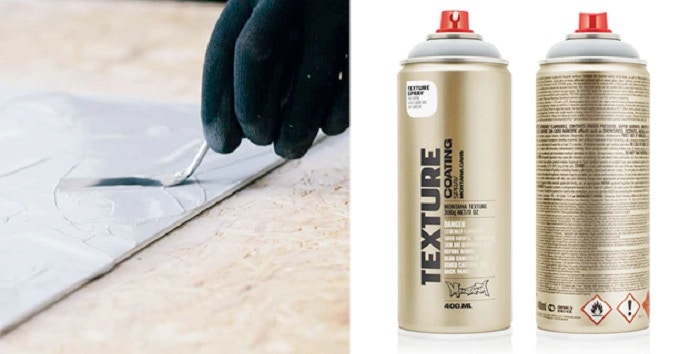 - Create sculpted impasto surfaces or fix cracks and imperfections
- Spray and sculpt on many different surfaces
Shop for Montana Texture Spray here
Varnish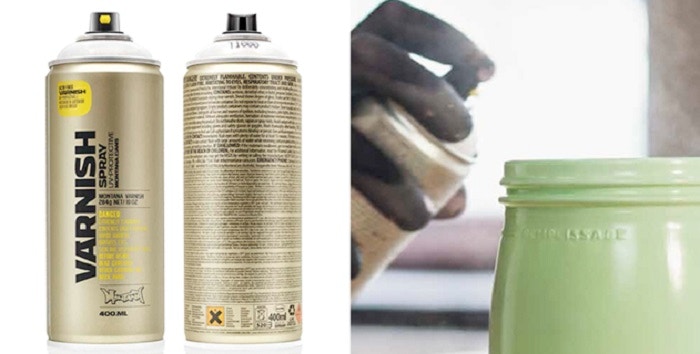 - Quick drying, acid-free crystal clear varnish to seal and protect against dust, impurities and UV rays
- Increases luminance and saturation of colour, with no yellowing or desaturation
Feeling Inspired?
You can also shop for Montana Gold Spray Paint and Montana Chalk Spray.