Posted by Cass Art on 1st Jan 2019
It's been 10 years since our London Flagship in Islington first opened its doors to artists. To celebrate our birthday, we've transformed the store and curated a month of events and exhibitions throughout May, set to ignite your creativity ! Read on to find out more about the new experience we have created across its three floors and 7,500 square feet.
THE SPACE AT THE ISLINGTON FLAGSHIP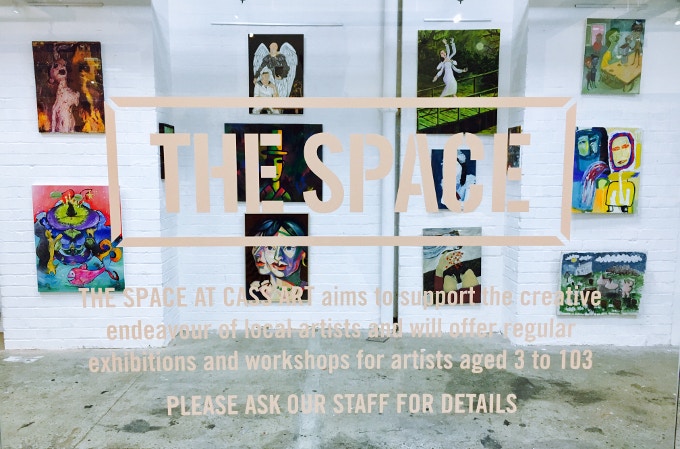 We've opened a dedicated art space for the local community and beyond. It's free to host an exhibition, workshop, talk or event; the space offers a breadth of creative opportunities for our customers to participate or showcase their work. Ask our staff artists' in-store about our upcoming events and how you can get involved.
NEW PRODUCTS & EXTENDED RANGING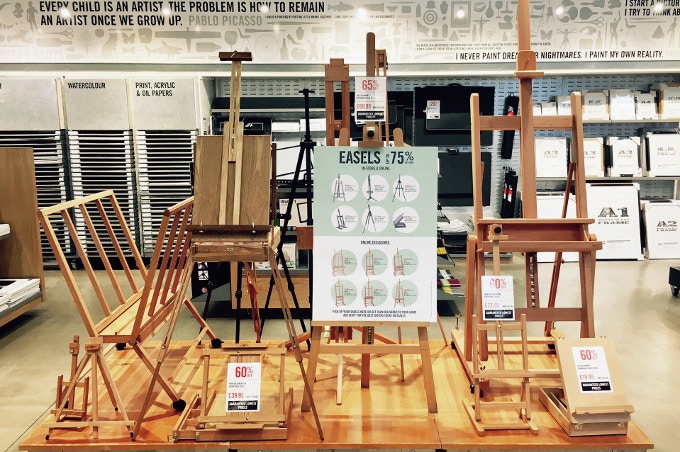 With over 7,500 square feet over 3 floors, the London Flagship showcases our broadest range of art materials. Our buyers' source only the best quality materials, working with international suppliers and artists for the latest, innovative new products. Plus, we've taken your feedback on board and expanded our product range to bring you even more.
Some of the new highlights include our extended range of Montana gold spray paint on the ground floor, the world-renowned Daniel Smith watercolours, Winsor and Newton's new watercolour cotton pad range and Pebeo's full mixed media range to name but a few.
On the top floor, we've removed the shelves which once housed our canvas, board and surfaces to create a new, airy loft space. A selection of easels, including our newest products from Jullian is now assembled in this space to make choosing your next easel a more hands on process.
We've expanded our range of mixed media and craft materials too and continue to grow our own brand materials as you ask us for the best quality materials at lower prices.
Watch this space and let us know your favourite brands so we can continue to showcase the best.
With our FREE Click & Collect service, you have over 8,000 products at your fingertips with our online store, delivered straight to the London Flagship with the click of a button. Ask our staff artists in-store for more information about our delivery options.
LIVE DEMONSTRATIONS & TRY ME TABLE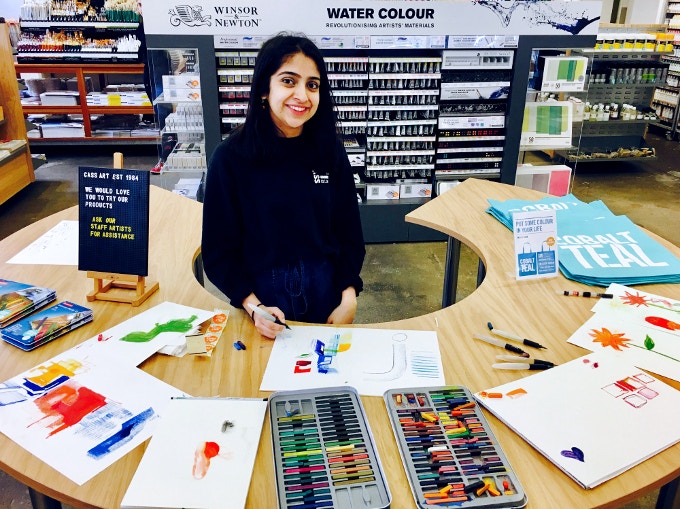 Our new Try Me Table gives you the opportunity to experiment and sample our wide selection of products in store – where else can you do this?
When it comes to choosing the right materials, our artists are on hand to demonstrate exactly how to make the most of these creative tools. Explore their live demonstrations as they take you through everything from oil painting techniques to DIY watercolour to what's trending now.
There'll be a different medium for each day of the week – see below .
Thursdays:
Acrylic Paints
Fridays:
Crafting and Modelling
Saturdays:
Staff Favourites
Sundays:
New product showcase
Monday - Friday
11am-12pm, 1pm-2pm, 4pm-5pm, 6pm-7pm
Saturday - Sunday

12-1pm, 2-3pm, 4-5pm, 5-6pm
THE SOCIAL SPACE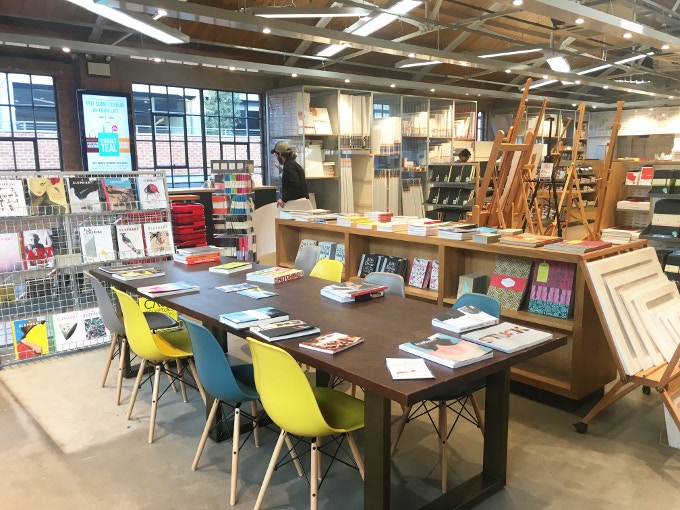 Located on the top floor, the space offers a place to sit and chill, start drawing, read a book or just meet up with friends, you decide.
We've subscribed to a range of creative books and publications, including Elephant, Frieze and Art Monthly for you to browse and take inspiration.
Invite your peers, colleagues and friends – and make new ones – in our new social space and share your ideas
The space also has a community wall featuring events, exhibitions and creative activities happening within the local area. Ask our staff artists in-store about displaying your event.