Posted by Cass Art on 3rd Jun 2018
This season we're all about STARTING something new, and watercolour is the ideal medium to try for any beginners out there. It's also a brilliant medium that's revisited by artists across the globe because of its elusive, fluid qualities - so if you've tried it before, there's always room to return to it, in an attempt to master its flowing, serous nature.
Our How-To-guide lists everything you need to start watercolour painting - handpicked by our product specialists - as well as some handy tips for making that first splash with the medium.
The art supplies you'll need:
Winsor & Newton Cotman Sketcher's Pocket Box
Cass Art Jumbo Watercolour Pad
Cass Art Sable Brushes Set of 5
Water
Our Top Tips For Watercolour Painting:

1. Choose your watercolour paint
Watercolour is available in both pans and tubes; it's exactly the same paint but you may favour one over another depending on how you want to apply your paint. Pans are great if you want to build up layers and apply fine details, and tubes are good for applying lots of intense colour more quickly.
2. Use the right paintbrushes
Paint simply with water and either synthetic or sable brushes. It's better value to buy a set of brushes rather than individual ones, as you'll get a good range of sizes.
3. Use the right paper
You should ideally paint onto watercolour paper, because it's designed specially to be extra absorbent and take the wet application of colour.
4. Save on buying a palette
You can use the lid of your watercolour paint set as a mixing palette, so you don't need to buy a separate palette to mix your colours. If you would like to keep the lid clean, however, and would prefer to use a palette for mixing, we recommend the Jakar White Plastic Circular Palette with 10 wells.
5. Never clean your paintbrush with hot water
Always clean your brushes with cool or lukewarm water. Hot water can melt the glue that holds the bristles in place and ruin your paintbrushes.
6. Explore watercolour innovations
Once you've got the hang of painting with a watercolour set, branch out into the new innovative products that the medium has to offer, including the Winsor & Newton Watercolour Markers.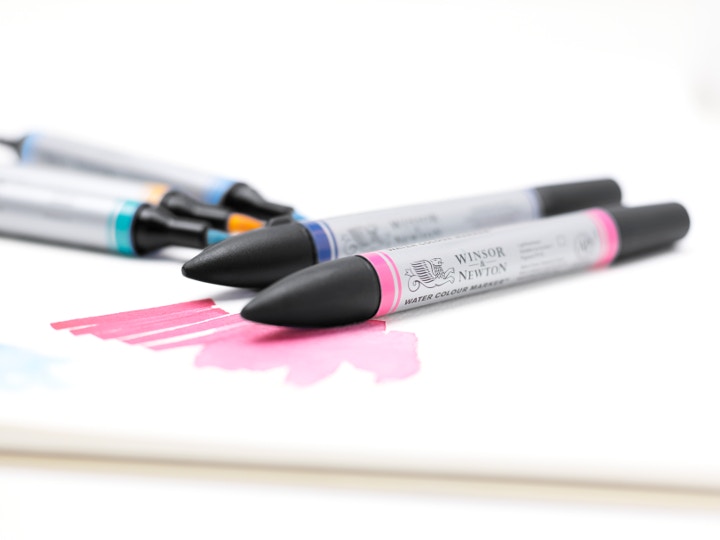 Feeling inspired?
Shop our range of START WATERCOLOUR art materials and give watercolour a go for the first time. You could be producing masterpieces in no time!
Shop the rest of our START art supplies here and try out a new medium today.