Posted by Cass Art on 18th Nov 2021
Megan Archibald studies Painting at Gray's School of Art. Not just an artist, but a keen writer too, she shares her experience of preparing for end of year assessments - and the much anticipated degree show! Geared towards all creative students - from Fine Art to Architecture, Graphic Design to Gaming - we hope Megan's insightful tips will be a handy resource to turn to during that final term push! Over to you Megan...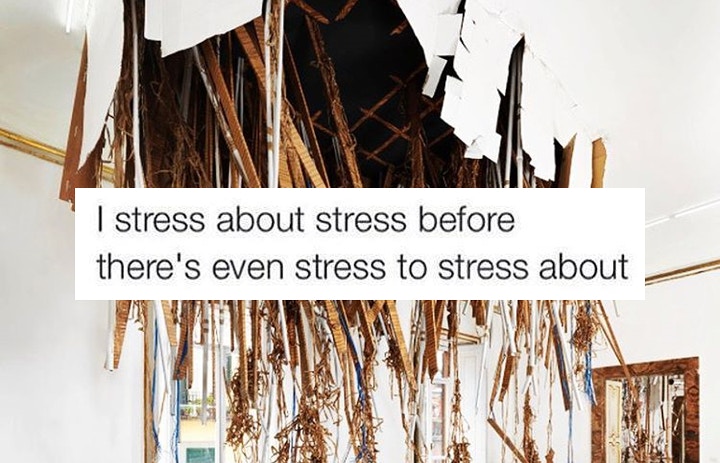 Moving into the third and final term of the university year everything (and everybody) starts to move at a faster pace. Suddenly the library, studios and workshops are full of students working flat-out to cram their brains full of knowledge, pull together their coursework and generally make up for lost time. As many people begin burying their heads in revision, creative students across the country are met by envious exclamations of; "You don't have any exams? You're SO lucky!", and while this may be true, any art student will tell you that preparing for assessments and degree shows can be take just as much hard work, stress, and is perhaps even more time-consuming!
With this in mind, I've taken advice from friends and tutors to pull together a few key tips for surviving the assessment period...
1. Cut your work into chunks
I know it seems like a really basic piece of advice, but the sooner you start getting yourself organised the better. It's really easy to wind up feeling overwhelmed in the lead-up to an assessment or a show, and when I'm stressed out I often find myself trying to do too many things at once, and ultimately acheiving very little! Sometimes it really helps to take a step back, breathe and have a good look at exactly what needs to be done. A technique I've found to be really successful is to write down a comprehensive list of everything I need to do; mounting, labelling, pricing, paperwork; and then review and prioritise each task until they are separated out into weekly, bitesize chunks. Set yourself the goal of completing around four or five of these things by 4pm on a Friday, and after a few short weeks your list will be looking much healthier and you'll be back to feeling on top of things.
Remember, small goals are easier to achieve, and the satisfaction of ticking tasks off your list will help motivate you to keep pushing forwards! If you manage your time properly you're also less likely to feel the stress as badly - invest in an day-planner or use the organiser on your phone, and make sure you schedule in time for the gym, seeing friends and other enjoyable activities.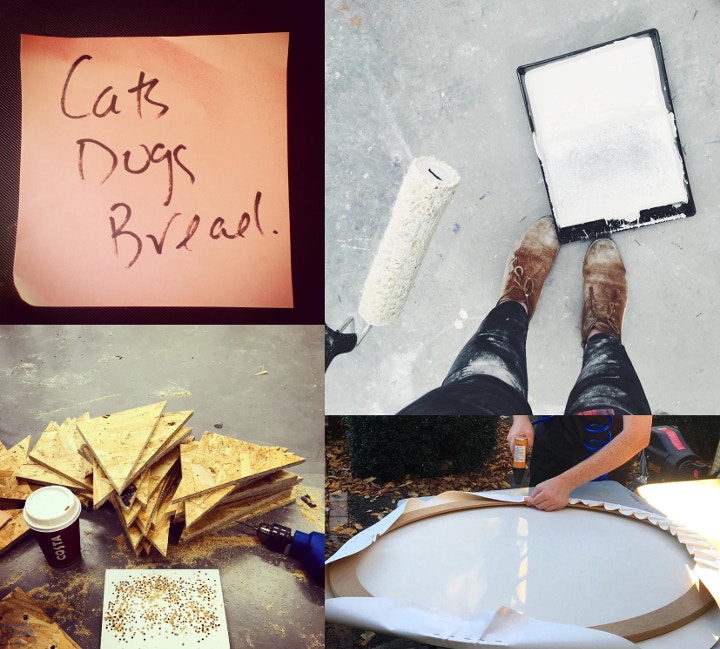 2. Get Your Materials
It's great to start thinking about assessment materials early on, and to stock up on the products you know you'll need to help present your work in the best way possible. Getting this out of the way early will allow you to put your full focus back onto making and perfecting your work, and will also prevent any eleventh-hour dashes to the shops for paint, fixative or fineliners! To be kinder on your wallet, try buying a few bits each month, and put them aside for when the time comes- this will stop you from having to splash out a lot of money all at once.
When thinking about your assessment essentials consider what type of work you make and how you want to display it:
Does the work need to be mounted, and if so do you need any mountboard, foamboard or spray adhesive?
Does your work require AV equipment, and if so will it need to be tested by the university?
Does the work need to be presented in a portfolio case or an archival box, and if so do you have one that's the right size?
Will you be hanging your work directly onto the wall, and if so do you require frames to put your work in? Do you require access to an electric handdrill?
Extra tip: Put together a small "tool kit" to take with you on the day of the exhibition set-up. That way, if you run into any unexpected issues you won't need to panic, because you'll know you can fix it.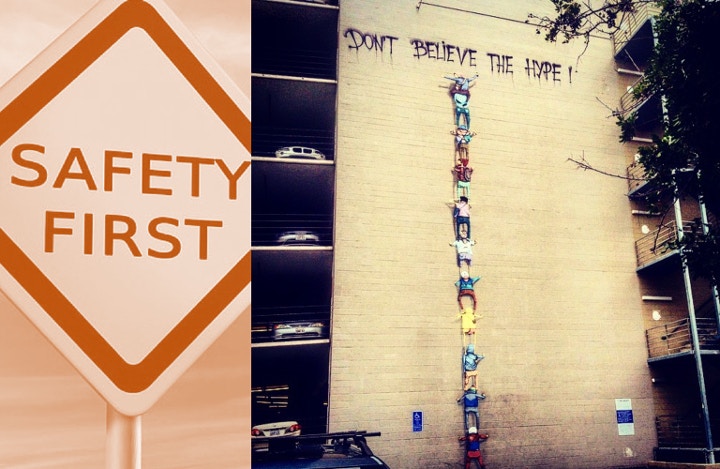 3. Double-check any restrictions
If you're planning a performance, sculpture or installation piece for your assessment or degree show, double-check your art school's health and safety policies. The university will legally have to abide by any guidelines, as most shows take place in public access areas. Not following the rules can lead to a degree show disaster - in the past I've seen student exhibitions ruined by health and safety officers who have had to cordon-off some of the work!
If you are working in 2D, moving image or photography there may also be restrictions regarding the content of your piece, particularly if it features any graphic, violent or sexual imagery. Again, this is normally only enforced because a show is taking place in a public access environment, and can be easily remedied by a carefully placed sign, but it's always worth checking with your university to confirm that there won't be any issues.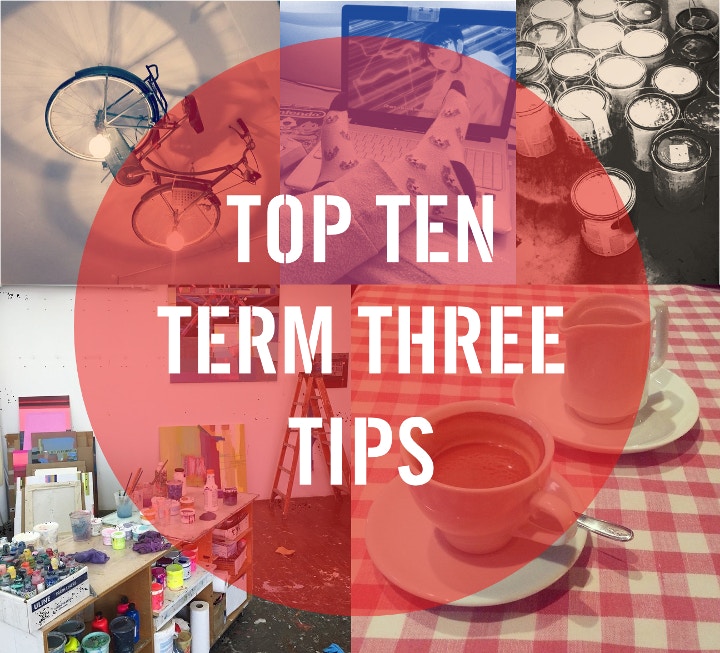 Speedy Read: Top Ten Term Three Tips
Plan how you want your show to look well in advance, and get any requests for special features (like that blue sparkly wall, or massive chandelier you want to hang) in early, so you're more likely to see your dream become a reality.
Read the paperwork and rules thoroughly, and make sure that everything is labelled, sign-posted and handed-in on time, and that your work is presented correctly.
Just write the dissertation. Just do it. Buy yourself a cookie when you finish. The longer you put it off, the more stressed you'll get, the less time you'll have and the scarier it'll seem - just write it.
Stock up on your essentials- every artists' must-haves are different, and you'll know what yours are. Buy more than you think you'll need to prevent from running out.
Get applying for summer residences and opportunities. Remember, if you don't ask, the answer will always be no.
Organise a treat for the other end of the assessment period. It doesn't have to be anything big, expensive or fancy - just a little pick-me-up, like a cup of coffee at a shop you like, or an album you've been after, or some arty goodies!
Remember the student support services available at your university - they'll be able to assist you with everything, from finding people to help you hang your show, to money issues, to CV's, job applications and counselling.
If you're in your final year, make sure you get all available information on your graduation; when and where do rent/buy/collect your robes? Do your family have to purchase their tickets?
Keep talking to your friends and family, consider their opinions and ask for help when you need it- they are your greatest allies.
I know it's difficult, but try to keep doing some normal, non work-related things during this period. It'll help you feel less stressed and you might even find some inspiration!
Best of luck, and remember- the summer holidays are just around the corner!
Feeling Inspired?
Find more of Megan's work here.
To shop for degree show and assessment essentials online at Cass Art click here