Posted by Cass Art on 23rd Jan 2021
Artist Glyn Macey talks us through his love of Winsor & Newton, and discovery of Winsor & Newton Watermixable Oil.
---
I have a confession to make and I'm holding my hands up. Those of you that have come across my work before will know I'm an absolute 'anything goes' type creative. You might have read my books on the subject and noticed how in my work I use literally anything to create the finished artwork. Mixed media, collage, found materials, all manner of mark making implements, this, that and the other.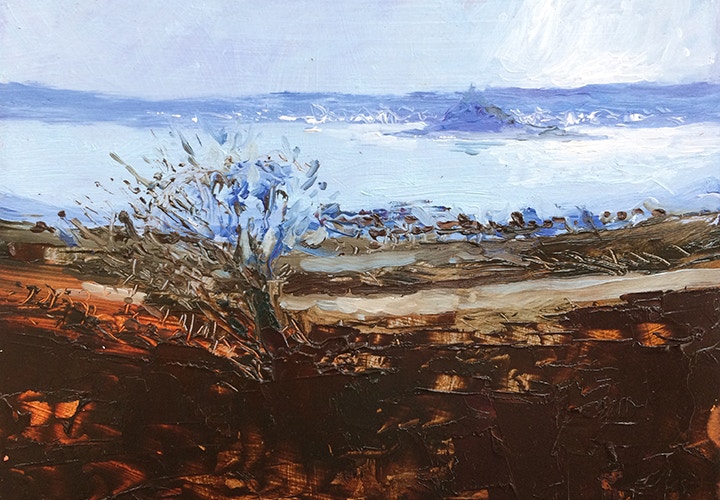 However, when it comes to pigment materials, the stuff that gives me the colour; well, I'm a little more traditional and I always insist on using the best. So with this in mind I'm never that concerned with the latest fad or painting material. I distrust gimmicks as just that, a gimmick. I was put off new fangled inventions when as a child watching 'Tomorrow's World' Judith Hann promised me Hover Boots by the year 2000. I'm still waiting. So, way back in the mid nineties when Winsor & Newton announced their new Artisan Water Mixable Oil Colour, I didn't take much notice. Nor did many of my artist friends. To be honest we were all too busy making our artwork and making a living to be side tracked by another material.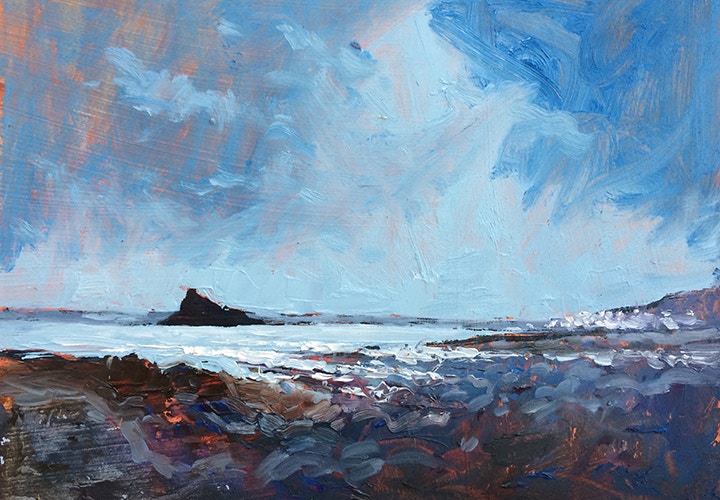 But, wow, how I wish I had paid more attention to the new paint on the block.
To give you a little background, I was born and brought up in a fishing village called Newlyn in the far west of Cornwall. Newlyn was famous for the Victorian school of artists that settled in the village painting en plein air canvasses of the local fishermen, their wives and their hard working lives. As a child I seemed to be surrounded by these amazing paintings from an early age, in galleries, neighbours homes and in the harbour streets and alleyways that I played in as a child. All of this stimulus helped me on my way to becoming an artist myself and I chose as my preferred medium traditional oil paint as used by the Newlyn School masters such as Frank Bramley and Stanhope Forbes. Roll forward a few years and a little later I discovered gouache then acrylic paint and this became the main medium used in my later work. In fact I even wrote some books about painting with acrylic.
But as much as I have had a long-standing affair with acrylic paint, in my heart I have always loved the feel of oils. That sensation of painting with butter, or slippery mud, or in my case Cornish clotted cream. Velvety, luscious, sublime. And this is where Winsor & Newton Artisan entered my life. A traditional oil paint that like acrylic, I could use with water. It blew my mind.
For a start, the whole process went against everything that I had been taught in school; oil and water don't mix right? Well, not anymore, oil and water now mix beautifully to the point that I could paint with oils using watercolour techniques. Plus I could wash my brushes and clean up using water. No need for bottles of solvents anymore; environmental and respiratory issues sorted.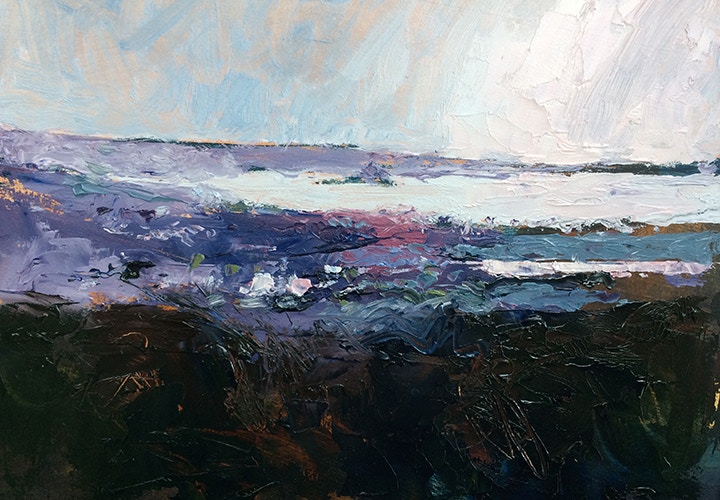 Interestingly, reading the blurb written about water mixable oils is fine if you're maybe a chemist but speaking as an artist, I just wanted to know how they perform, what I could do with them. And the 'no more need to clean up with solvents' campaign must be the undersell of the century.
These paints are truly remarkable. Firstly, Artisan Water Mixable Oil Colours are not made with water. They are not water based. In fact they are exactly the same as Winsor & Newton Artists' Oil Colour, with one tiny exception; that is that the oil binder (either linseed or safflower) has been slightly modified to mix and clean up in water. That's it! That is the difference. The only difference.
The exact same quality pigments are used in Artisan as all Winsor & Newton colours giving the same rich, deep colours; the same glazing abilities, drying times and overall performance. When I found this out I was very excited (I get excited about this kind of stuff) and I began to experiment to see what I could do with Artisan. You will see examples of my work using Artisan with traditional impasto oil techniques, using watercolour style washes and my personal favourite way of working, a juicy combination of both.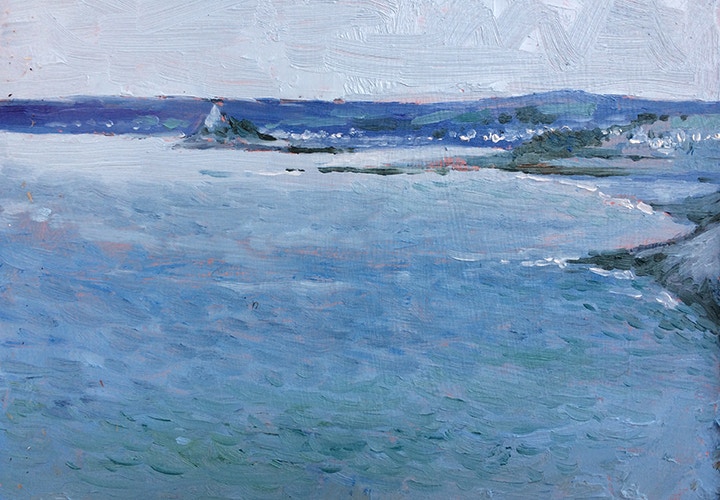 This is where I believe the Winsor & Newton Artisan Oil Colour strength lies. In its ability to be used in ways that other mediums simply can't. Sure, if you are a traditional oil painter then Artisan will perform for you perfectly, and in the exact same way that your current oil colours work. And if, like me, you are always looking for new ways of working, of new ways to make marks, and of new ways to create then Artisan is an absolute go to medium.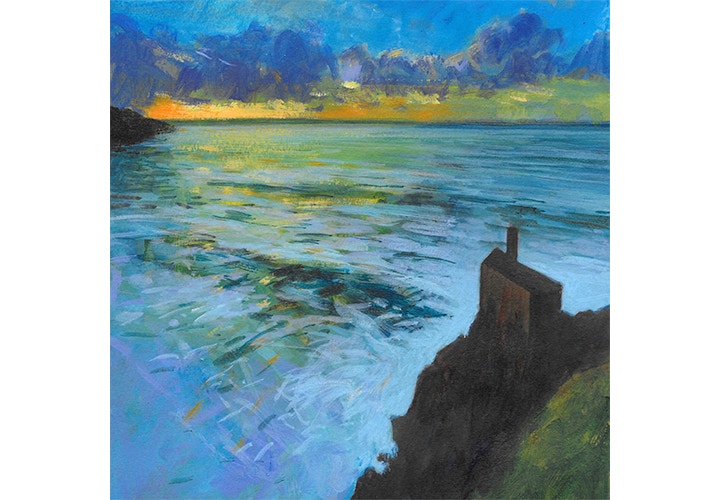 Oh, and here's another cool thing, you can travel with Artisan Oil Colour on planes. Try doing that with a bag full of traditional solvents.
Feeling Inspired?
---
Shop for Winsor & Newton Artisan Watermixable oils today
Shop online for everything you'll need. Don't forget to hashtag #cassart on social media to show us your creations.