Posted by Cass Art on 1st Jan 2019
Specialising in the 'Alchemy of Art', Pebeo combines the technical knowledge of a high-tech, research laboratory of technicians and chemists with artists across the world to create high-quality, genuinely innovative products, on a mission to vibrantly change your artworks.
Expanding their range into colourful fabric, glass and china paints, to plasters, clays and resins the full range can be worked and reworked onto a breadth of surfaces and combined with almost any other medium.
We dived into this twinned passion for science and art, to bring you our selection of must-have products from the Pebeo range, set to transform your mixed media artworks like never before…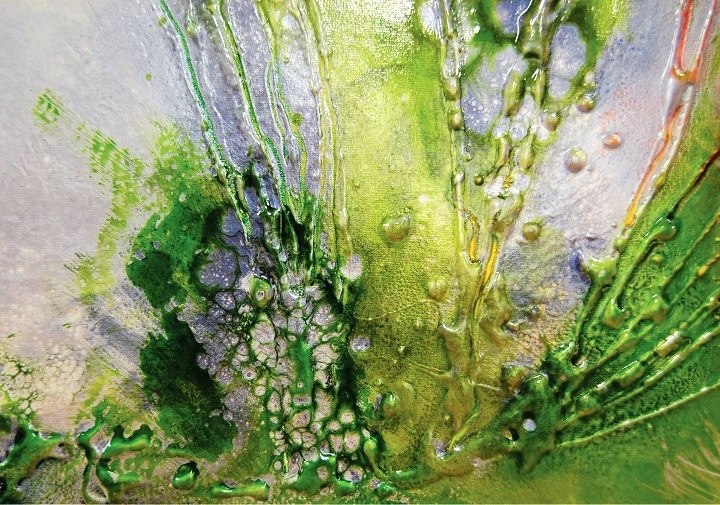 Vitrail
Vitrail is a range of intensely luminous, solvent-based glass colours. It can be layered onto a breadth of surfaces, including metal, canvas and ceramics. You can brush, drop, drizzle and even pour the product directly onto your work. If you are looking to create more detail, the applicator bottle and Minerva tip allow for precise application.
You can also combine Vitrail with Fantasy Moon and/or Fantasy Prisme to creative, unlimited contrasting effects, merging various degrees of texture, intensity, transparency, opacity and opalescence. The nature of the product allows endless realistic textures and effect, mirroring marble, stone, skin, leather and even honeycomb shapes.
Top Tip: Paint Vitrail over acrylic mediums to create textured and dimensional affects in your work. Add a little shine to your work with Glitter Vitrail.
Cerne Relief Outliner
The tube and slimline nozzle allows you to create outlines, highlights, designs in relief or metallic embellishments on top of your artwork. It can also be used as a barrier to retain liquid paints, such as Vitrail or Moon and Prisme. The combination of products react before your eyes in pools, trapped by the Cerne Relief.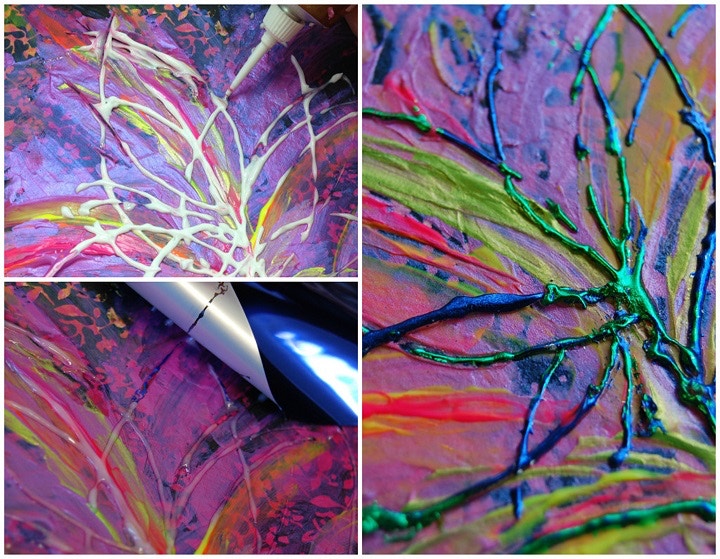 You can use Cerne Relief on a range of surfaces. Due to its 3Dimensional nature, it can be layered on top of plastics, mirrors, canvas and glass. For precise application, the Minerva tip allows you to control the direction and speed of the application.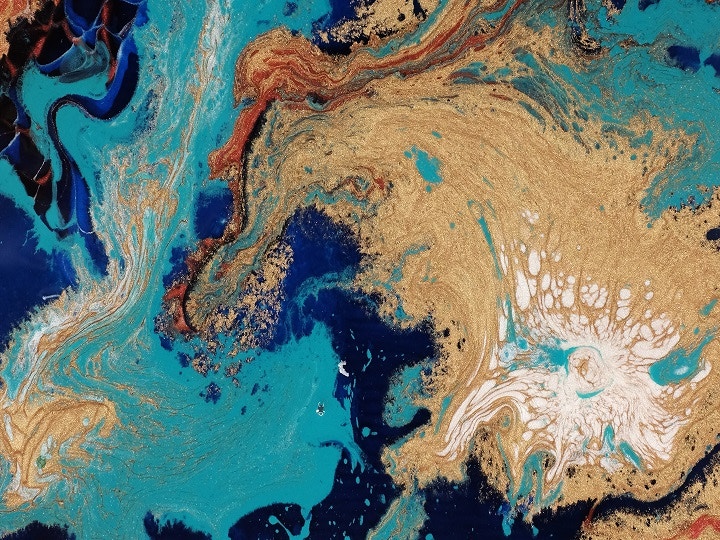 Fantasy Range
There are two ranges of opalescent, reactive paints that create an infinite array of effects, designs and textured appearances in the Fantasy range. The reaction of the products when used on different surfaces and combined with different media allows, for endless abstract effects every time. The list of surfaces and application methods seem endless, simply start pouring, dipping and dabbing, and watch your work change before your eyes.
Fantasy Prisme
Prisme is a colour that self-manipulate over time when applied to a flat level surface to create honeycomb or repeated pattern effects with the appearance of texture.
The application favours a larger quantity than usual paints and mediums, allowing the product to pool and spread on a horizontal or flat surface to realise its effect.
Fantasy Moon
The thicker the application of Moon, the more defined and exaggerated the effects are. Thinner application results in smaller effects, which is perfect if you are looking to add subtle textures and patterns into your surface. Although it can be brushed on, the extraordinary and unique effects are more pronounced when poured.
Once applied, the paint will self-manipulate and evolve into an abstract combination of luminous colors. If desired, you can manipulate the control of the product to create more specific designs.
Top Tip: When combined together, or with Vitrail, Paints, Moon and Prisme create even more defined, contrasting effects with a heavy weight of depth and detail. Apply thick coats for bold marbled, honeycomb and lifelike, precious stone effects.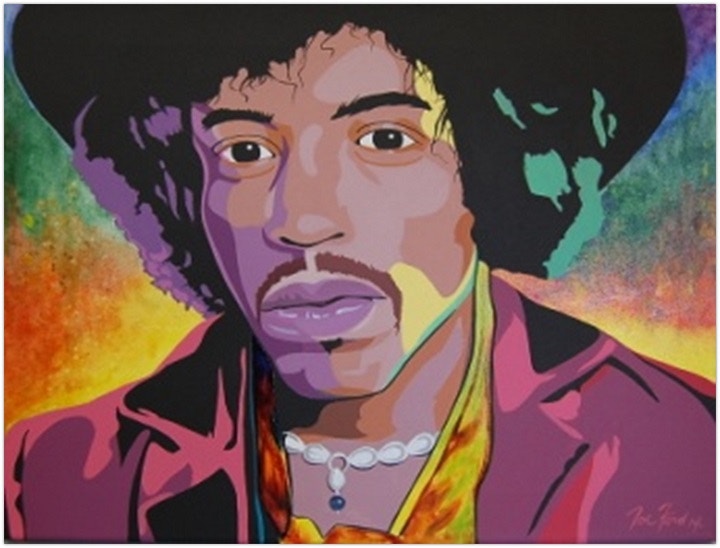 Pebeo Studio Acrylics are perfectly suited for mixed media and work in dimension because of their thick consistency. They retain the brush or knife stroke and can be used pure or mixed with Pebeo Studio Acrylic mediums depending on the desired effect. The range of colours are very adhering, allowing you to layer, collage and work more textures into your painting.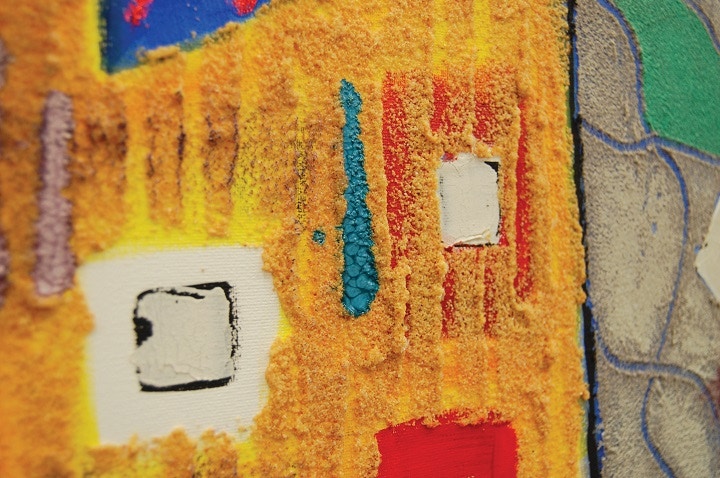 Pebeo Acrylic Mediums
The extensive range of Pebeo Acrylic Mediums offers unlimited opportunities for experimenting with creative inspiration to render an array of mixed media effects.
Top Tip : Use Studio Acrylic Gel Mediums or Modeling Pastes to create a dimensional base prior to other applications. Enhance the detail and depth of the textures with Moon and Prisme, Virtrail and Resins.
Pebeo Sand Texture Gel: Create interesting effects and textures on a variety of surfaces by layering the granular texture onto your work. It is best applied with a palette knife, and can be used and intermixed with all forms of acrylic colour as well as other mediums.
Pebeo Bindex: Stick and seal paper crafts as well as create collages with this liquid acrylic binder. It is very versatile and can be applied to most surfaces, including canvas, cardboard, wood and metal.
It can also be used to create glazes and can be mixed with acrylic paint to add depth and brightness to colours. Used by artists and amateurs, once dry it has a transparent, permanent, flexible, satin appearance.
Gedeo Resins
Gédéo Resins are easy to use: two parts resin to one part of hardener. Gédéo Resins are perfect for mixed media applications: inclusions, casting of objects, collage work or simply poured to create abstract art or be applied as a thick transparent protective layer over art.
The range is available in Crystal (clear), coloured transparent and pearlescent colours; all intermixable so you can create a full range of transparent, opaque, pearlescent and metallic colours.
They can be used as a cast item on any surface or directly onto glass, canvas, metal and even mirror. The diversity of the material allows them to be used on jewellery bases and decorative objects, translating into 3D, sculptural peices.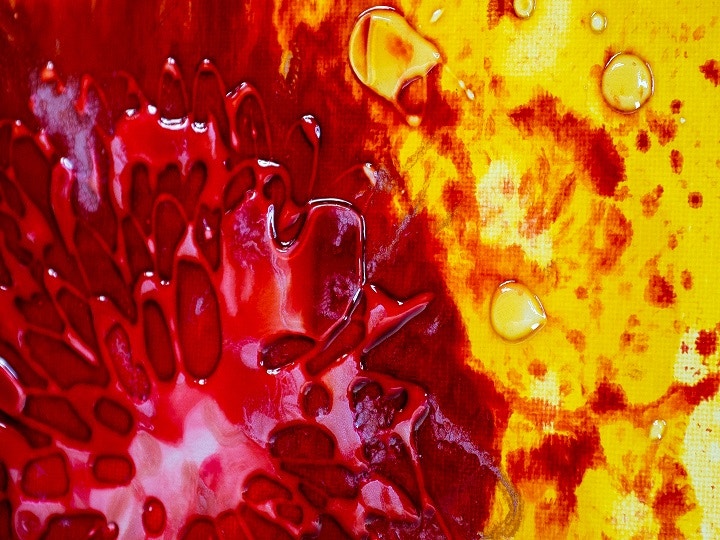 Top Tip: You can create a silicone mould and cast your own resin objects. Pour the resin into the mould in layers, combing embellishments and other products such as Prisme and Moon to layer different patterns, textures and effects throughout your cast. For easy application techniques, Gedeo have also created an Application Kit for those new to resin.
Metal Leaf and Gold Flakes
Add a metallic shine to your artworks with sheets of metallic leaf or individual flakes in silver and gold. The flakes are copper-based and easy to apply to variety of objects or combined with other mediums and layered for a more textured effect.

Using Gédéo Relief Gilding Paste, layer directly from the tube or with a painting knife and apply the leaf and flakes directly to your artworks. It can be used on most surfaces including glass, wood, metal, terracotta, ceramics, paper, cardboard, canvas and plastic, as well as on jewellery bases and other decorative objects.
Feeling Inspired?
Discover the full range of Pebeo Mixed Media products on our website.
Watch the pracitcal demonstration below to see how the products can be combined for more effects and experimentaion.