Posted by Cass Art on 23rd Jul 2021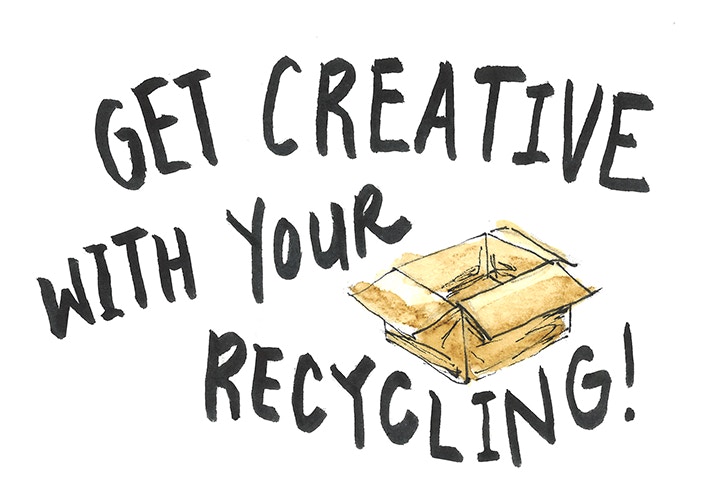 Our delivery packaging is now 100% recyclable and environmentally friendly! But we know that your creativity goes beyond the canvas. From bespoke photoframes to kids activities, here are some fun and inventive ideas to get creative with your packaging. Make sure you share your creations on social media and #cassart.
Create your own photoframe
---
From photos of loved ones to your favourite artworks, use your cardboard boxes to create your own bespoke photoframe. All you need is scissors, sticky tape and a spot of acrylic paint.
Turn it into a table easel
---
Whether you're creating your latest masterpiece or experimenting with artistic styles, excess cardboard is a great material for creating a DIY easel. Simply cut the cardboard into two large rectangles, and attach them together at an angle.
Create a palette for paint mixing
---
From experimenting with different colours and tones to mixing mediums into your paint, sections of cardboard can be used as additional palettes for acrylics and oils.
Design your own pinboard
---
Cut out the side of your cardboard box and cover it with some funky fabric. Stick on your favourite photos, to-do lists and inspirational quotes to make your sure on your A-game every day.
Build a car
---
It's like cardboard boxes were invented just for this! Perfect for entertaining kids on rainy days indoors. Simply cut out an entire side of your cardboard box (for the roof), six holes on the remaining sides (for the windows) and finally attach four circles (for the wheels). Bring your cardboard car to life by adding some colour using pens, paint or paper cut-outs.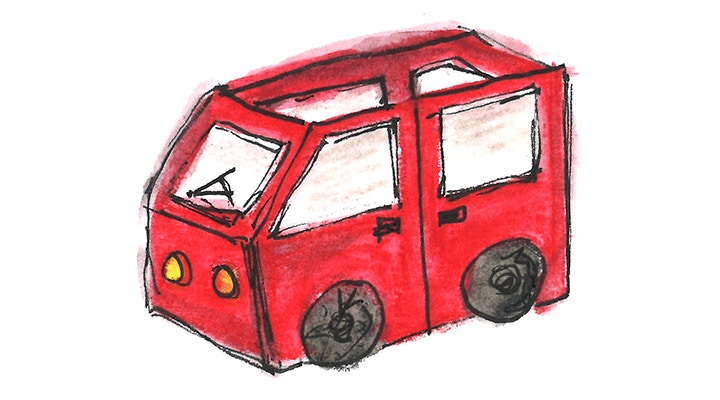 Flatten out the box and draw a race track
---
Encourage the little ones to create their very own Grand Prix racing course by opening up the cardboard box and drawing a track across it. You can even add some trees, farm animals, people and train tracks.
Create a paintbrush holder
---
Use your smaller carboard boxes to keep your paintbrushes organised and upright. It's also a great solution for avoiding paint stains on work surfaces.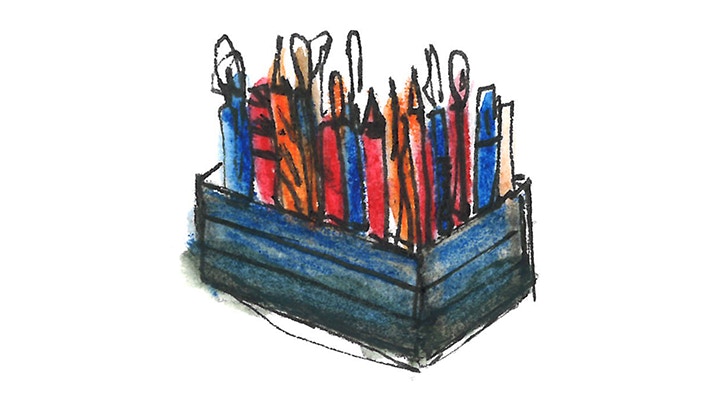 Create your own set of shadow puppets
---
Spark imagination in young minds by creating a set of shadow puppets. Start by cutting out a few recognisable shapes (think people, animals and spaceships) and attach them to some sturdy rods with some sticky tape. Wooden spoons are great for this (just make sure you put them back afterwards!)
Feeling inspired?
---
Share your creations with us on social media, make sure to #cassart