Posted by Cass Art on 3rd Jul 2020
Judith Selcuk is an award winning professional freelance illustrator and artist based in Hampton near Evesham in Worcestershire. As artist and demonstrator and can be seen all over the country at art fairs, major art stores and events and trade shows. We sat down with Judith to speak about her work, the materials she uses and what inspires her practice.
Hi Judith, firstly thanks so much for taking the time to speak to us. Could you tell us a little bit about your journey as an artist?
Thank you very much for having me! I have always had art in my life even as a small child. On leaving school I attended art college and from there went to Falmouth School of Art as it was known then and qualified in Graphic Design. A young family and the usual strains of every day life took me away from art for many years and it was only when moving to a new house and I discovered a beautiful wooden box of Derwent watercolour pencils that my current journey began, that was twelve years ago and I have never looked back. I now teach and hold workshops and demonstrate all over the UK specialising foremost in coloured pencil, have been fortunate to have published books in the USA and am an Ambassador for Derwent, I am living my art dream.
One thing I've been fascinated with your work is your amazing ability to portray light. How do you encapsulate this?
I am a believer in light and dark and am quite fascinated by light, my last piece of the orchids was created with light in mind and is entitled the Illumination of Innocence. Without light there can be no dark and I like to push the contrast in my art and ensure I have a full range of values to make the highlights really 'pop' and unless you have the darkest of darks you just cannot achieve that luminance.
It's clear that when looking at your work that you're inspired by nature. How do you choose what you wish to draw and what is it that attracts you to the subjects you choose?
I do love nature and I love natural objects and the natural world around me. I take time out of everyday life to refill my creative reserves or 'pools', this is sometimes on an Artist in Residency somewhere remote, visiting areas of outstanding beauty or the seaside and beaches which I where I am pulled to most, but it is always nature based. I keep a collection of reference images, like a 'bank' of desired images that I want to draw or paint one day that will always inspire me and that way I never have to worry about 'artists block'. It is something I recommend all my students to do and to keep a journal of ideas and inspiration, a recipe book of creative thinking and inspiration.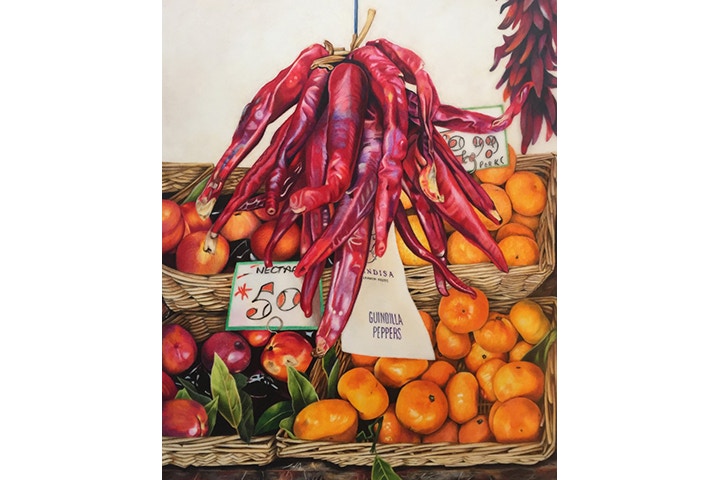 If we are to venture into your creative environment what materials are we likely to find?
My studio is an Aladdin's Cave as I have so many creative ideas and the best intentions to start them but not always the time. I mostly have all things related to coloured pencil with every known invention, contraption and pencil paraphernalia related but also I like to paint so you will find watercolour, inktense, acrylicsand my absolute favourites at the moment which is the new Derwent Graphitint which has become one of my obsessions.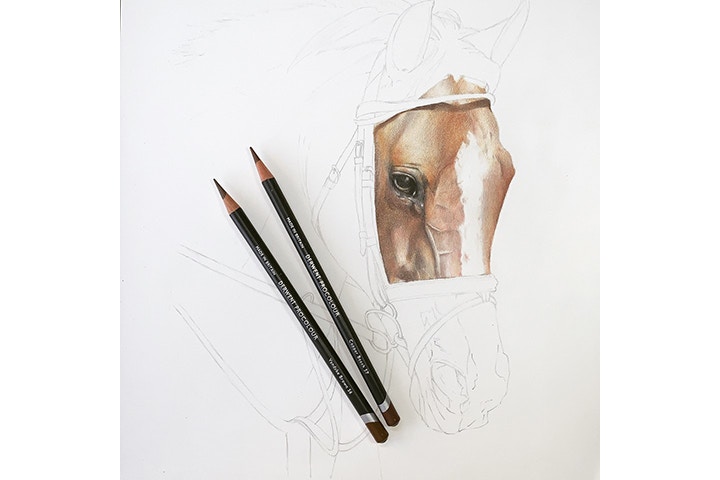 What is it about Derwent Procolour that you love?
As a commercial artist one of the things that is incredibly important to me is the ability to reproduce my art easily. Procolour scans true to life without scanner glare which can be incredibly tricky with coloured pencil, I have to make no colour adjustments and the whole process is so much simpler. The other big positives for me are the low dust formulation as I am quite heavy handed and tend to be a 'lazy' artist and lean on things and with coloured pencil that can smudge and smear the pigment, Procolour doesn't do that which is great for me! The other is the colours and blendability. They are just so yummy to use.
We're asking a lot of artists this question but the answers have been of such a variety I think it's important. How have the last few months in lockdown been for you from a creative perspective?
The last few months have been some of the strangest few months of my life, they have really put me to the test in the respect that it has made me address my business side so many times and rebuild it from the ground up in order to survive as an artist. Art is the first thing to go and the need to diversify was instant. I took my lessons online and a new journey began and has led to me teaching in places in the world I would never imagine, however what I have found is that I decided to educate myself again and enrolled myself on online courses and art events and it has been the best thing that I could have done as it has been good for the creative soul and kept me sane!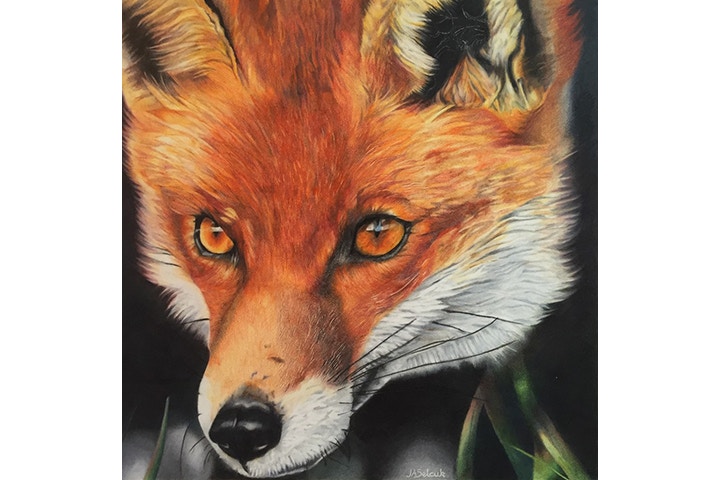 Do you have any advice for anyone who may be struggling to pick up a pencil?
Often the initially aspect of not knowing where to start can be the thing which stops people from getting going. I do! Never start on the front page of a sketchbook or pad, it is purely psychological but the pressure to get that first page perfect is crippling so start further in. Your paper is just as important as your pencils and if you use lower quality paper you will always be disappointed with the results you achieve so invest just as much in your paper as your pencils. Use your pencils sharp and in light layers to build up depth and vibrancy and take your time, there is no rush to create.
See more of Judith's work here.
---
Shop online for everything you'll need. Don't forget to hashtag #cassart on social media to show us your creations.