Posted by Cass Art on 2nd Aug 2018
THE CASS PAD COMPETITION 2017 IS NOW CLOSED
Thank you to everyone that submitted their design. We will be announcing the winner in May 2017.
Best of luck.
---
WANT TO BECOME PART OF THE CASS ART COLLECTION?
---
We're giving one lucky winner the opportunity to be featured on the front cover of one of our award-winning pad ranges. An exclusive print run of your custom design will be available to buy online and in-store at Cass Art alongside our range of painting, drawing and graphic pads.
The winner will be selected from a shortlist by CEO & Founder of Cass Art, Mark Cass, Head of Design at Cass Art, Naj Ellwood and award-winning designer Angus Hyland, Creative Director at Cass Art and Partner at Pentagram, who leads the design of the Cass Art Collection of products.
PRIZES
---
1st Prize: Your Design Featured in Print

+ £250 Cass Art Vouchers
2nd Prize: £150 Cass Art Vouchers
3rd Prize: £100 Cass Art Vouchers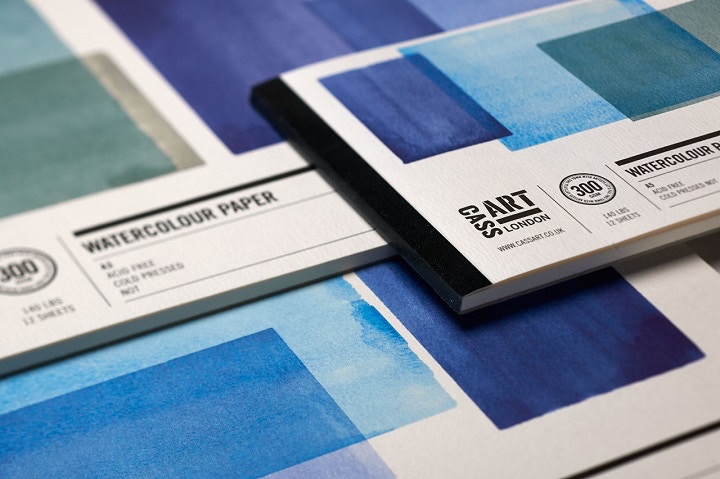 HOW TO ENTER
---
To submit your work to the competition, follow our step-by-step submissions guide.
1) Create Your Artwork
You can create your artwork using any medium. This includes paint, charcoal, pastels, pencils, pen and ink, watercolour, oil, acrylic or even mixed media – no medium is off limits.
Work directly onto our Pad Template or create your design separately, ensuring that your work stays within the boundaries of our grid (203mm width by 206mm height). Only one design per artist may be entered into the competition.
Download our pad template here.
2) Save Your Artwork
When your artwork is finished, transfer it into a digital format, either via photography, digital design software (such as Adobe InDesign or Photoshop), or by scanning your design. The file needs to be a maximum of 3MB and saved as either a JPEG, PNG or PDF. Please ensure you artwork meets the criteria in the Eligibility and Submissions section below before submitting.
The maximum artwork size is 203mm x 206mm. If your artwork is smaller, please position your design in the specified front cover size, to give us an idea of how this would be positioned on the pad.
We have put together a few examples below.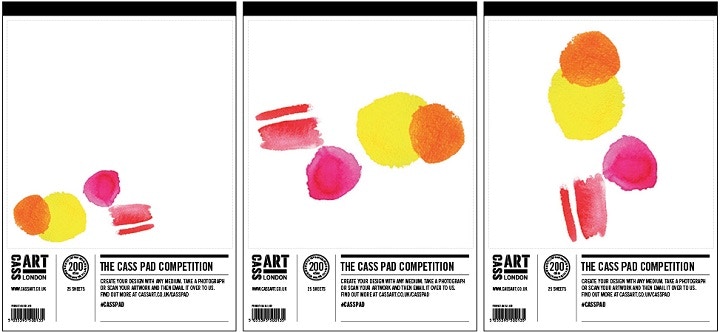 3) Enter Your Details into the Submission Form
Please ensure your artwork is ready to send before completing or submitting the form. You will need your contact details ready, such as a telephone number and email address. This is so we can contact you if you are shortlisted. Once completed, press the SUBMIT button at the end.
4) Send Us Your Design
Email your artwork to casspad@cassart.co.uk with you first and last name. Please quote 'Cass Pad Competition 2017 Entry' within the subject line. This will be paired with your submission form and completes your application.
Please note, you will need to complete both the submission form and email your artwork in order to be eligible for the competition.
Submissions can be made between Monday 20th February and Sunday 2nd April 2017. Entries close at 23:59 on Sunday 2nd April 2017.
Each week, 10 shortlisted designs will be selected by our judging panel and added to the final shortlist. The final shortlist will be announced 2 weeks after the competition closes, with the winner announced one month after the closing date.
The winner will be emailed directly confirming their prize and announced on our social media channels.
---
We've put together the ultimate guide to submitting your design. Please read through our submissions guide below, where we provide more detail for your application.

TOP TIPS
---
Consider the type of pad you would like your work to feature on.
The judges are looking for a stunning visual, but also a design which suits our brand and best reflects the characteristics of our paper.
Are you a watercolourist? Why not design a front cover for the Cass Art Hot Pressed Pad? Is mixed media more your thing? Design the cover of our versatile Heavyweight Cartridge Paper range.
Look at how your design will fit alongside the Cass Art Paper Range. Our iconic range features mark making with a variety of different materials, pushing their textures and diversity. How will you make your paper stand out above the rest?

WHAT YOU NEED TO KNOW
---
ELIGIBILITY AND SUBMISSIONS
This exhibition is open to UK residents of all ages. Artists under the age of 18 years must get permission from their parent or guardian before completing the submission form.
Artists may submit one piece of work each.
All artworks supplied must be in a digital format (JPEG, PNG or PDF).
All images must be no larger than 3MB when submitting your work.
All artworks must fit a grid of 203mm width by 206mm height.
Image file names must include your first and last name, ie: john_smith
The image file must be saved so it opens in the correct orientation.

If shortlisted, you will be required to send a hi-res file for the final round of judging. Please consider this when capturing your work in the conception stages. The minimum that will be accepted is 300dpi.
Two-dimensional works in any medium will be considered. Three-dimensional work in any medium are also eligible, however this must be supplied as a photograph or image, which can be translated onto the two-dimensional pad. Moving image will not be accepted.
The work must have been completed in the last two years. Works made prior to 2015 will not be accepted.
Artists submitting works must hold the intellectual property rights to the work and must have obtained any third party consents required for the use of third party owned material contained in the works.
There is no submission fee.
Applications with information missing will not be valid. No postal applications will be considered. (Please do not email Cass Art asking how to convert your images).
IMPORTANT DATES AT A GLANCE*
Artists may submit works from Monday 20 February – Sunday 2 April 2017 inclusive.
Artists will receive an automated acceptance notification when their submission has been accepted. Please contact casspad@cassart.co.uk if you have not received an email one week after your submission date and a member of the team will get back to you.
If your design has been shortlisted, you will be asked to provide a hi-res image of your work before 17 April 2017 via email.
Successful applicants, who have been shortlisted and submitted to the final selection, will be contacted before 1 May 2017. If you have not been contacted, please assume that you have been unsuccessful.
The winner will be announced via the Cass Art social media channels and via a direct confirmation email to the winner.
We kindly ask that you do not contact Cass Art for updates either online or in-store, as all artists will be contacted via the contact details if necessary.
*Dates and times are subject to slight change, successful artists will be notified of any changes to the schedule.
TERMS AND CONDITIONS
For full terms and conditions regarding the competition, please click here.
CONTACT
Having trouble uploading your design? Please email casspad@cassart.co.uk and a member of the team will get back to you.
Alternatively, our Customer Care Team will be happy to answer any questions regarding the submission of your design. Please call 020 7619 2601 between 9:30am and 5:30pm, Monday - Friday to speak to a member of the team.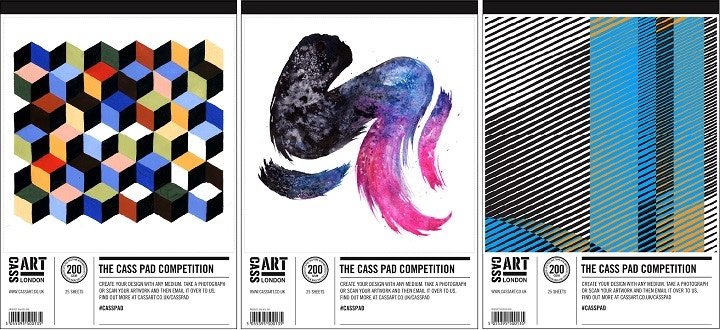 FEELING INSPIRED?
Thank you in advance for your application and we wish you the best of luck!