Posted by Cass Art on 24th Mar 2021
Keeping everyone entertained at home can be tricky at the best of times, but with the summer holidays just around the corner sometimes you need a little helping hand! We've collated some of our favourite creative activities to make things as easy as possible and provide a spark of inspiration to young artistic minds.
The Cass Art Activity Bucket: 5 ideas for keeping the kids creative
---
Colourful sailing ships, creative bookmarks and lively aquariums – just some of the easy How-Tos you and the kids can enjoy with our Cass Art Craft Activity Bucket. From tissue paper to multi-coloured card, stickers to pipe cleaners, delve into our craft bucket and discover everything you need to get crafting.
---
---
Colour in Your Own Rainbow
Downloadable Colouring Sheets
---

Windows up and down the country are being adored in red and yellow and green and blue!
At Cass Art we've been struck by the rainbows popping up in windows everywhere, and we've been inspired to draw our own rainbow too! We just need some creative help to add a splash of colour. So, find the downloadable PDF below, and my your own Make Art ray of hope!
Stick the sheet up it up in your window, or download the card and pop it in the post to bring a loved one a smile.
---
---
Let's Make Some Great Art with Marion Deuchars
Downloadable Activity Sheets
---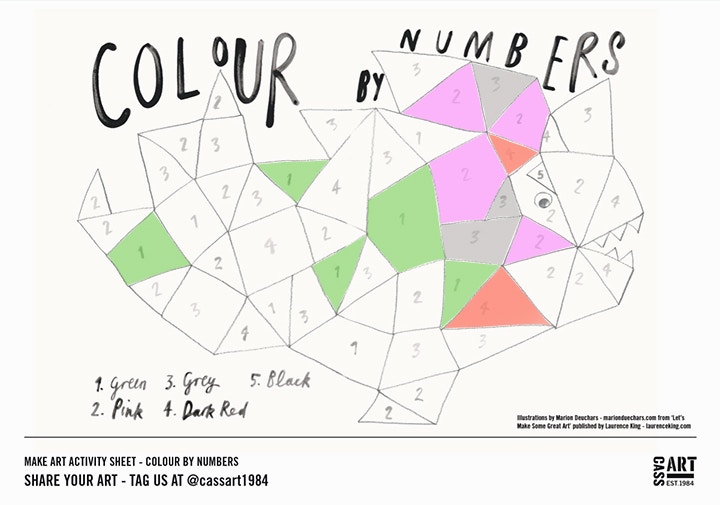 Bring artist Marion Deuchars' wonderful book Let's Make Some Great Art to life with our activity sheets. Simply click on the link below to download the sheet and print them off. Each activity comes with an easy prompt so all you need is some coloured pencils, pens or paint and a little imagination!
---
---
Draw with the Whole Family
With Megan Snyders from DRAW Brighton
---
Megan Snyders from DRAW Brighton takes us through different drawing activities suitable for the whole family, including drawing at your window, sensory drawings and family portraits.
---
---
Watch Art With Anna
Online Tutorials with Artist and Tutor Anna Durham
---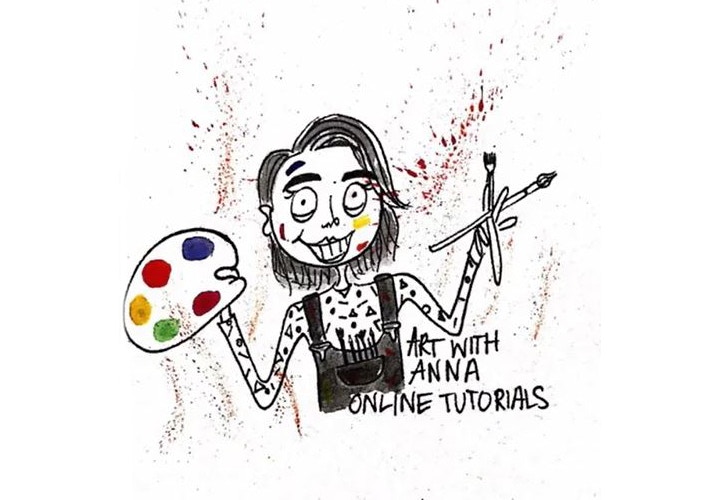 Art with Anna will take you through different creative techniques for little and big hands alike! Anna usually runs her energetic workshops in our Cass Art Islington Flagship store. Join her digitally for her fun video tutorials and get creating today.
---
Feeling Inspired?
Make sure to share your rainbow creations with us on social media! Tag @cassart1984 and #cassart to share your creation with our community.