Posted by Cass Art on 20th Mar 2021
This year our Easter celebrations are going to be slightly different. Egg hunts will be in our homes and gardens, family gatherings will be smaller and bank holiday trips saved for another time. At Cass Art we're here to help make this weekend a fun and creative experience for all the family. From colourful Easter Cards, Pop Artist inspired activity sheets and egg decorating there's plenty to get stuck into whatever your age!
---
Pop Art Inspired Easter Activites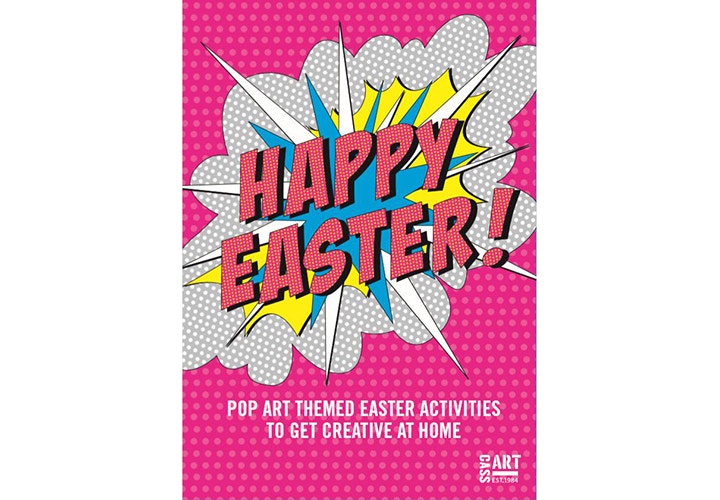 From Roy Lichtenstein to Andy Warhol we've got a bumper pack of Easter activities for the little ones this weekend. Either trace out the design or print them off to colour in all you need are some coloured pencils, pens and a bit of imagination!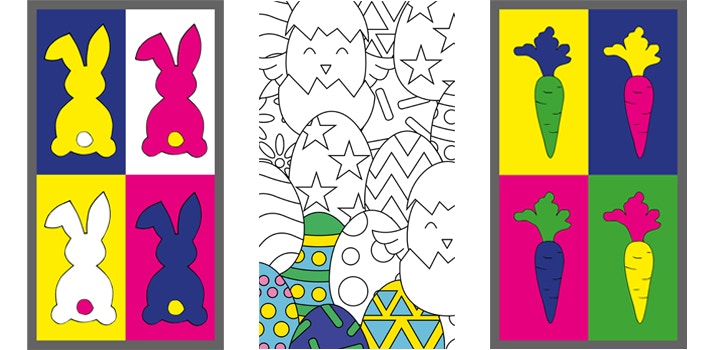 ---
Create your own Easter egg bunting
---

Create your own colourful Easter egg bunting! All you need is some card, string and coloured pencils. You can print off our handy template to colour in or design your own patterns.
---
Create a bright watercolour Easter chick card
---
You'll need:
Watercolour paint
Card
Watercolour Brush
Tom Bow Brush Pen
Staedtler fine liner
---
Patterned dye Eggs with Stickers
---
You'll need
Hard-boiled eggs
Small stickers
Egg dye
Get started
Put the stickers on the eggs. They can be anything from circles to stars or heart shapes. Be careful to totally press down all the corners.
Dye the eggs in your egg dye. Egg dye is best made by leaving in a bowl of water, vinegar and food colouring for 10 minutes. Leave the eggs to dry thoroughly for around five minutes. Take off the stickers. You can use your fingers to rub off any excess.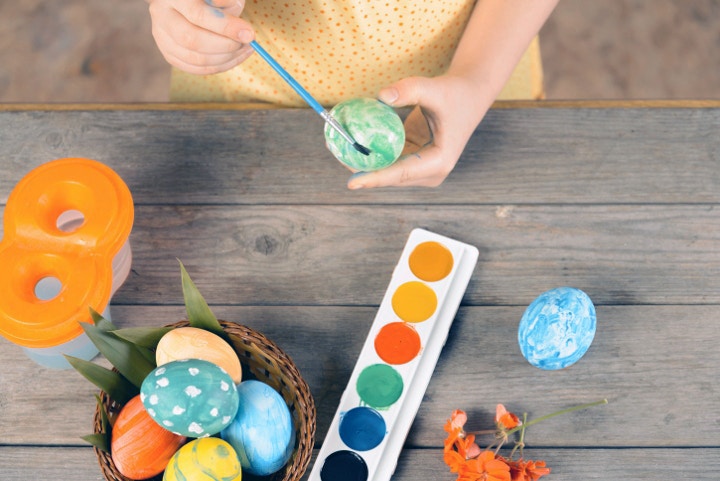 ---
Create Your Own Mug
---
The Cass Art Create Your Own Mug is a white cermaic mug that you can decorate in any way you like! It's perfect to keep the kids busy, or acts as a brilliant present for a friend or family member. The possibilities for inside jokes are endless...
Using the six coloured markers that come with the mug, simply draw or write on the mug with whichever words or pictures come to mind.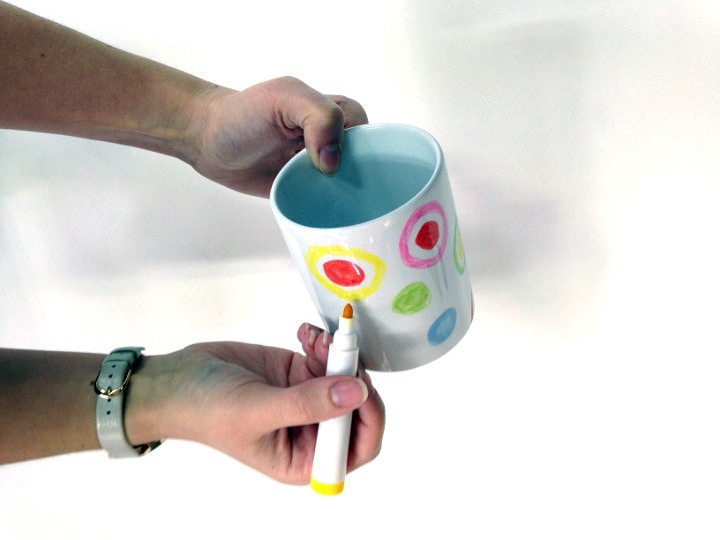 Leave the design to dry for one minute and it'll become permanent. Be careful not to touch the ink before the minute is over else you might smudge your work.
The pens are easy to control, so the set is a fantastic gift for any child aged three and above.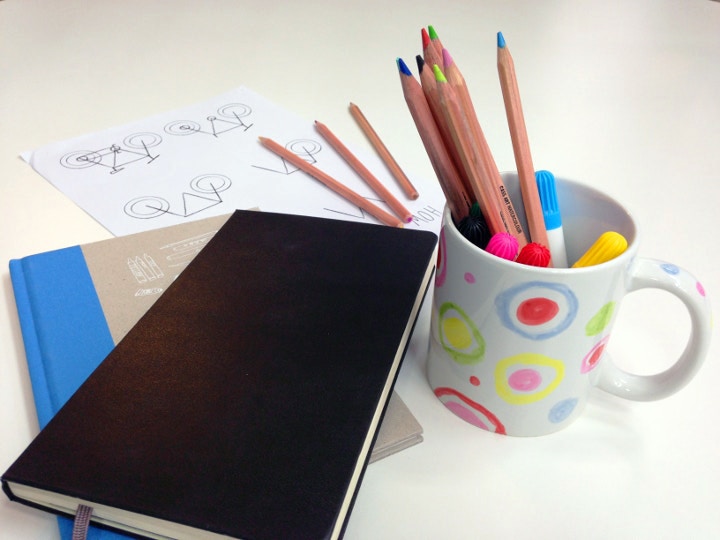 Give the gift of creativity this Easter with the Create Your Own Mug. And let's face it, a good cup of tea is the perfect addition to some chocolate egg - but a personalised cup of tea is another level of Easter joy.
---
Spring Chicken and Bunny Pom Pom Creatures!
---
You'll need
Two mini-pom-poms per soft toy
Hot glue
Craft felt
Embroidery floss
Wheatgrass (which you can get from most florists)
Get started
Put the bigger pom-pom as the body and the smaller one for the head. Cut out small black and white circles from the felt for the eyes, pink petal shapes for the bunny's ears and oval shapes for the nose and beak.
Separate 1in (25.4mm) of embroidery floss into lengths and knot at the centre for bunny whiskers. Stick everything together with warm glue. Finally, rest the finished figures in a wheatgrass-filled box to add an optional finishing touch.
---