Posted by Cass Art on 29th Mar 2021
Faber-Castell, founded in 1761, is one of the world's oldest manufacturers of drawing materials. Their high quality pencils, pens and drawing accessories are the favoured choice of many famous artists, illustrators, fashion designers and architects across the world. They've even earned praise from Vincent Van Gogh!
Their history began when Caspar Faber started producing pencils in a small village in Germany and over the next two centuries the company grew to become the leading manufacturer of one of the world`s most sought after art tools - the pencil.
To celebrate World Pencil Day, we've taken a moment to reflect on the iconic brand's incredible history and explore what makes Faber-Castell the go-to drawing tool for artists across the world.
The Production: Behind the Scenes at the Faber-Castell Factory
---
With their headquarters in Stein in Germany, Faber-Castell operates 14 factories across the world and manufacture over 2 billion pencils in more than 120 different colours every year. From the creation of the graphite leads to the encasing of the colour cores, the journey of the creation of a pencil is a fascinating one and lucky for us, Faber-Castell have taken us behind the scenes of their factory to show us some of the impressive moments.
The Faber-Castell Mission, Vision and Values
---
From excellent drawing materials to sustainable practices, it's easy to see why the Faber-Castell brand has gone from strength to strength since their beginnings in 1761. We explore the brand's mission, vision and values to find out what makes them so successful.
Mission - Faber-Castell motivate people to bring their ideas into reality and express themselves by delivering inspiring drawing products.
Vision - Since Lothar von Faber (pictured) stated in 1869: "If a person wants to accomplish something, he must unleash his innate creative potential" Faber-Castell have been bringing together inspiring humans from all over the world and joining spaces where creativity and expression can flourish.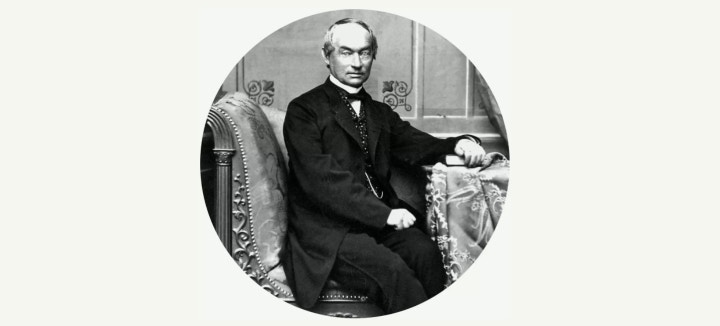 Values - Faber-Castell live a tradition of passionately believing in what they do. Constantly striving towards the new and better, they wish to unleash everyone's creative potential. With diversity as a key characteristic in their teams, they act sustainably and continuously search for the best environmentally and socially friendly solutions to preserve our planet. Click here to read more on Faber-Castell's approach to sustainable practices.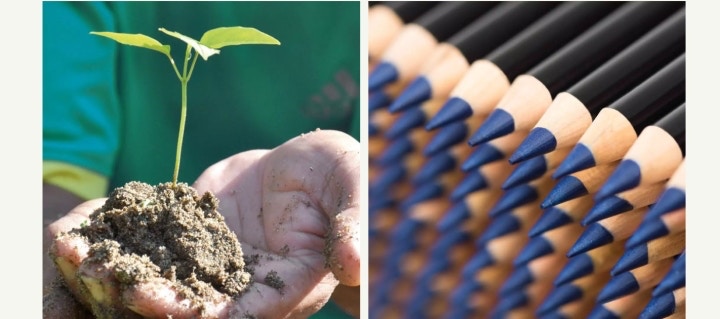 World class drawing materials: From Pencils to Pens
---
Faber-Castell are renowned worldwide for their extensive selection of high quality drawing materials - from the iconic Graphite Castell 9000 Pencils to the innovative Polychromos Pencils Colour Pencils. We take a look at some of their most popular ranges and find out why their iconic drawing tools have stood the test of time.
Faber-Castell Graphite 9000 Pencils
The Castell 9000 - a genuinely classic pencil - was launched by Count Alexander von Faber-Castell in 1905. Its quality and finely graduated degrees of hardness have made it a firm favourite with artists and illustrators. Its lead is fully bonded with the wood surround and is therefore particularly break-resistant. Available in 16 different degrees of hardness, it's the ideal pencil for all technical and artistic applications.
Faber-Castell Polychromos Colour Pencils
The iconic Polychromos artists' pencils are valued internationally by professionals and semi-professionals. A unique tool in the world of sketching, they are oil based as opposed to being wax based like other pencils, allowing them to blend with solvents, like turpentine or white spirit in a similar way to how you would blend oil paints. They offer a soft lively colour and are water resistant, with artists across the world using them because of the high grade pigments and lightfastness - which means they'll last for years. The leads are SV bonded which means they're hardy pencils which can survive transit and are sturdier than your average colouring pencil.
Watch the video to see Artist Don Colley explaining to Faber-Castell why he prefers Polychromos Pencils:
Faber-Castell Albrecht Durer Watercolour Pencils
These popular watercolour pencils provide artists with great versatility of expression when drawing, shading and painting in watercolours. Available in 120 colours, each pencil contains the highest quality pigments for unsurpassed lightfastness. Depending on the paper being used, the pigments can be completely dissolved, and will then behave in the same way as classic watercolour paints.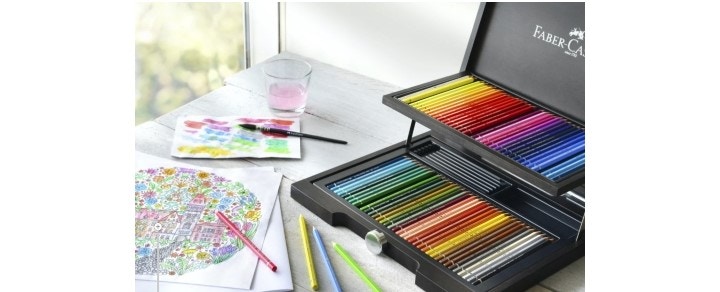 Faber-Castell Pitt Artist Pen
Faber-Castell has combined all the advantages of artist's inks with the benefits of a modern, easy-to-use pen - the Pitt Artist Pen. The pigmented and very lightfast drawing ink is ideal for sketches, drawings, layouts, fashion design and illustration. Available in different shades and colours, plus a variety of different nibs (chisel, brush, round point to name a few), the high-quality and durable pen allows you to create narrow or broad marks with ease, whether you're doing some spontaneous sketching or creating accurate technical drawings.
We're transfixed by this video of artist Chan Hwee Chong creating the iconic artwork 'Girl with the Pearl Earring' using Faber-Castell Artist Pitt Pens:
The History: A Unique Family Story
---
Looking at the mesmerising scenes of the Faber-Castell production plant today, it's possible to forget that the 250-year journey to global success has been a long one and that it all started with cabinet maker Caspar-Faber in 1761. We look back at this eventful history spanning over two centuries and how the Faber family name has stayed in the company for over 8 generations. We can even note some parallels to Cass Art's own Family History.
The Faber-Castell Family Timeline
1761
Caspar Faber starts making the first pencils in a small workshop in the German village of Stein. Caspar's son Anton Wilhelm acquires a plot of land on the edge of Stein and expands the pencil workshop into a modern manufactory.
1840-1856
Lothar von Faber, Caspar's great grandson, lends his name to the pencils, with the company now called A. W. Faber. He set standard lengths, diameters and grades of lead hardness, and under his management, the factory develops into a company with international standing. Lothar opens branches in New York, London and Paris and in 1856, acquires the rights to a graphite mine in Siberia, giving him a distinct commercial advantage.
1867-1875
Napoleon makes Lothar von Faber a chevalier of the Legion d'Honneur and in 1870 A.W. Faber is officially entered into the US Register of companies. Lothar opens branches in Vienna and St Petersburg.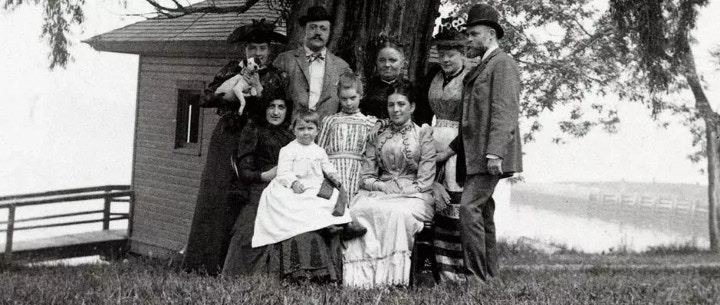 1898-1905
Lothar Von Faber's granddaughter Ottilie marries Count Alexander zu Castell-Rüdenhausen, who takes on the business. Lothar stipulated that the name "Faber" must be retained, and thus the new family name becomes Count and Countess von Faber-Castell. This gives rise to the new Faber-Castell brand and the iconic crest that is seen on the brand packaging to this day.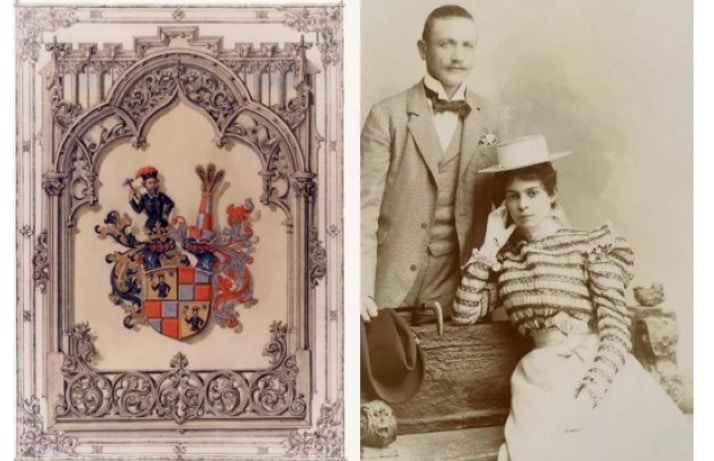 1925-1949
Count Alexander builds a new production facility at Stein, Germany, which is where Faber-Castell's pencils are made to this day. In 1928 Count Roland von Faber-Castell inherits the company and in 1949 they start manufacturing ballpoint pens.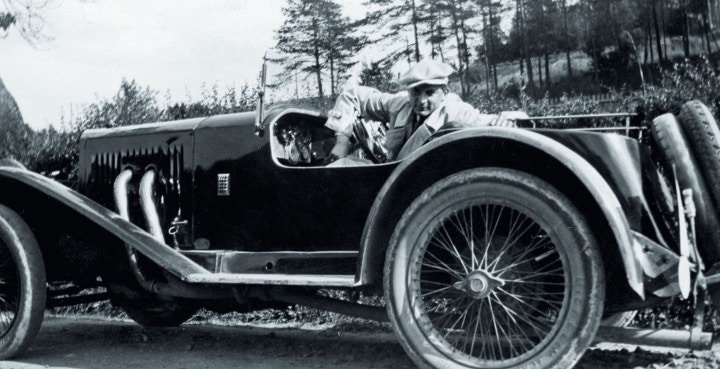 1967
Count Roland buys back a major share in Brazil's Lapis Johann Faber S.A, which had been confiscated during WWII, making it the largest pencil factory in the world.
1978-2016
In 1978 Count Anton Wolfgang von Faber-Castell (pictured below) takes over the company. In the same year, he extends the portfolio by producing wood-cased cosmetic pencils for firms selling under their own labels. In the three decades that followed, the Faber-Castell Group continued its role as a global player with roots in Germany. In 2008, he received the 'Eco Manager of the Year' award from WWF.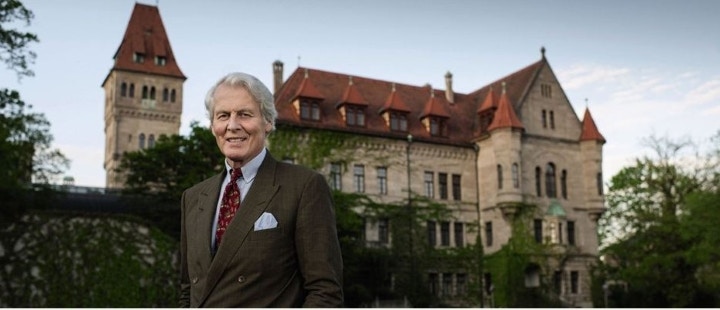 2019 – present
The Faber-Castell company employs 7500 people globally, under the leadership of eighth generation Count Charles von Faber-Castell. Pictured below (from left) are Countesses Victoria and Katharina von Faber-Castell, Count Charles von Faber-Castell and Countess Sarah von Faber-Castell.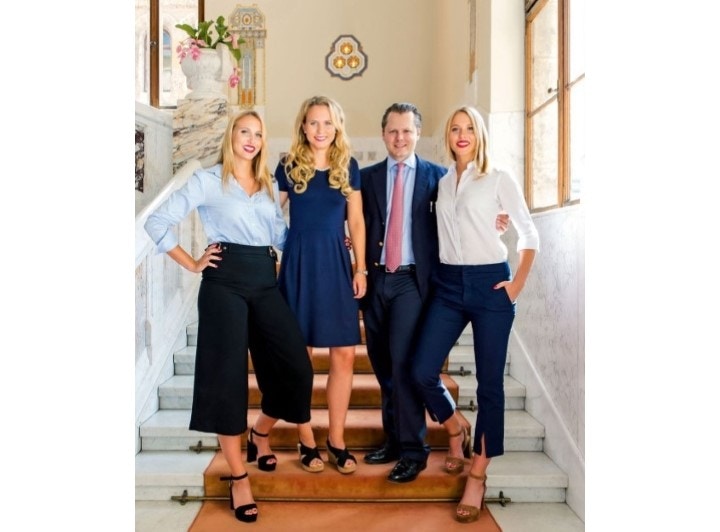 Today, Faber-Castell are world leaders in pencils, pens and drawing accessories, with headquarters remaining in Stein in Germany. One of the oldest industrial companies in the world, their brand story is an iconic one, and fans can visit their Museum to have the full 'Faber-Castell Experience'.
Feeling inspired?
---
Read about Faber-Castell's innovative approach to sustainable practices
Explore Faber-Castell's video tutorial videos