Posted by Cass Art on 11th Nov 2019
Cass Art and the Cass Sculpture Foundation are offering you the unique opportunity to win an original drawing by sculptor Gary Webb.
Gary Webb graduated from Goldsmiths in 1997 and has since been making abstract sculpture out of industrial materials. Much of his work plays with strong, vibrant and often acidic colours and abstract ideas of form, shape and material. His sculptures are highly finished, glossy interpretations of a balance between material and idea. He has exhibited widely both internationally and across the UK, at spaces like the Whitechapel Art Gallery, the Royal Academy of Arts and the Musee d'art Contemporain de Rochechouart in France.
Enter the competition here and read on for more information on this fantastic prize.
His sculpture Dreamy Bathroom has been on show at the Cass Sculpture Foundation in Goodwood since it was commissioned in 2014. Whimsical, brightly coloured and referencing a variety of different objects, the sculpture remains enigmatic yet playful, with nods towards Pop Art and Modernism. The main sculpture is made from Aluminium, Bronze, Automative Grade Paint and Lacquer.
THE COMPETITION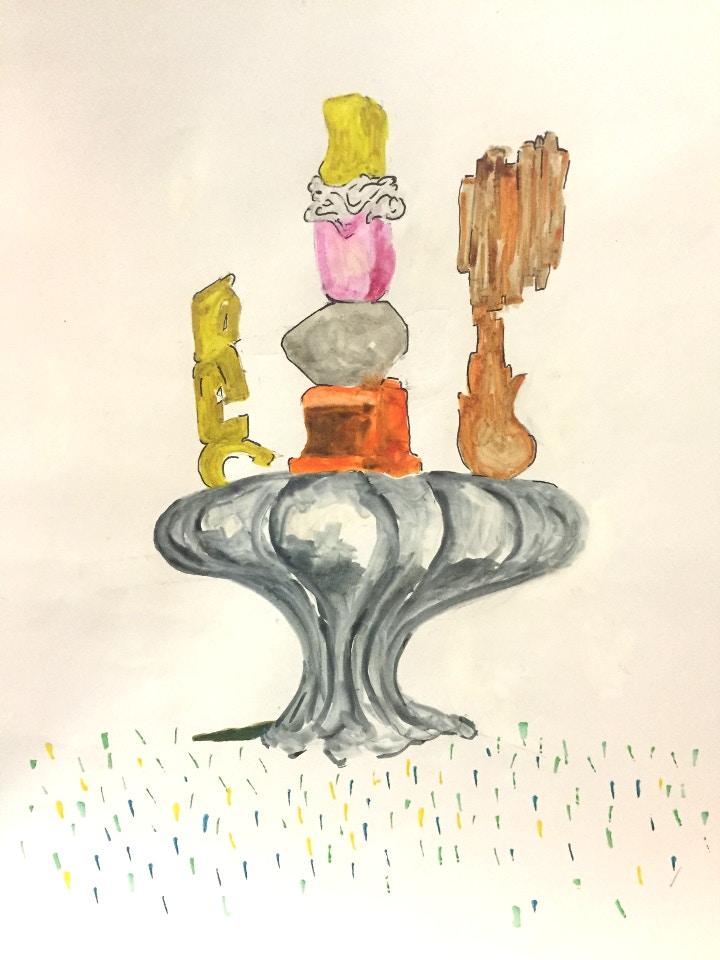 The exciting news is that the original drawing of Dreamy Bathroom (pictured above) could soon be yours! All you need to do is enter your details into the Cass Art competition page here.
The winner will also receive £500 of vouchers to spend at Cass Art.
The Drawing is A4 sized and would be a fantastic addition or wonderful start to anyone's art collection.
For the chance to win, enter on our competition page. Entries close on 31st October 2015.
FAMILY TIES
The Cass Family has been supporting artists for generations. Paul Cassirer was an influential art dealer in the 1920s who promoted Impressionism in Germany, buying artwork by Van Gogh and Cézanne at the early stages of their careers.
Cassirer's great nephew, Wilfred Cass, set up the Cass Sculpture Foundation in 1992, a British charity devoted to commissioning large-scale sculpture. The most prolific commissioner of sculpture in the UK, it has helped to create over 500 sculptures in its 23 year history. Wilfred's son Mark Cass is a trustee of the Foundation and also CEO & Founder of Cass Art, the UK's leading art supplies retailer.
Both Cass Art and the Cass Sculpture Foundation have come together to offer someone the unique opportunity to own an original drawing by artist Gary Webb.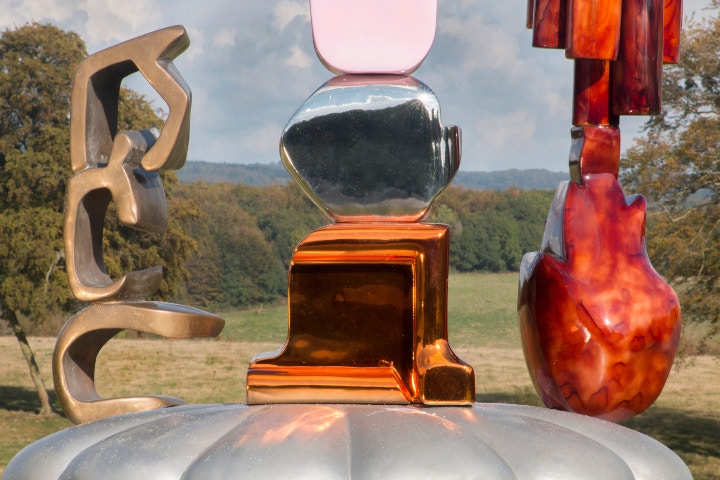 Feeling inspired?
Enter here before 31st October for your chance to win the Dreamy Bathroom drawing and £500 of Cass Art vouchers.
Share the link www.cassart.co.uk/dreamybathroom to give others the opportunity to own the drawing.
Visit the Cass Sculpture Foundation website to find out more about Gary Webb's sculpture here.