Posted by Cass Art on 30th Aug 2021
We spoke to Penny Harris from Parker Harris who gave her expert advice on how to make the most out of art opportunities in the current climate. Something possibly more poignant now than ever before.
For many artists, open calls are an opportunity to give themselves a prompt, a structure, a set of boundaries and a deadline when working in the studio, but also to get new exposure, connections, and potential prizes if their work get selected. Parker Harris have been working in the contemporary visual arts for over 30 years and see artists use open submission opportunities to develop their careers successfully every day. Open calls such as the Sunday Times Watercolour Competition, the ING Discerning Eye, and many others provide critical exhibiting opportunities for artists, enabling them to widen their audiences and increase their profiles through association with an established project.
Yet, often you hear artists say that entering art competitions is a lottery, that luck is the decider… That may be true if you're not approaching open calls with a game plan. But if you follow the five steps below, we guarantee you'll be maximising your chances for success! So, without further ado, here are Parker Harris' 5 top tips to make the most out of your applications: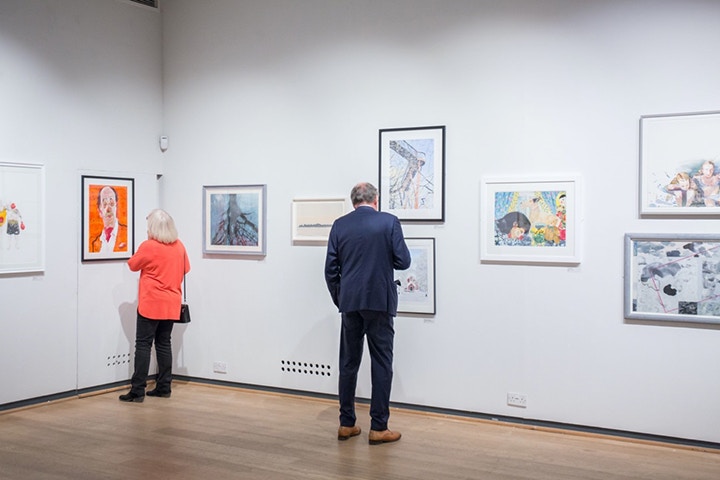 Plan ahead
Finding opportunities in the first place is a task in itself. It's all about researching thoroughly and weighing up whether the opportunity is right for you.
Our first piece of advice is to give yourself the best possible chance of success. On a very basic level, this means making sure that you will have time to create the best work you can. We believe in planning out activities over a year to ensure that you are clear of deadlines and that they are realistic for you to achieve. There is little point in going in for an open prize if the deadline is in the middle of a heavy period of work for you. It is better to apply for less opportunities but to do it really well than to scattergun and apply for everything.
To find opportunities, there are some fantastic listing sites such as a-n, Art Quest, Art jobs and Arts Thread, as well as our own opportunities site ArtOpps. We suggest you subscribe to their newsletters and monitor what is upcoming. Within your professional practice as an artist, you should be devoting a regular amount of time (ideally each week) to research and apply for opportunities. Unfortunately, there is no shortcut to success (trust us, we'd know about it by now!) and the more prepared you are, the more chances you will have.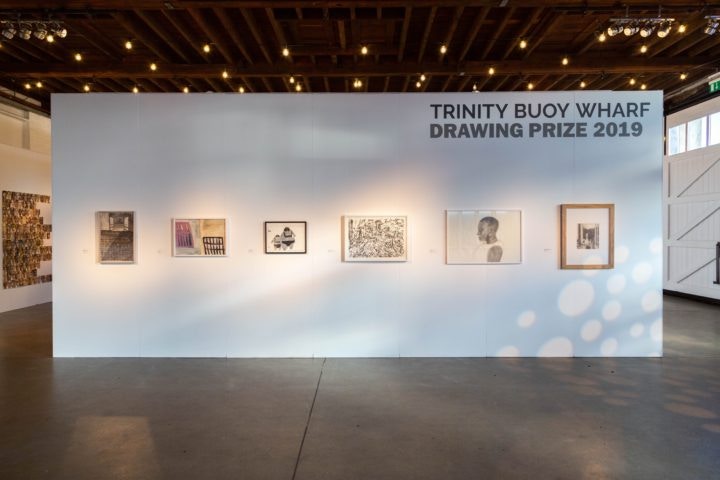 The Trinity Buoy Wharf Drawing Prize 2019
Do your research
Reading all the terms and conditions is critical when applying for anything. Many artists don't read the basic rules, and therefore make themselves ineligible from the outset. In those cases, applying is just a waste of money. This is an easy mistake to avoid: it will be time well spent to read everything properly! Understanding what you are applying for and calculating whether it is worth for you to apply is important and involves many factors. Here's what you should be asking yourself…
Who were the shortlisted artists and winners in previous years? Look at past exhibitions and the artists who have been selected.
What type of work is accepted? Consider scale and medium too, as exhibitions generally follow a format and you need to be mindful of this.
What are all the costs involved? This is not only the entry fee but any framing, travel, transport or storage that you may have to incur.
Who are the selectors? If you see that the panel is made up of abstract artists and your work is predominantly figurative, then your submission may not be of interest to them.
Keep in mind that entering juried prizes or awards enables your work to be seen by individuals in the art world that you may not have met otherwise. These respected artists, gallerists, curators and critics look at every piece of work entered, and if they see anything they really like, they will always ask the name of the artist. Little-known fact: a number of artists have been spotted through open submission processes… you might be too!
Put yourself in the selectors' shoes
When entering, you have to put yourself in the position of the people looking at your work. Selectors have to go through hundreds of images… so you'll want to make sure yours stands out for the right reasons.
Put your work in the best light (literally)! Take good quality images of your work. Luckily, the average phone is now capable of taking crisp pictures, so with the right lighting and angle, this shouldn't be too difficult.
If the application requires any supporting information, make sure that you have provided a description or statement in the clearest and most concise way possible. It is the thing that catches out 99% of artists when they suddenly develop a manner of writing that is alien to anyone reading it. Over the years, we've seen many a fabulous idea cast aside because of a poor, muddled description. Don't let that happen to yours. Just be clear. Practice on someone, read your proposal to them and ask them to tell you what you are proposing. If they don't know, then it is most likely that the selectors won't get it either.
Congratulations, you've been shortlisted! Now what?
If you are accepted for exhibition (well done!), the process has just begun. Now, you have to consider how you will make the most of being included. Being part of an open exhibition provides many opportunities that you need to maximise the value of. Here's what we advise you to do…
Mingle! Being shortlisted is a chance to increase your visibility and profile via a wider network provided by the exhibition. Don't be shy. Utilise events like the private view to meet fellow artists, but also collectors, curators, art consultants, etc.
Tell people about it. Make sure you use your social media channels to show people that you've been included. Don't wait for the exhibition to open to start posting about it: give your followers the date in advance so they can mark their calendars.
You should also use this exhibition as content for your regular newsletters and to introduce yourself to new contacts who you might want to work with in the future.
What if you're not selected this time around?
For this last part, we want you to keep in mind that failure and rejection are a part of every career – especially as an artist. For many creatives, this is an accepted state and a part of their day-to-day practice.
When used well, open competitions can be a valuable part of your portfolio activities. Whilst you can't guarantee 100% success, what you can do is rest in the knowledge that you did your best, invested and believed in your work, learned from the experience, and felt good about taking part.
ABOUT PARKER HARRIS
Penny Harris co-founded Parker Harris in 1990 with Emma Parker. Their partnership is now one of the leading visual arts consultancies in the UK - managing contemporary art prizes and exhibitions, mentoring artists, and curating visual arts projects across all disciplines. Their clients range from trusts and foundations, SMEs and multinationals to charities, arts organisations, and individual artists.
Parker Harris mentors artists through all aspects of their careers. To learn more about their professional development and online marketing coaching programs, you can email info@parkerharris.co.uk. You can also stay in touch with Parker Harris and discover more about art opportunities by following them on Instagram and subscribing to their newsletter through their website.
FEELING INSPIRED?
---
The Derwent Art Prize call for entries is now open! Enter by 4th January 2022.

Shop online for everything you'll need. Don't forget to hashtag #cassart on social media to show us your creations.