Posted by Cass Art on 21st Sep 2018
Inspiring artists all around the world to explore new themes and push the boundaries of their creativity, Inktober is back for its 9th annual challenge! Whether you have just discovered it or are a regular participant, we have put together a short guide to help you take part in this fun initiative.
WHAT IS INKTOBER?
It's a 31-day art challenge created by artist Jake Parker, with the aim of sharpening and developing the participant's drawing skills by creating one drawing a day for the entire month of October.
WHAT KIND OF MATERIALS CAN I USE?
Work with anything that makes your creative juices flow, from drawing inks to markers or watercolours! The spirit of the challenge is to simplify your options to see what you can create with a limited toolkit, so keep it minimalistic!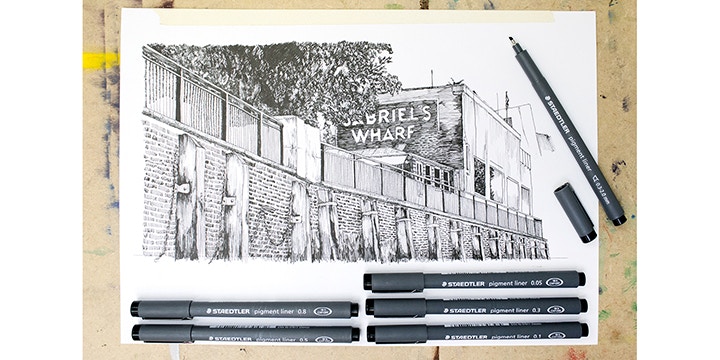 Artwork: @ailish_sullivan
WHAT DO I DRAW?
There is an official prompt list to help you get started, but you're free to follow your inspiration and draw anything you like! The aim of the game is to create one drawing a day for 31 days, whether it's something from the prompt list or your own idea.
HOW TO JOIN THE CHALLENGE
Make a drawing every day, from 1st October to 31st October.
Post your drawings daily on social media.

Use the hashtags #inktober and #inktober2018.
Optional: also use the hashtag #cassart to show us your artwork for a chance to be featured on our channels!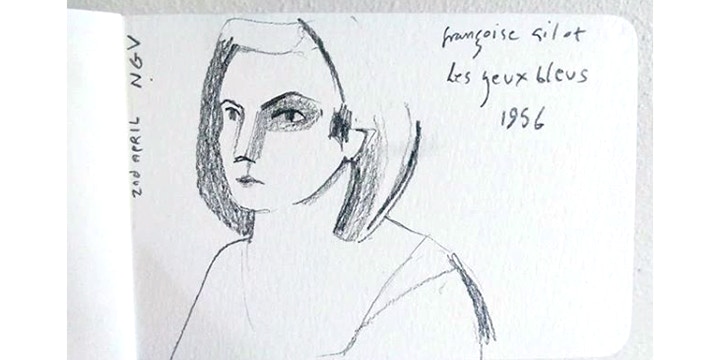 Artwork:@annachaseroberts
OUR TOP TIPS FOR INKTOBER
Have your materials ready – you don't want to be running around looking for the perfect shade of grey when you only have one day to create your drawing!
Make sure to stock up on paper, you'll be drawing a lot in the next month after all.
Get a routine in: pick a time of your day and make it your daily drawing time, like during your lunchbreak or before bedtime. This will help you fit the challenge into your schedule.
Carry your sketchbook around with you: you never know when inspiration might hit!
Don't overthink it, just draw! You'll find that the more you practice, the more drawing will come naturally, and you'll find your own pace and style.
---
Feeling inspired?