Posted by Cass Art Student Ambassador on 11th Mar 2019
Credited as the first artist to paint the Berlin Wall in 1984, Thierry Noir has since gained a reputation as a key forerunner of the modern street art movement. Our Cass Art Student Ambassador, Cassandra Quinn, catches up with the acclaimed artist to gain an insight into his iconic paintings.
What drives you to create your art works?
Freedom is the main theme in my work. I am happy to have a job without any boss who tells me what to do - this is why I became an artist. When you paint on the streets you change the city where people live.
What are you communicating with your art?
My art is an homage to the perpetual youth. In every generation, young people come along and say that everything can be much quicker, much more beautiful than everything that has been done in the past. As David Bowie sang 'you can be heroes, just for one day'.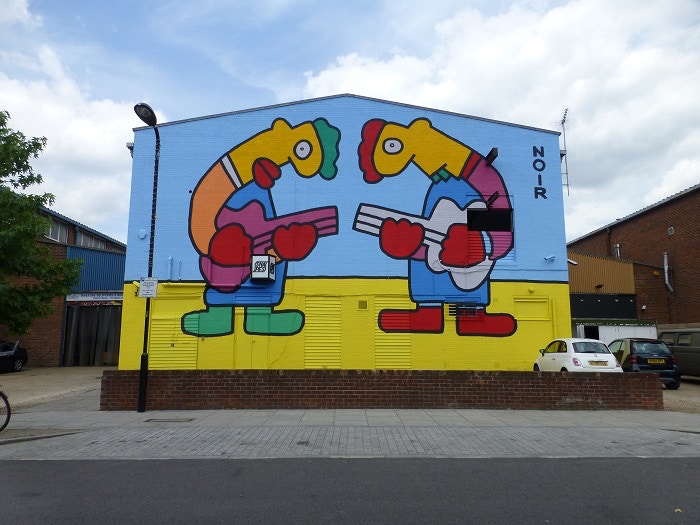 What is your most memorable experience during your career as a practising artist?
In 1982, I was living in Lyon, France. This was around the time that German New Wave was very strong in Berlin. Listening to David Bowie's albums 'Heroes' and 'Scary Monsters' and Iggy Pop's 'Lust for Life', I decided to leave my city of Lyon and move to Berlin- with no return ticket. My first impressions of the city was the smell of urine inside the station and the cold and grey morning. I couldn't understand a word. However, at the end of the first week I realised that everyone around me was an artist. When someone asked me if I was an artist too, I said 'Yes, of course! I can do everything. I can sing, play guitar, roll on the floor, write poems, play drums and of course, paint'.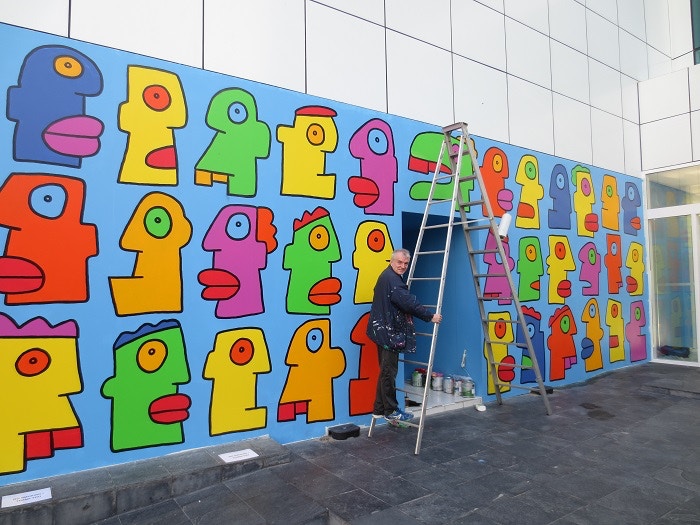 Is there any advice you can give to other creatives wanting to pursue a career in their field?
Every person is a one-way street- this is an advice of Andy Warhol. Do not imitate anybody or you will end up against a wall at the end of the street.
Image credits: Copyright Howard Griffin Gallery