Posted by Cass Art on 7th Mar 2022
I was lucky that I grew up in a family that encouraged creativity. As the youngest of 4, with a lot of unstructured time and no television for much of my childhood, I had a good base from which to explore and develop my creativity. My interests have always been diverse and my parents never pushed me in any one thing. But, after I won an art competition at age 7, I think they began to really encourage the artist in me. I truly believe in Picasso's adage; "Every child is an artist. The problem is how to remain an artist once we grow up." Growing up in South Africa made it difficult for me to see it as a viable career, despite it being one of my favourite subjects at school. After turning down a place in art school, and completing a business degree "to be sensible", it took me a while to get on the right path. When my mom passed away, it stripped away a lot of fear and helped me realise I not only wanted, but needed, to pursue a creative life.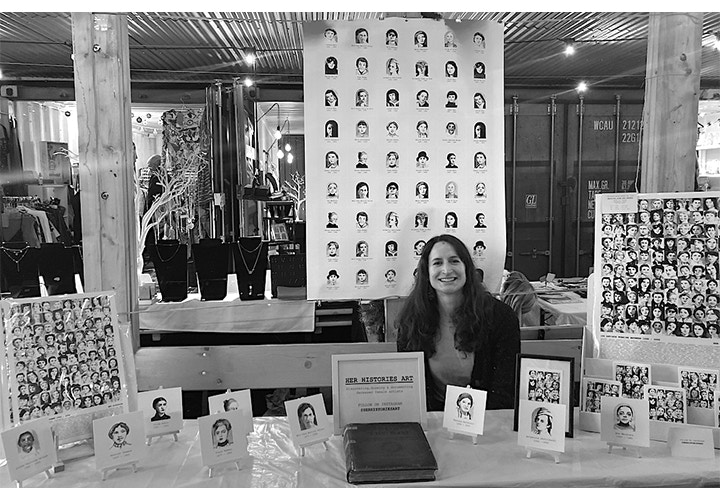 After making a decision to pursue life the 'artists way,' I had to be very conscious about remaining creative and developing my art practice while I juggle paying the bills. One thing I've done is try to develop specific daily creative projects. I need this structure in my life otherwise I'd spend a lot of time just day dreaming up new ideas! In 2019, when I wanted to learn how to improve my portrait drawing skills, I decided to do a daily drawing project. I initially drew family, people I knew, but realised I would quickly run out of people to draw. Simultaneously, I was completing an Art Diploma, and began immersing myself in the London art world, and learning about art history. I had a chance encounter with a well-known artist we had learnt about in class, and when he chastised me for my lack of art industry knowledge, I realised I had a lot to learn. However while learning about art history, I was disappointed to see barely any women represented in the history books. I kept questioning, is it possible to be a female artist?
The project evolved out of my initial idea for my final diploma work at Putney School of Art. I began to paint the matriarchs in my family who were all deceased; my grandmothers and my mother. All women who I admire as strong, brave, with their own will and creative talent. I also felt they didn't spend that much of their lives on their creative pursuits, and perhaps weren't supported enough. I was struggling with this project, maybe because it was too close to home, maybe my painting skills were not up to scratch, or maybe because I felt hopeless. My daily drawing project was what felt right and what was flowing and it seemed to be the answer that came for what I was ultimately trying to do.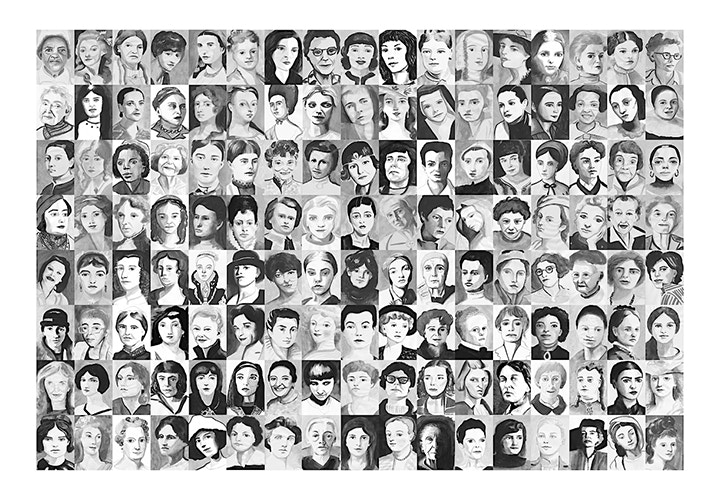 I needed practice in portrait drawing, a re-education in art history, and very importantly, artist role models to inspire me and guide me, and so Her Histories Art was born!
Although Her Histories Art initially started as a daily drawing project, it naturally evolved into a collection, and soon I was creating a memoriam to women in art history. Those mostly forgotten. As I continued to research and draw a person a day, I started to come across more and more women, I am now convinced I'll never run out of subject matter. Unlike so many other creative projects I've started in the past, this one continues to hold my attention, open my eyes and inspire me. It's also a small way I can create a platform to amplify diversity in the arts, inspire myself to carry on and hopefully inspire others as well. I really value learning, and the uniqueness of people, so I feel very holistically satisfied by this project. I love studying the diversity of their faces, and their life's journey. I find although these women are dead and in a way unreachable, by not only looking at their physicality, but rather the intricacies of their features, expressions, their life's work and their biographies, I am in a very real way getting to know them deeply. My choice of drawing only deceased female artists is motivated by a desire to continue legacy, connect with the past, and in a way try to rewrite history but highlighting their stories.
I have been asked who my favourite is, and to be honest I feel like although they've gone before me, they are like children of whom I could never choose a favourite. I've intentionally selected portraits of those who I hope represent a diversity in artistic practice and background. These are artists whose life stories reveal a courage to pursue art despite the odds. They are also diverse in their origins and the type of art they created. This is indicative of how I would like to see the world of artists going forward.
After a while of posting my Her Histories drawings haphazardly on my personal Instagram, I decided to create a Instagram account dedicated to these artists. I thought that they deserved a place where I could not only share their faces, but their art and their story. Ana Mendieta, below, was the first proper portrait I posted on @herhistoriesart. Since then I've continued to research their lives, draw their faces and post online as I go. I hope to exhibit more in the future and continue to resurrect their life stories.
---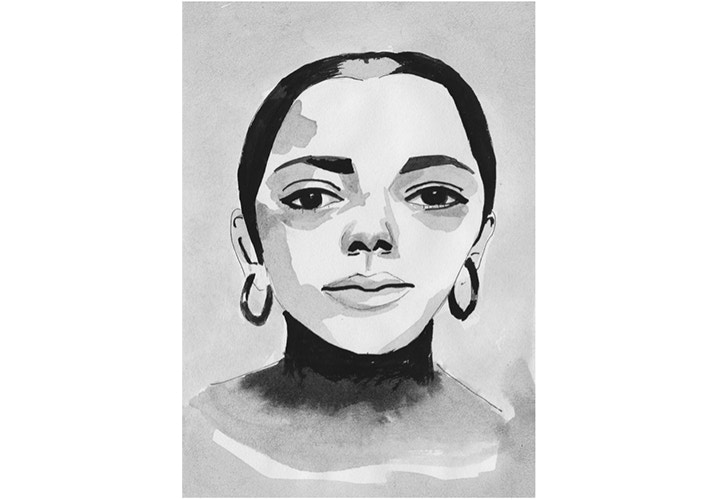 Ana Mendieta (1948 - 1985)
Ana was a Cuban American performance artist, sculptor, painter and video artist known for her "earth-body" artwork and themes around violence and feminism. Born in Havana, Ana was sent with her sister to the US through Operation Peter Pan, a programme run by the US government and catholic charities helping 14000 refugee children. They settled in Iowa and she eventually studied under artist Hans Breder. She settled in New York but made work in Cuba, Mexico, Italy, and the United States. She died tragically at age 37 after falling out her window 33 floors up, in New York. Her husband, Carl Andre, also an artist, was suspected of the crime but acquitted. He called 911 saying "My wife is an artist, and I'm an artist, and we had a quarrel about the fact that I was more, eh, exposed to the public than she was. And she went to the bedroom, and I went after her, and she went out the window." This is actually crazy. Feminists in the US have been protesting against him since, but who knows what really happened. It all seems extremely eery and strangely prophetic when you then look at her work.
---
Harriet Powers (1837 – 1911)
Harriet was an African-American artist and quilter. She was born in Georgia into slavery, and lived on a plantation. After the civil war she and her husband owned a small plot of land which they slowly had to sell off to survive. Her husband eventually defaulted on his taxes and left her and their 9 children. It is thought she most likely supported herself and her family as a seamstress. Despite these economic and domestic challenges Harriet also created quilts and started exhibiting her quilts. At the Athens Cotton fair in Georgia someone wanted to buy a piece from Harriet, but she refused to sell. 4 years later, when Harriet was having financial difficulties, she sold it to this same buyer. The quilt, 'Bible quilt' is now part of the Smithsonian collection.
I love this story, Harriet is a true overcomer and survivor. She survived slavery and abandonment and did what she had to do to survive. I love that it ultimately was her art that gave her financial freedom.
---

Zubeida Agha (1922 – 1997)
Zubeida was a painter from Pakistan known as the 'pioneer of modern art" in her home country. Agha initially studied politics and philosophy but after several dreams, and an encounter with a student of Picasso, she discovered her love for abstract painting. She studied at the BC Sanyal Studio in Lahore before being awarded a scholarship in 1950 to study at Central St Martins in London. After a period in London she transferred to France and spent 3 years studying at the L'Ecole des Beaux-Arts in Paris. In 1949 her first solo show in Karachi drew polarising attention but also marked her as the mother of modern art in Pakistan. Only two years later, in 1951, she held her first international exhibition in London. She continued to work for many decades, encouraging artists and championing the arts. In her lifetime and beyond Agha continues to be honoured in her home country. In 1965 she was awarded the President's Medal for Pride of Performance and in 1982, the Tamgha-e-Quaid-e-Azam by the government. In 2019, the Sargodha University in Punjub, Pakistan, opened a gallery in her honour and name to cement her pioneering contribution to Modern art in Pakistan.
---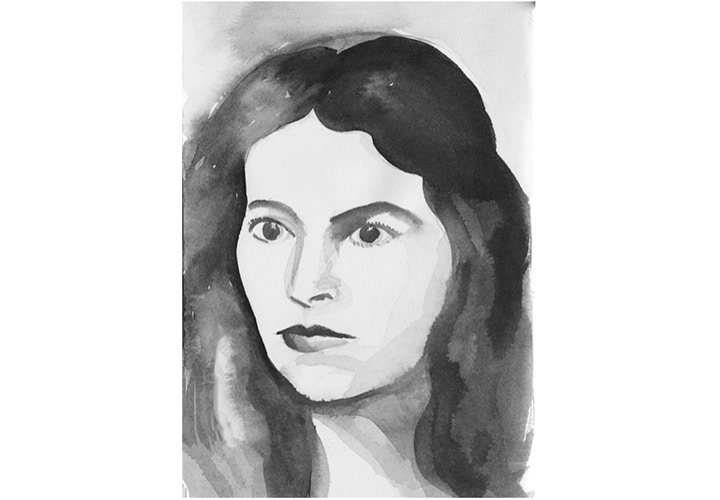 Unica Zürn – (1916 – 1970)
Unica was a German writer, poet and surrealist visual artist who spent most of her artistic career in Paris, and whose life came to a tragic end by suicide. She started as a freelance writer in Germany, but in 1953 met her second husband, Hans Bellmar, at his exhibition in Berlin. She soon became a subject of his photographic work and they began a relationship, moving together to Paris. In Paris she came into contact with the surrealist artists Breton, Ernst, Ray and Duchamp. She started creating anagrams and automatic drawings, exhibited in Paris and Berlin, and was part of the International Surrealist Exhibition in 1959. The last two decades of her life she created a body of visual art largely influenced by her battle with mental illness. She spent time in mental institutions and it can be seen in her depictions of the multiple 'seeing eyes' in her drawings, mimicking the experiences she had of being watched.
Unica's story, although tragic, is a great reminder that art is therapy. and reminds me of the Banksy phrase "Art should comfort the disturbed and disturb the comfortable."
---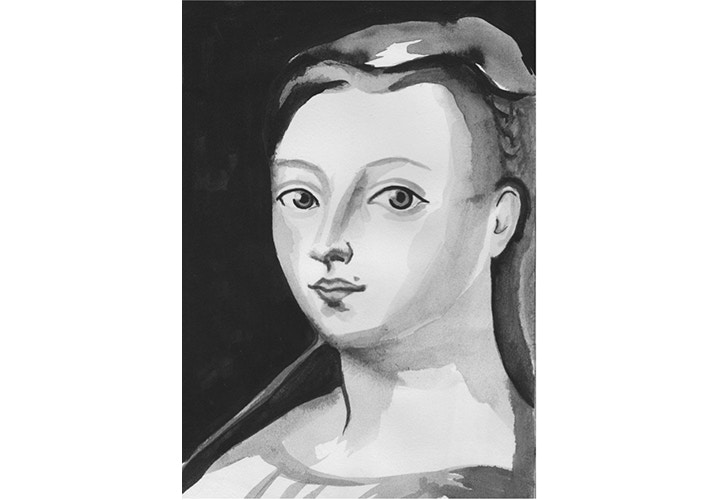 Barbara Longhi (1552 – 1638)
Barbara was an Italian painter from Ravenna. Although much of her work has been lost or gone unattributed, she was a portraitist of many Madonna and Child paintings, a popular subject at that time. Her father was a well-known artist of Mannerist paintings and both her and her brother were taught by her father and worked on his paintings. She also modelled for many paintings and learnt about the business through her father's studio. Although many of her paintings were unsigned, she on occasion used the monogram 'BLF' to mark her paintings. 15 paintings are currently attributed to her, and of these 12 are of Madonna and Child. Some think there are paintings erroneously attributed to her father, Luca Longhi, which could be hers. In 1638 she died at the age of 86, another success for living in that era I think! Although in her lifetime her fame was contained within her city of Ravenna, her work can now be found in the Louvre in Paris, in several museums in Italy and the United States as well as her 6 pieces in The Museo d'Arte della Città di Ravenna.
---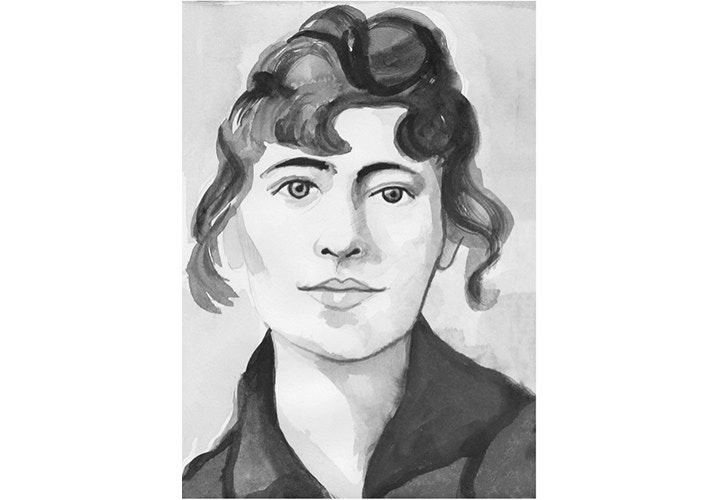 Anna Bilińska-Bohdanowicz (1857 — 1893)
Anna Bilińska was a Polish portrait painter born on the border of Poland and the Ukraine. She lived in Russia with her father, a doctor, before studying art and music in Warsaw. In 1882, at age 25, she travelled throughout Europe before settling in Paris, studying at Académie Julian, and later teaching there too. Between 1884 and 1885 both her father and her fiancé died. In grief she travelled throughout France, working on her drawing and painting of landscapes. Although she painted more than just portraits, she became known for being the first to use the model backdrop as a setting for the artist self-portrait. She continued to grow as an artist in France, exhibited and winning prizes at the Paris Salon, and in 1892 met and married a doctor. Together, with her mission of opening a Paris style Women's art school, they returned to Warsaw. Tragically, before she could realise her dream in Poland, she died in 1893, at the early age of 36. Her work is in the National Museum Warsaw and National Museum Kraków, and in 2018 she was included in the Women in Paris 1850-1900 exhibition. If the internet is indeed correct, and Covid-willing, the National Museum of Warsaw in Poland should be holding a retrospective of her work this month.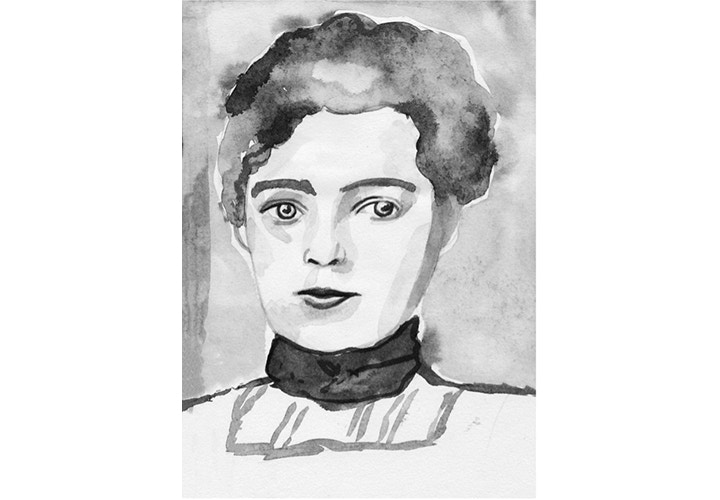 Slava Raškaj – (1887 – 1906)
Slava was a Croatian watercolourist. Born deaf and mute, she learnt to lip read and only starting speaking much later in life, and then with difficulty. Although she was born in the Croatian town of Ozalj, her mother, an amateur part time artist, recognised her daughter's passion for art and sent her to Vienna and Zagreb for private art tuition. Slava began exhibiting in Europe in the 1890s and notably at the 1901 World Fair in Paris. After being diagnosed with chronic depression she was unfortunately institutionalised for 3 years before dying of TB at the early age 29 in 1906.
Something that I keep being reminded in this and other stories, is that most of us need a champion, someone who believes in you and Slava was no different. Despite her physical and mental challenges, with the help of her mother she was able to pursue art in her short life.
Feeling inspired?
---
Be sure to follow Her History on Instagram.