Posted by Cass Art on 15th Jul 2019
Director Steve McQueen's lauded film 12 Years a Slave won three Oscars at this year's ceremony - 15 years after he landed the Turner Prize. Some think the success of the film may lead to a new era of recognition for creatives in the movie business. More and more, Hollywood's bosses and customers are looking beyond the traditional stars – the Clooneys, the Jolies, the Pitts - to start fully appreciating the unsung, artistic, behind-the-scenes stars.
Essential roles such as directors, scene and costume designers and CGI creators are increasingly becoming acknowledged in awards ceremonies around the globe. 12 Years a Slave director McQueen found this at the lavish Los Angeles ceremony earlier this month when he received the Oscar for Best Picture. This made him the first person to win both the Turner Prize and an Oscar.
The drama is based on the life story of Solomon Northup, a free New Yorker who was sold into slavery in the Deep South of the US. It also won best adapted screenplay and best supporting actress (Lupita Nyong'o).
London-born visual artist McQueen, 44, won the Turner Prize after submitting three works. These included his film Prey, which concentrated on a tape recorder playing a tap dancing noise. Eventually, it became apparent that it was being dragged into the air beneath a balloon and finally vanished.
In another submission, Deadpan, McQueen recreated a Buster Keaton silent movie stunt in which he escaped unscathed from a building front falling around him. McQueen also famously produced Queen and Country in 2006. This marked the deaths of British soldiers in Iraq by presenting their portraits as a sheet of stamps.
Oscar success has raised McQueen's stock still further in the art world within a week of the prestigious awards ceremony. Amsterdam's Stedelijk Museum has acquired two McQueen pieces which will go on show from December 13. These comprise a lightbox containing a photo of a boy on a beach and an 11-minute film of a dead horse lying in a meadow.
McQueen is not the first British artist to try his hand at films.
Sam Taylor-Wood was a Turner Prize nominee in 1998 before directing movies such as Nowhere Boy and the upcoming 50 Shades of Grey. Clio Barnard, whose short films originally graced galleries such as Tate Modern and New York's MoMA, won Bafta nominations for both The Arbor, a portrayal of the late Bradford-born playwirgh andrea Dunbar, and The Selfish Giant. This path has also been trodden by Andrew Kötting, Ben Rivers and Gillian Wearing.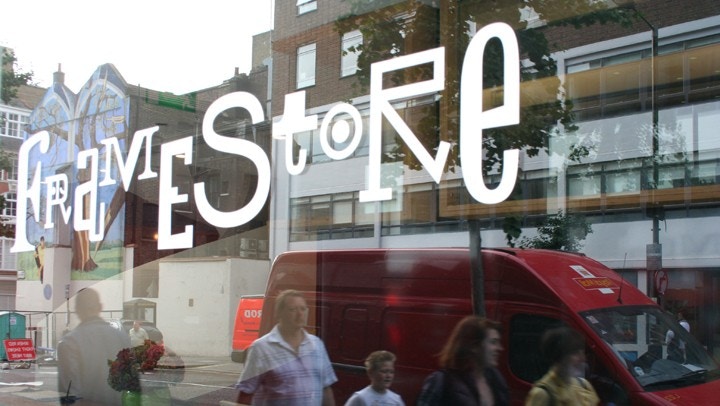 But directors aren't the only artists who are now at last deservingly sharing the plaudits with actors.
The multi-billion-pound film industry is now reliant upon CGI maestros, who have forged an artform in its own right. This was again illustrated at the Oscars. Best visual effects Oscar was one of seven awards claimed by Gravity. Digital genius Tim Webber collected the gong as part of a huge creative team at Framestore. Cinema-goers who have seen this science-fiction epic couldn't fail to look on slack-jawed at the 2 1/2-minute sequence in which Sandra Bullock re-enters Earth's atmosphere. First she appears in a disintegrating space station before transferring to a tiny escape capsule.
The Oscars also recognised the great, unheralded role of the costume designer.
Australian Catherine Martin won both Best Costume Design and Best Production Design Oscars for The Great Gatsby. Incredibly lavish party scenes necessitated multitudes of extras, each requiring their own wardrobe - a Herculean task.
Elsewhere, fantasy film franchise favourites such as Harry Potter, Lord of the Rings and The Hobbit could not have been nearly so effective without the artistic brilliance of their set-construction and make-up teams. The painstaking care that went into every Harry Potter detail helped to make it the box office success it was. Every little bottle in Professor Snape's potions master's study was lovingly and individually created.
Proof again, that movie magic increasingly comes not only from the actors, but artists behind the camera too.