Posted by Cass Art on 22nd Dec 2022
Colin Davidson is a contemporary artist, living and working near Belfast, Northern Ireland. Since graduating in 1991 from the University of Ulster with a first-class honours degree, he has structured his practice in themes, and since 2010 his focus has been on painting grand scale portraits, which have won widespread recognition and many international awards. As well as numerous commissions, Colins portrait sitters have included Brad Pitt, Ed Sheeran, Liam Neeson and Seamus Heaney to name but a few. In 2016 Colin was invited to paint an official portrait of HM Queen Elizabeth II, which was unveiled later that year by The Queen in London.
We were delighted to speak to Colin about his practice, how he interacts with his sitters and what are his go to materials.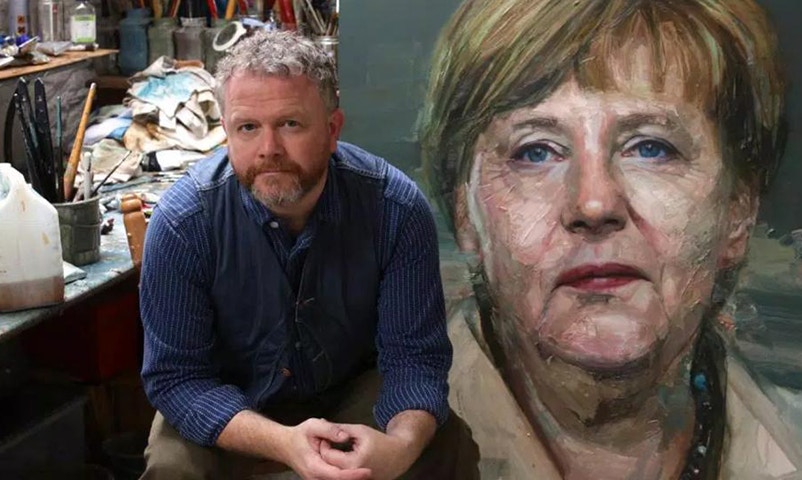 Hi Colin, firstly thanks so much for taking the time to speak to us. You've painting some totemic figures throughout your career such as Seamus Heaney, Liam Neeson, Brad Pitt and Queen Elizabeth II to just a few. One thing that's so evident with your work is your ability to really capture the essence of the individual. How are you able to achieve this?
I'm not actually sure. I suppose that's what keeps me trying – to get to the heart of why and how I do it. To develop. But at the core of it is looking. Intensely observing. And drawing and painting what I see. Of course as an artist I allow room for something else to inhabit the painting along the way. That might be what you term as 'the essence of the individual', but I'm not sure I can lay claim to that. It would be easier for me to apply a formula to it and then bottle it for me to be able to use again and again, but if I did, I would never be able to allow the room withing the paint to allow the spirit of the sitter in. For that to happen, there needs to be uncertainty. Vulnerability.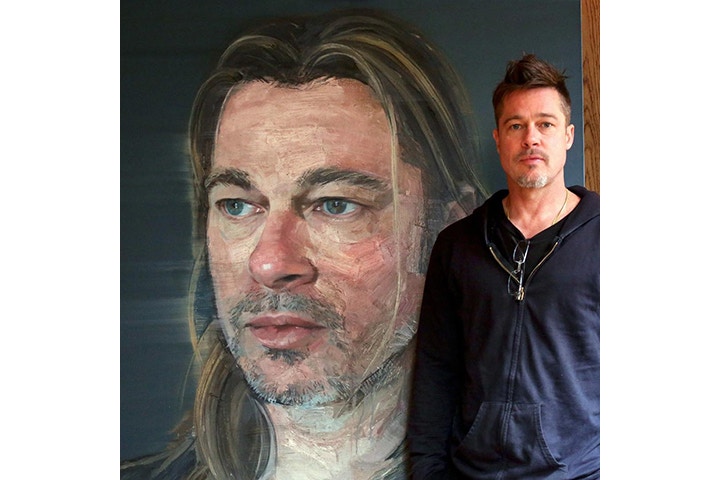 I read that your sittings don't actually involve the person sitting still for hours. Instead, you encourage movement and interaction. Can you talk through this process with your sitter what's the interaction like between you and them?
Every sitting is different. It's like starting again, trying to regain lost confidence. I'm often nervous. I suppose my portraits are the antithesis of classical portraits. I don't want to freeze a moment. If I did, I would solely use a camera or a photographer and then use the photo to make the painting. Instead I want to freeze a lifetime. To look at the past, present and future of my sitter. To pull down any façade. For that, I need the sitter to move, to engage, to talk, to lay an element of themselves bare. To allow me to glimpse something not immediately seen. I make up to fifty quick pen drawings during the sitting. Mapping the face. Looking. Because I'm mainly interested in painting what I see. The camera is there as an aide memoire.
Your show Silent Testimony at the Centre Culturel Irlandais in Paris in 2015 which compromised of 18 people who were bereaved or injured in the Troubles. As a Belfast native this must have been a particularly emotional experience for you personally. Can you talk to us through your process of executing this incredible show and what impact it had on you as an individual?
Looking back, there was nothing in the Good Friday Agreement in 1998 for victims and survivors – for those who suffered loss - and as time went by, I realised that those in this massive section of our community were paying the price for everyone else's peace. When I started making my head paintings in 2010, I realised I may have found the method to explore these feelings and views as an artist. To look, not at the past, but the now. And how the past impacts human beings now. So, in collaboration with WAVE in Belfast and the Ulster Museum, I painted 18 portraits of people who suffered loss during the conflict here. I was looking not at Protestant loss or Catholic loss, but at human loss, and the enduring impact today. The scars. The inability to move on. Meeting these people changed my life, and highlighted to me the power in the interaction between the viewer and the work. That's when the magic happens. I was resisting the temptation to spell it all out, and that in turn allows the work to pose questions to the viewer. Art should never actually in itself provide and answer. I'm dubious of any art which purports to offer an answer to anything. We toured the exhibition and we ended up being invited to show it at the United Nations Headquarters in New York in 2018. To be able to air these previously unheard stories of loss worldwide was quite humbling.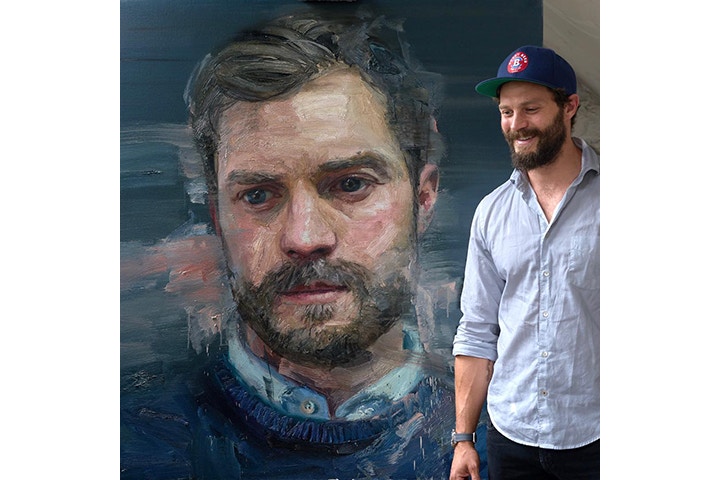 We've been speaking to quite a few artists over the last 5 months about how lockdown has affected their creative production. Some found it quite productive, some it found it great time to reflect over their entire practice and others said their creativity was diminished by it. You produced a series of amazing online painting tutorials over the lockdown period exploring colour mixing, landscape and cityscape palettes and mixing greys. But overall how did you find this period of isolation affected your own practice?
Those little tutorials happened because, during lockdown, I had many private messages from followers asking about colour theory and mixing. So I put the first one together for them, and it kind if grew from there. I also wanted to cement this feeling and attitude that we were 'all in this together'. I wanted to offer respite in whatever small way I could. And help. During lockdown I found myself dividing my time between the studio and the garden. In the studio, as well as developing my figurative work, I started to work with clay.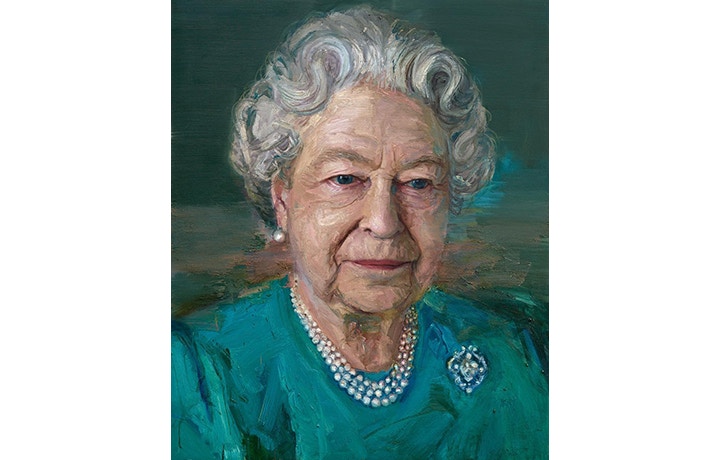 If we were to delve into your studio what materials would we be likely find and why are these important to your practice?
Firstly, I'm still learning. I'm always trying something new. Different brushes, knives, mediums. But a constant is my palette of Michael Harding oil paints. Oil paint in itself is not a living breathing thing, but Michael's paints offer me the best hope of being able to breathe life into my work. I love Derwent Drawing crayons too. I make all my drawings using them.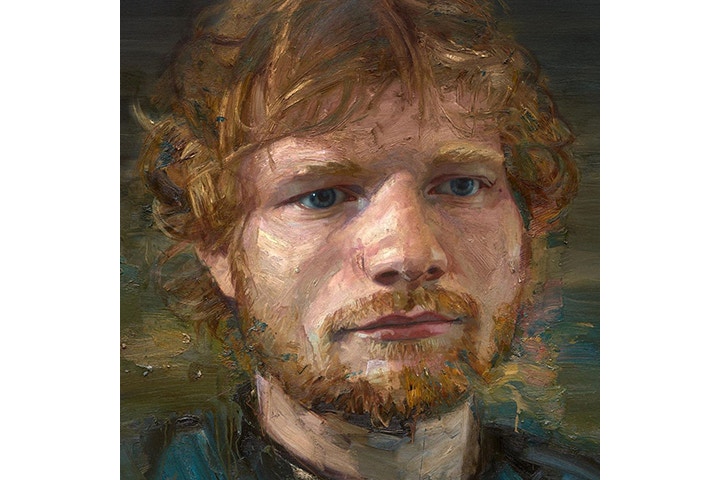 Could you tell us a little about your studio and studio habits at all, how do you find a state of flow or comfort zone to be able to produce your work?
Discipline is the key. That's all I'll say. I never wait for the inspiration or the muse. I paint in the hope that the inspiration will come. Sometimes I'm lucky and it does.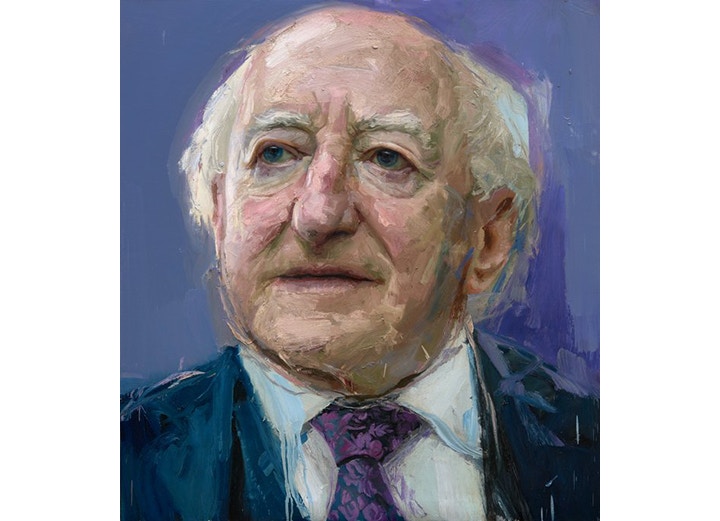 In today's day and age where we're inundated with distractions it's maybe harder than ever to switch off and focus solely on your creative production. Would you have any advice for someone who is struggling to find that creative flow?
Paint. Make what you make. Don't hang around and wait. Use what comes most naturally. It might seem ordinary to you, but it may be enlightening to others.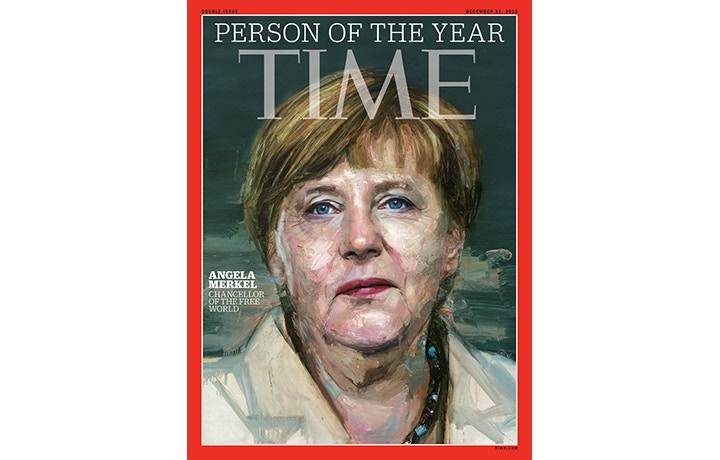 Finally, what's the rest of 2022 got in store for you Colin?
Do any of us know?!
Good point, we absolutely don't. Colin, thanks so much for taking the time out of your busy schedule to give us such an wonderful insight into your practice.
You can check out Colin work on his website and do give him a follow on his Instagram too.
FEELING INSPIRED?
---
Shop online for everything you'll need. Don't forget to hashtag #cassart on social media to show us your creations