Posted by Cass Art on 11th Mar 2021
We caught up with Sky Arts Landscape Artist of the Year Series winner to find out all about their experience of being on the show.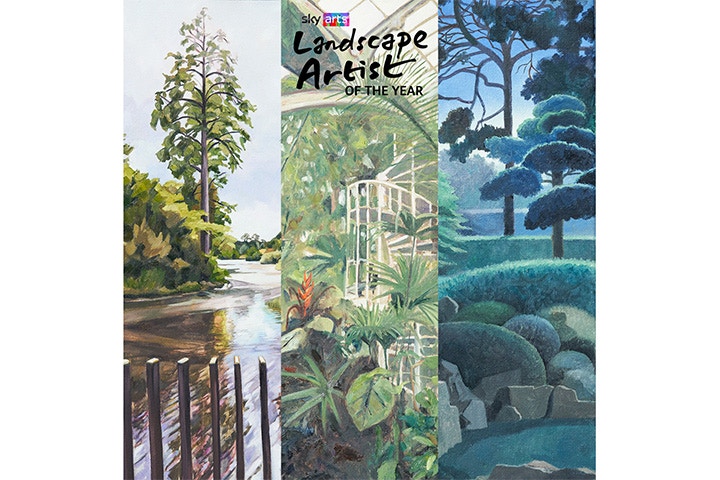 OPHELIA REDPATH - WINNER OF SKY ARTS LANDSCAPE ARTIST OF THE YEAR 2021
---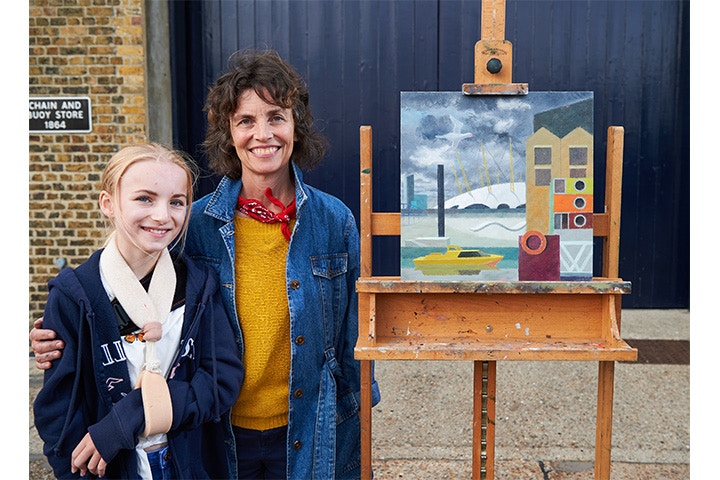 Hi Ophelia! Firstly, congratulations on winning this year's Sky Arts Landscape Artist of the Year! The final must have been such a surreal experience! What was going through your mind when you across at London's docklands?
When Claire, Shelagh and I first found ourselves at Trinity Buoy Wharf, we had just emerged from the massive heatwave which characterised the previous episodes of the competition. We found ourselves standing just above river level with a wonderful view and a nice breeze scurrying around the corner and doing nice things with the sky. There were clouds everywhere, which, for artists means something interesting to keep us motivated. As I was taking it all in all I could think was, "This is BIG" and my challenge was presented there and then with the task of capturing a sense of scale on a tiny little canvas. I felt very uplifted and energised just being there.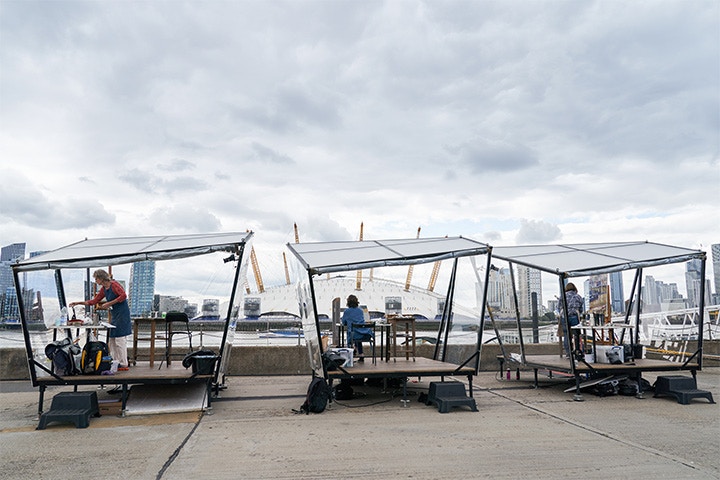 Did you give yourself a small pep talk before you picked up your brushes?
I didn't give myself a pep talk before I picked up the brushes. I was immediately inspired so I just allowed that feeling to carry me through the day.
In the final Kate Bryan mentioned one of the greatest challenges would be what to choose what to paint. Did you find this difficult and what other challenges were you faced with in the final?
I think the Dome was a force to be reckoned with and, as with any big player, needed to settle comfortably centre stage, showing its best profile before any of the other buildings could emerge. The way the light reflected on its curves against the charcoal-coloured sky immediately captured my interest. Working this out over only four hours was hard because I think we were all tired after the previous heats. My energy felt used up until the breeze off the Thames revived me.
Your painting style is executed in quite an academic way, but you have your own twist which gives it your own immediately identifiable aesthetic. I like when Stephen called it 'magic realism'. Could you tell us about how you developed this style?
I think most artists don't consciously feel they have a style when they are first and foremost involved with what they see and what they are trying to say, whether inspired by something internal or external. But when people need to talk about their work, labels obviously play a part. I don't feel at all academic when I paint. Instead, I feel affected by colour, shape, overall atmosphere and have the urge to express the joy of seeing and feeling, whether intensely or quietly, in the here and now. So when, for example, I was opposite the Dome for the first time, my mouth started to water as soon as the yellow spikes on its roof came into view. And when I witnessed teal next to burnt orange on the shipping containers - well it was love at first sight! I think the act of painting helps me process what goes through eyes to hands to canvas.
With your commission the judges described it as an 'incredibly complexed structure', a 'spiritual use of light' and simply 'sensational!'. What was it like watching the final back and hearing this said about your work?
In 1986 I visited Japan. It was a place with a culture and feel that was completely new to me. I stayed in Tokyo for 3 months. It was all sleekness, modernity, glass, mobility, expensive coffee and angular perfection. But within it, I discovered a beautiful green oasis of calm. The shrine of the Meiji Jimgu dedicated to the spirits of the Emperor Meiji and his Empress Shoken. The shrine is surrounded by forest, magical manicured gardens and trees hung with prayers. I used to sit there on a bench and let the quiet sink in. There was a gardener there sweeping paths for long hours, always smiling, with gold fillings twinkling in the light that streamed through the trees. On being given the wonderful task of painting the Japanese garden at Kew, I found myself taken back to the shrine of the Meiji Jingu and the quiet sweeping man and wondered if he was still alive. It felt very poignant to me. When the judges described my painting as a complex structure, I could have passed that comment straight back to the designers of this magical garden, with everything sensitively given a place. I was touched that the judges felt it to have a spiritual feel as I felt the garden contained a magical blend of nature, nurture, and tranquillity.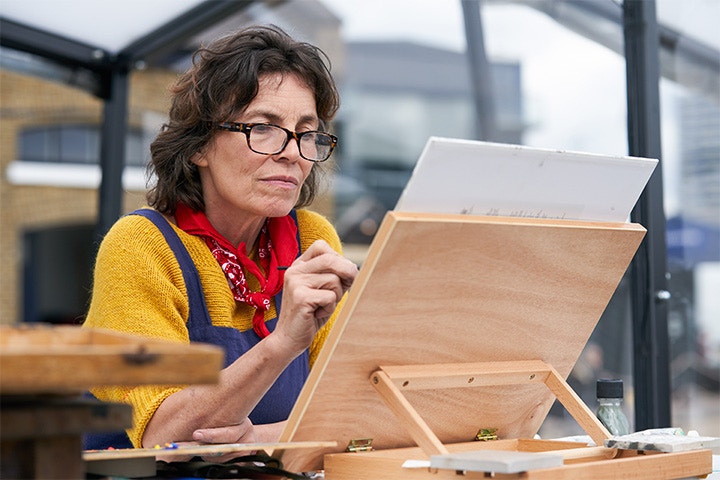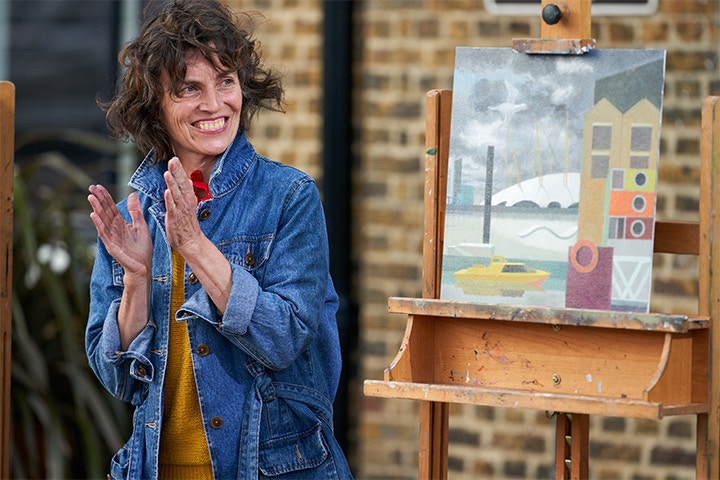 And finally - now we know you're the winner! What's next?
Now I am the winner of LAOTY, I have no idea of what lies ahead of me. It's an absolute first and feels like I was at the right place at the right time. Opportunities like these are one in a million and not to be taken lightly, as many years of entering competitions without success have shown me. But now, having the recognition of the judges at LAOTY and the many people whose emails are currently flooding in, I feel so supported. Every response to my work has felt like an engagement with what I am wanting to say. As far as what I should like to do is concerned, there's quite a list. I am an ardent supporter of several organisations which support wildlife concerns and the integration of small-scale communities with the natural world. When I have time for this cup of tea, I've been desperate to drink for months, I will list my ideas for paintings I'd like to work on which raise questions about the relationship between ourselves and the wilderness.
I am incredibly grateful to Sky Arts for giving me this opportunity.
Thanks so much for speaking to us Ophelia and congratulations on being crowned Sky Landscape Artist of the Year!
Be sure to follow Ophelia on her Instagram and see her full portfolio of work on her website.
FEELING INSPIRED?
---
Dust off those paintbrushes and wipe off those palettes and get painting! If you need to top up your materials before you get going you can shop with us online, we have everything you need.