Posted by Jake Spicer on 25th Jun 2021
To celebrate the release of his new book Figure Drawing this July, we've invited author Jake Spicer to tell you a little bit more the book. Over to you Jake!...
Hi there! I'm a firm believer that anybody who can put in the time can learn to draw and while my previous books are intended to help people to get started on their journey into drawing, this book has allowed me to go much further, delving deeper into a topic that I have been passionate about since attending my first life class 18 years ago.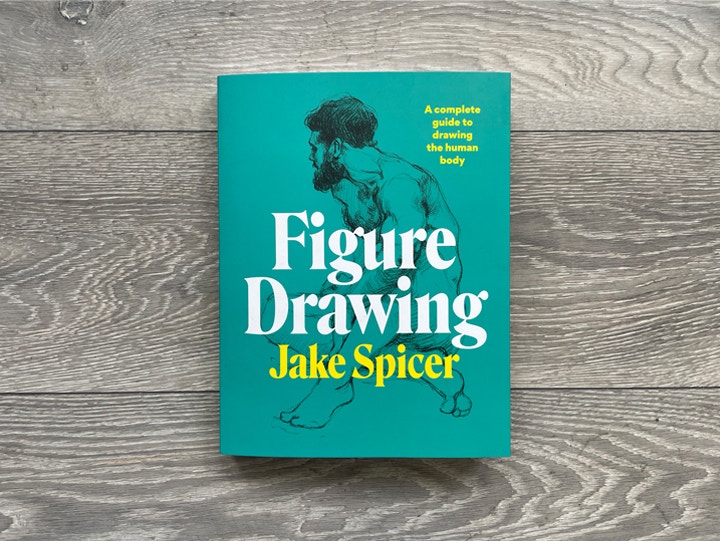 A life drawing is not just a picture of a body but a record of time spent looking at another person, in which you and your model have been actively complicit in the creation of the image. In a year where we have been separated by circumstances it has been inspiring to see the life drawing community adapt to the online space, finding ways to share time drawing together when we can't share the same physical room. Although the book was intended to focus on drawing from life, the experiences of the last year helped me to reflect on the plurality of modern figure drawing, which might combine working from screens, printed photographs and direct experience.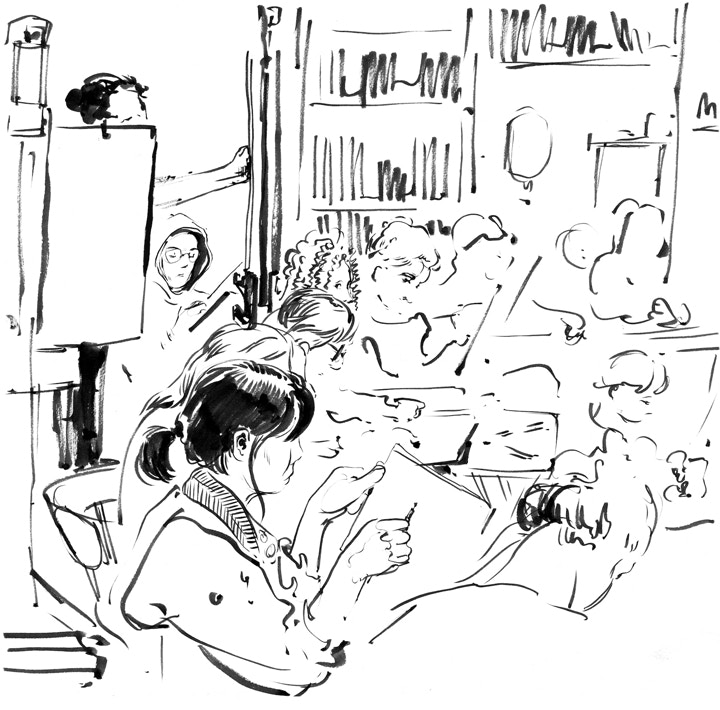 There are a lot of books about figure drawing out there, many brilliant, some life changing, and some that were a product of their time. I wanted to write a book that reflected our experiences of drawing people in the 21st century and which collected the multitude of approaches to figure drawing together into one coherent volume. This book is primarily about balance: balancing practical exercises with an understanding of the ideas which inform, balancing rigorous observation with personal expression and knowledge of universal anatomy with an appreciation of individual difference.
In the book
Everybody uses how-to-draw books in different ways – some people like to read a book cover to cover before diving into drawing while others like to use their books for reference, dipping in and out to solve problems as they come across them. I was keen to make the book work for both approaches and laid the whole book out into easily digestible two-page spreads, each addressing a different skill, exercise or idea. After the obligatory overview of the materials of drawing the book is arranged in four sections:
Learning to see. The first instructional chapter focuses on learning to look as clearly as possible – it is full of exercises intended to help you develop a more discerning eye, from perceiving the edges of your subject more clearly to making better judgements of tonal value.
Beyond looking. While confident observation is an important foundation stone of good figure drawing, we are much more than just cameras. This chapter address the experienced aspects of drawing that stem from our empathy with the model and our awareness of physical presence, recording qualities of gesture, form, and surface in a drawing.
Representation – the penultimate chapter addresses figure drawing as art-making, exploring how you can use composition to lead the eye around a drawing and how t create the illusion of depth on the picture-plane.
Construction – finally, we take a 100-page dive into the structure of the body, with a zone-by-zone breakdown of the key anatomical elements that define each section. Alongside the structural elements of bone and muscle I've made room for the important contributions that fat, skin and hair make to the expression of a particular models' physicality.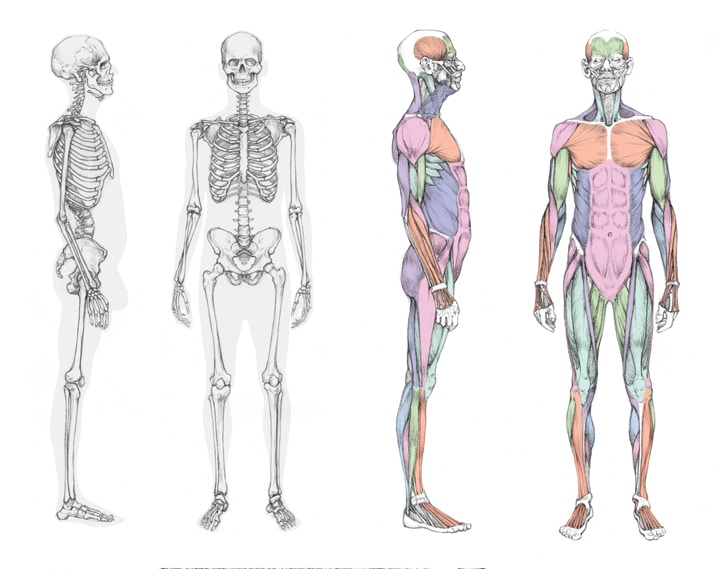 A quick flick through
At 288 pages, the book was originally conceived as a hardback. To ensure it was light enough to carry to a life drawing class, we settled on a more unusual softback format with swiss binding, where the cover is detached from the spine to allow each page to lay completely flat. That also allowed us to include opening flaps at the back and front which allow readers to see an anatomical overview of the body as they leaf through.
The launch event
Figure Drawing will be exclusively available at Cass Art from the 15th July, two weeks before it's UK release. On the 21st July we'll be holding an online book launch. In the daytime I'll be holding live Zoom conversations with three different artists with an interest in life drawing and from 7-9pm in the evening I'll be chatting to Cass Art's Liesel Thomas about the book, followed by an online life drawing session. If you'd like to come along, you can book your place here.
Book giveaway
To celebrate the launch of the book we'll be giving away one copy of Figure Drawing and a set of Derwent Drawing pencils every day between the 15th-19th July – check out the Cass Art Instagram @cassart1984 on the 15th for details of how to enter. I can't wait to share this book with everybody and I'll be posting more about it over on my Instagram @jakespicerart throughout the next month!