Posted by Cass Art on 31st Dec 2020
Whether you like to make videos, installations, sculpt, print, paint or draw, be it digital exhibitions or physical shows, there's a whole range of exciting opportunities for artists in the coming months. Take a look at the list below and make the most of 2021!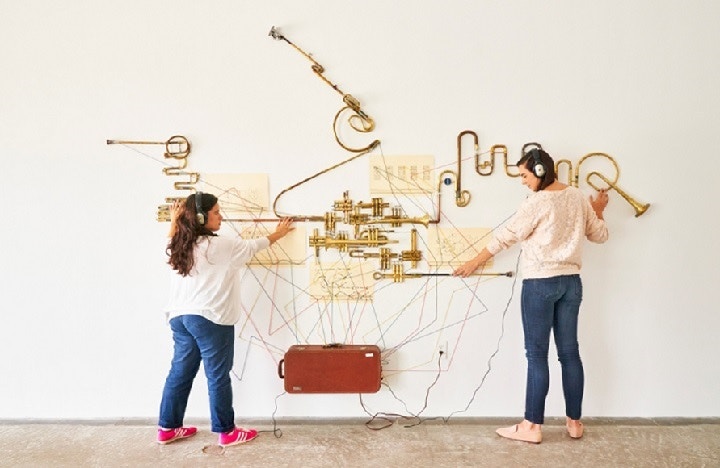 ASHURST EMERGING ARTIST PRIZE
The seventh year of the internationally successful Ashurst Emerging Artist Prize is open for entries! The prize is open to artists of all nationalities working across all genres, styles and backgrounds. Enter before Midnight, 17th January to have your artwork considered by an esteemed judging panel.
Eligibility & what to submit: There are no restrictions based on age, training, nationality or where you live. You must not already have exclusive representation. You can submit up to 5 different artworks, of any medium including paintings, photography, mixed media, sculpture, etc. Early entries will feature in ongoing campaigns to clients, and every entrant is promoted.
Prizes include:
£10,000 of prizes and exhibitions, for the Overall Winner, the Choice Award, the Sculpture Award, the New Media Award with partners Rich Mix and Photography Award with partners Genesis Imaging.
£1,000 of Cass Art vouchers for one winner and £500 of Cass Art vouchers for two winners.
Three-month exhibitions in London, England.
Group Show for 25 Shortlisted Artists in April – August 2021.
New partnership with Sotheby's Institute of Art.
Application deadline: Sunday 31st January 2021, 23:59 GMT.
Application fee: £20 for first artwork, then £10 per additional artwork, up to a maximum 5 artworks.
Exhibition dates:
April - August 2021: Shortlisted entries will be exhibited in the Ashurst Emerging Artists Gallery for final judging.
September - December 2021: Winners exhibitions will be open to the public at Ashurst's London offices.
Image credit: Artwork by Steve Parker.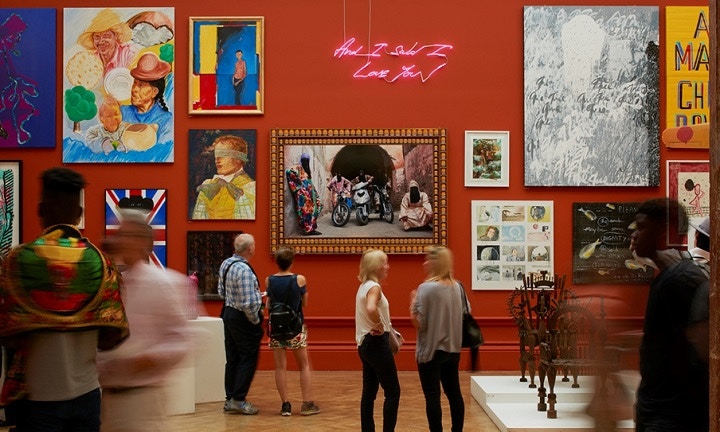 THE ROYAL ACADEMY OF ARTS 2021 SUMMER EXHIBITION
From 13 January, you can enter your art into the Royal Academy's Summer Exhibition 2021. Whatever your preferred media or level, this joyful festival of art celebrates it all, and gives you the chance to see your work alongside household names such as Yinka Shonibare, Tracey Emin and Grayson Perry.
Most of the artwork in the Summer Exhibition is for sale, and proceeds from the show go towards both the exhibiting artists and the RA's not-for-profit activities, such as training the next generation of artists in the Royal Academy Schools.
Eligibility & what to submit: Both UK based, and international artists can apply. All mediums considered. You can enter up to two works, however there are limitations based on size and some inadmissible works, please check the full terms and conditions on the RA website.
Prizes include: There are various prizes available, to be announced shortly.
Application deadline: Entries are open from 13th January to 22nd February 2021.
Application fee: £35 per artwork.
Exhibition dates: To be announced shortly.
Image credit: Photo: Installation view of the Summer Exhibition 2017. Photo: James Harris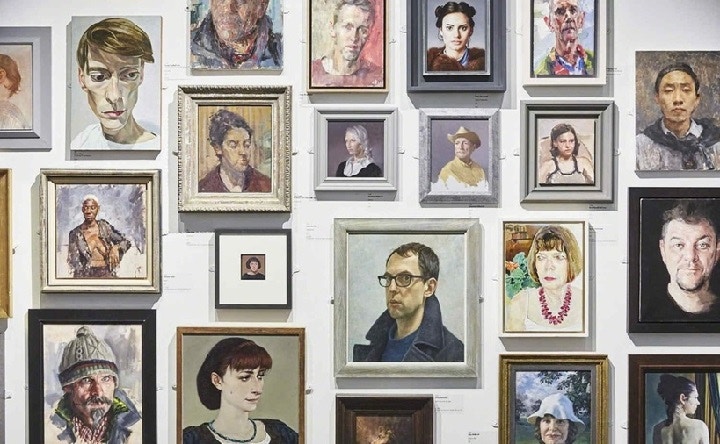 THE ROYAL SOCIETY OF PORTRAIT PAINTERS
The Royal Society of Portrait Painters invites artists from all over the world to submit portraits for its Annual Exhibition, which will bring together over 200 portraits at The Mall Galleries and give away £23,000 in prizes. Attracting many art lovers in central London, the annual show at The Mall Galleries is a unique professional opportunity for portrait artists, as it sees a great number of works being sold to collectors, and just as many commissions being placed with exhibiting artists.
Eligibility & what to submit: Artists from around the world can submit paintings, drawings and original prints
Prizes include:
The Ondaatje Prize for Portraiture – £10,000 plus the Society's Gold Medal awarded for the most distinguished portrait in the Society's annual exhibition.
The RP Award – £2,000 for the artist whose work best represents the year's chosen theme – childhood.
The RP Prize for the Best Small Portrait – £2,000 for the best small portrait in the exhibition, measuring not more than 38 x 30.5 cm (15 x 12 inches) framed.
The de Laszlo Foundation Award – £3,000 plus a Silver Medal for the most outstanding portrait by an artist aged 35 years or under.
The Prince of Wales' Award for Portrait Drawing – £2,000 and framed certificate for a portrait in any drawing medium.
The Burke's Peerage Foundation Award – £2,000 for a classically inspired portrait.
The Smallwood Architects Prize – £1,000 for a portrait in which architectural or interior features play an important part.
Application deadline:15 January 2021, 12pm noon
Application fee: £20 per work for standard entries and £14 per work for artists aged 35 or under. This includes free admission to the exhibition (normally £4).
Exhibition date: May 2021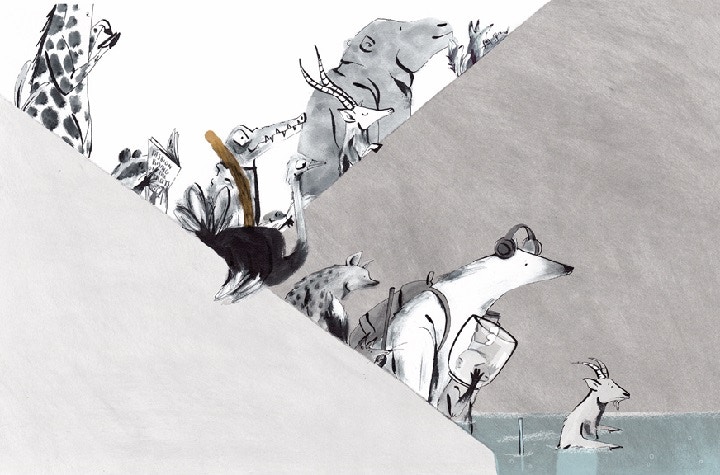 THE WORLD ILLUSTRATION AWARDS 2021
The World Illustration Awards are a year-long showcase of great illustration; 500 longlisted projects will be published on The AOI website in June, followed by the announcement of 200 shortlisted projects which will feature in an Online Showcase launching in September, and a printed catalogue published in October.
This year The AOI, in partnership with USA-based Directory of Illustration, will be celebrating great illustration from across the globe, with an emphasis on supporting illustrators many of whom have continued to make amazing work in incredibly challenging circumstances in light of the COVID-19 pandemic.
Eligibility & what to submit: Illustrators, commissioners, agents and tutors are invited to submit work created, commissioned or published since January 2020, until the deadline into the ten categories of the Awards, which are judged by distinguished professionals from the global illustration industry. To apply you need to be over 18. Entries can be made in any media or format into one of the 10 categories. Students and recent graduates may enter as New Talent. All other entries should be made as Professional entries. Still images, gifs and animations can be entered into any category.
Application deadline: 15th February 2021.
Application fees:
£29 per Single Entry, £49 per Multiple Entry
€34 per Single Entry, €58 per Multiple Entry
$33 per Single Entry, $60 per Multiple Entry
For full details, and to apply visit: https://theaoi.com/world-illustration-awards/
Find full terms and conditions
here
.
Image credit: WIA2020 Overall New Talent winner Mariajo Ilustrajo 'Flooded'.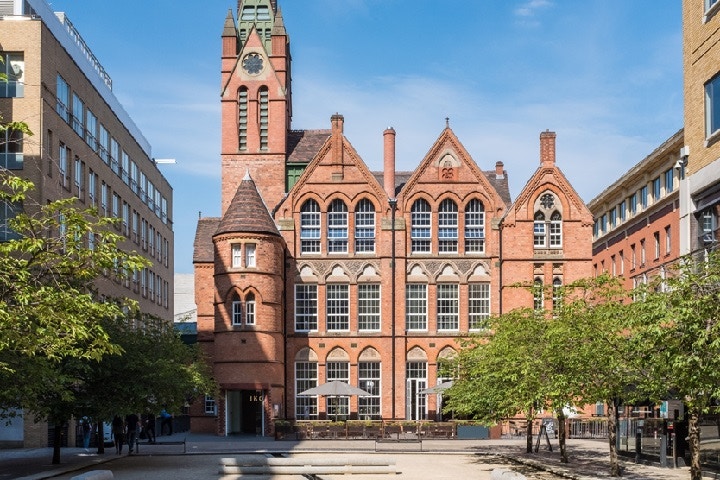 IKON FOR ARTISTS
Ikon for Artists is an open call exhibition that takes place from 26 February to 14 March 2021 at Ikon Gallery, Brindleyplace, and seeks to support local artists whose income has been impacted by the Covid-19 pandemic.
Eligibility & what to submit: Birmingham-based artists are invited to submit one artwork with a value of up to £1,000 for an exhibition in 2021. Submissions in painting, drawing, printmaking, photography, textiles, illustration, 3D work (sculpture & installation) and video are welcome. As an exhibiting artist, you will receive 100% of the proceeds from the sale of your work.
Application deadline: 6pm, Friday 15 January 2021. Ikon reserves the right to close the Open Call before this date if maximum capacity is reached. Complete applications that fulfil the submission guidelines are accepted on a first-come, first-served basis.
Application fee: FREE
Exhibition date: 26th February to 14th March 2021
EXHIBIT WITH THE OTHER ART FAIR IN 2021
The Other Art Fair was born from a realisation of the disparity between art lovers eager to discover the next big thing and talented artists struggling to gain recognition. Ten years on, 2021 and beyond will see The Other Art Fair continue to give artists access to buyers worldwide, plus it will now enter a new digital chapter.
Alongside the onsite events we all love, they are launching a forward-thinking online experience using virtual reality, live streaming and more. This global initiative will give art lovers year-round access to buying and interacting with today's leading emerging artists (come rain or… Covid-19). Successful applicants will not only have a stand at the Fair, but have 6 days at their VR Edition, and 12 weeks of promotion on the Online Studios.
Sign up to the Artist Newsletters to get the latest news on Call for Applications
ORGANISE YOUR DIGITAL LIFE IN 2021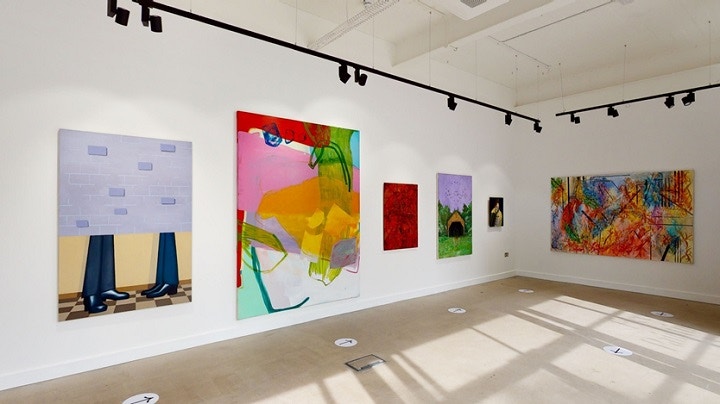 THE NET GALLERY
The Net Gallery is a London-based arts website that uses cutting-edge scanning technology to turn physical exhibitions into immersive virtual walkthroughs. Viewable via phone, tablet and computer, audiences can navigate the walkthroughs as if they're there in person, with access to enriched information and content. The scanning service is available for exhibitions in any space - including commercial galleries, museums and non-profit spaces - and can also be used to create a behind-the-scenes walkthrough of your studio. The Net Gallery has a directory section where artists can register for free profiles, and also publishes its own original editorial content.
Prices: To scan an exhibition prices start from £350. Studio scans start from £199.
For further information visit: www.thenetgallery.com
Image credit: 2020 Painting Prize Exhibition @ Freelands Foundation. Image taken from scan footage captured by The Net Gallery.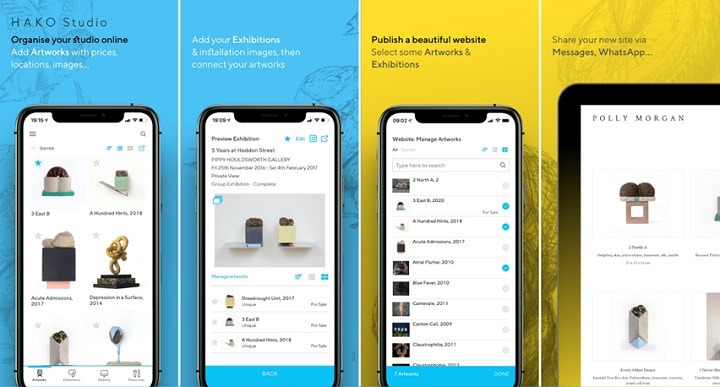 HAKO STUDIO APP
New Year - New Start! Download Hako studio for free & start building your archive & website today. Imagine managing your artworks & exhibitions on your phone - adding your images, locations, dates and venues on the go… or building a beautiful artist's website with no hosting costs, no coding & no domain setup.
Hako Studio is a newly launched app for Apple and Android devices that does all this and more:
Manage artworks & keep them at your fingertips - including locations, prices, editions & images
Manage exhibitions - add venue, images & connect your artworks
Create a website - just choose your template, select some options & choose a hako.art domain - then it's live!
Share everything to Instagram - or messages, or WhatsApp, or email…
Search our Glossary - thousands of technical art terms all in one place
Feed - essential news, opportunities, events & offers - direct to the app
For further information:
Search the App Store/Play Store for 'Hako Studio' or visit
hako.art/studio
for more info.