Posted by Cass Art on 11th Apr 2018
Recent graduate from prestigious school of art and design Central Saint Martins, David Longshaw is one of the hottest names about. Not only has David created a buzz with his designs, he's established connections with esteemed companies such as ELLE, Vogue and Sotheby's. His style is particularly illustrative and this is most certainly part of the charm. Cass Art were lucky enough to catch up with him for his exclusive advice for how to get started with illustration.
How did you get into the world of fashion, illustration and style? Was there a plan?
I studied fashion design (Womenswear) at Central St Martins(BA hons) and the RCA(MA), from there I designed in Italy for Alberta Ferretti and Max Mara before returning to England to start my own label.
Whilst at Royal College of Art, some journalists saw my drawings and characters I had created to inspire my collections – they asked me to do some work for them. One of the first was for the London Fashion Week newspaper and stared my character Maude who I've also illustrated for Vogue Online, Vogue Italia and animated for LOVE magazine.
At school I knew I wanted to be a designer and by the age of 14-15 that I wanted to study at St Martins, as most of my favourite designers had studied there, so I went on the open day to find out what I needed to do to get in and promptly set about doing everything and more that had been recommended.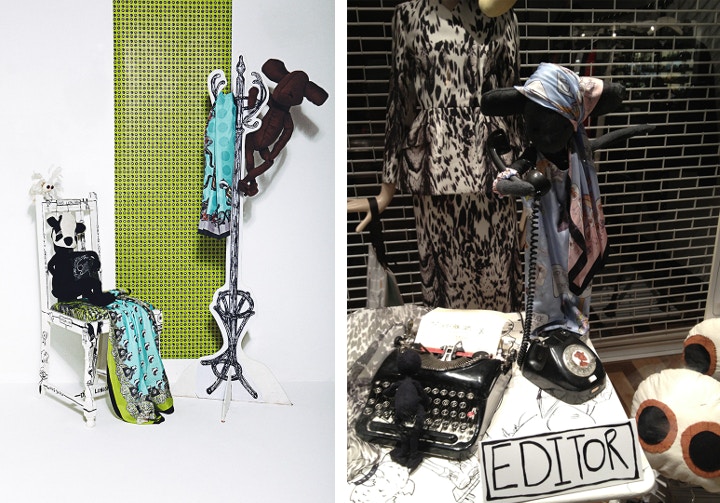 What is your creative process like? Does it change for each client?
In general I start with a character and a story I create (that more recently I have ended up making in to little animations) that then inspire everything from the colour, silhouette, print and mood of the collection.
What are your favourite techniques and materials to use?
I use fineliner to draw my designs and illustrations and animation stills, I then colour them with watercolours and when they're dry I go over sections with the fineliner again to make them pop - or something like that!
Whether I'm drawing designs or illustrating for a magazine I use Winsor & Newton Cotman watercolour set of 45 half pans and Uni Pin water and fade proof pigment ink fine liner or Staedtler Pigment Liners.
For projects and installations I use Sharpie Fine Permanent Marker Black. In the past I've used them to illustrate on furniture and windows for collaborations combined with Daler Rowney System 3 Acrylic paint.
What would your advice be for budding designers and illustrators?
Get as much experience as possible- try to get work experiences at a variety of labels to see how different companies operate, so you can take the best practice from them all and learn from their mistakes, and try to get in to the best design school you can so you are around like minded students who will spur you on to experiment more and work harder.
Feeling inspired to get started with illustration? Pick up a fresh sketchbook and set of fineliners to begin your creative journey!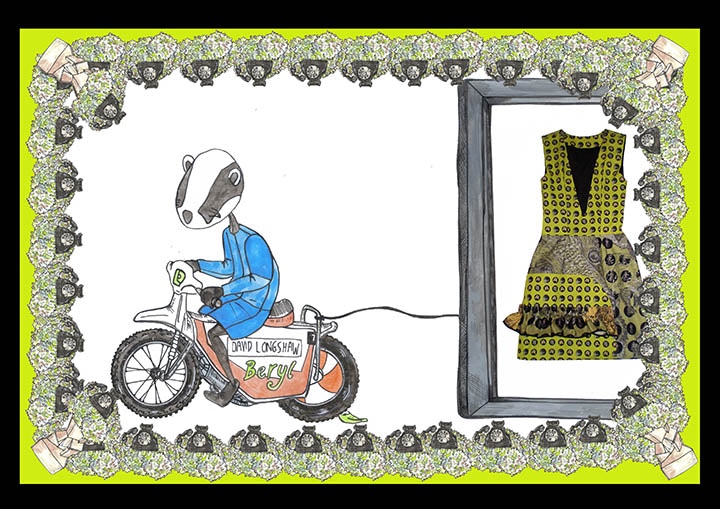 Head to our online shop to stock up on your own art supplies. Remember to follow Cass Art on Facebook and Twitter to keep up to date with the latest art news and interviews with emerging artists.
Keep up to date with David's sparkling progress via his website and Twitter page.