Posted by Cass Art on 20th Jan 2021
Daler-Rowney began their journey in London as a family business grinding pigments for wigs. Since then the company evolved, and their history is as colourful as their products! From acting as the official lithographer for JMW Turner, to working closely with other renowned English artists including John Constable.
Daler-Rowney continues to collaborate with exciting creatives, working with inspirational contemporary artists of today - keeping both tradition and innovation alive. Learn more about this UK institution, discover their Artist Ambassadors and explore their materials which have been inspiring creativity since 1783.
Daler-Rowney Mission, Vison, Values
---

Individuality, Diversity, Innovation and Excellence are the values that drive Daler-Rowney on their vision - inspiring creativity since 1783. Always with the clear focus to provide accessible and durable art materials for everyone. Artists are at the core of everything what Daler-Rowney does and will continue to do so. If you want to raise your artistic voice or are searching for inspiration to get started, Daler-Rowney offers fine art supplies for everyone to paint loud.
Vision
Inspiring creativity since 1783.
Artists are at the core of everything we do. We develop, produce and deliver products, which are not only fit for purpose, but exceed the expectations of our artists community.
Mission
Our mission is to inspire by creating sustainable, qualitative, durable art materials every day, every year for everybody, making art accessible. All our colours are made in England since 1783.
Values
Individuality: Express yourself, raise your artistic voice and paint loud. Our #paintloud project has been created to support you.
Diversity: Art is open to everyone. Everyone is an individual and can have ideas as unique as they are. We celebrate this diversity and encourage you to join us and make your mark!
Innovation: Free your thoughts to challenge what exists and tread new ground. Through product innovation we are here to help inspire and support your creative journey.
Excellence: Striving to reach and exceed your expectations, we are continuously learning and adapting to improve what we do.
Daler-Rowney Materials
---
Creators of affordable, sustainable and quality art materials Daler-Rowney - makers of Georgian Oil, System3 and FW Acrylic Inks.
KELLY KRUSE – FW ACRYLIC INK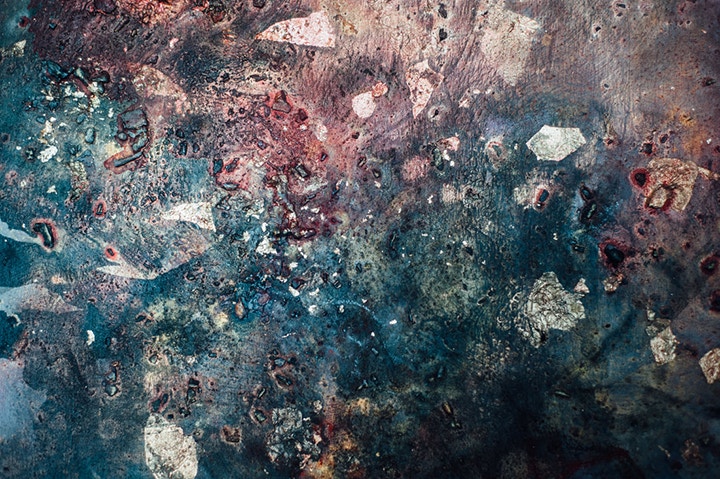 "I stumbled into acrylic ink early in my practice, fascinated by the deluge of working in wet media. I enjoy the challenge and the struggle of each painting. There is certainly a dance to it, with some unpredictability and submission to the forces of gravity on a pool of wet media, the way the pigment shifts when you adjust the ratio of water or medium to ink, and the way that the painting transforms before your eyes as liquid evaporates and pigment remains. There's a push-pull, a coaxing, and a waiting for something to be revealed." Kelly Kruse
NAOMI EDMONDSON – SYSTEM 3 ACRYLIC
---
"Survival Techniques is a legal street art project that aims to promote hope and optimism and bring a little light to someone having a dark day.
And this is the story on how it began: A few years ago, after a period of feeling very low, I wrote a list of things I needed to remember to do when I was feeling bad: things that always made me feel a bit better. They were always super simple things like 'Talk to someone, anyone, about anything' which came from me chatting to the guy in my local shop for a few minutes. I realised that I would leave the shop feeling much more a part of the world again." Naomi Edmondson
VIN + OMI
---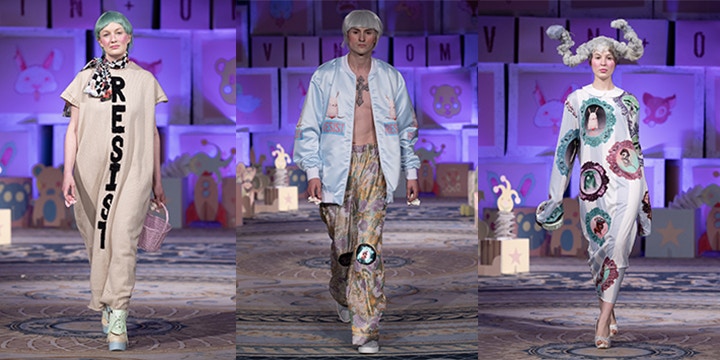 "The creative side of our work is very closely linked to art. Design, fashion, art all merge into one in our work. We also present our work using fine art, writing, music, hair and make-up innovations and creative concepts. Our creativity output which includes clothing and accessories, runs in parallel to strong political messages, diversity, gender inclusion which underpin our core eco and sustainable pioneering work. We have worked closely with Daler-Rowney for many years and utilise a full range of their products to enhance our work" VIN +OMI
CHRIS VALENTINE – OIL
---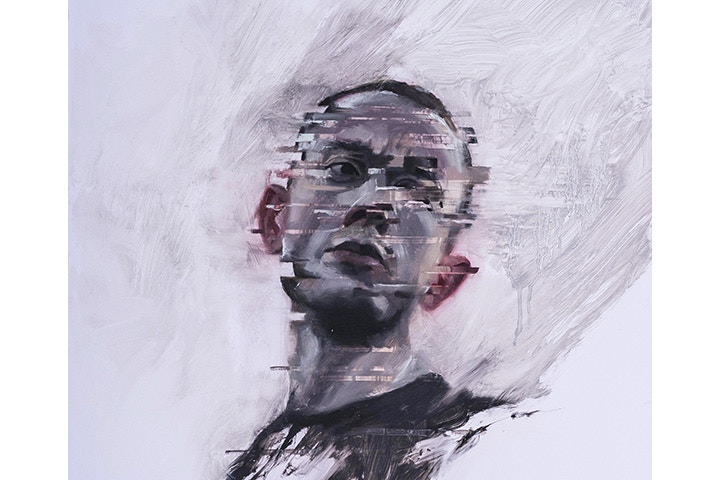 "Oil paints just always appealed to me, because it has got such a heritage. All artists, who got me into painting, are the classic artist such as Rembrandt, Sargent – all these amazing painters. There is just such a longevity in oil painting, it's that you do have a legacy, you do leave something behind one day." Chris Valentine
DALER-ROWNEY THROUGH TIME
---
1780
In 1780 Richard and Thomas Rowney, both apothecaries living in Oxford, were grinding perfumed powders to colour and sweeten wigs. Their business continued to thrive until King George IV "removed" his wig. As a gesture of respect, polite society followed and other than in the legal and medical professions, wearing wigs became unfashionable.
1783
By this time painting as a craft was becoming less rigid. This meant that ecclesiastic subjects and portraits of the rich and famous continued to be painted by "craftsmen" but landscapes and seascapes were painted by a new breed called "artists".
With the dwindling demand for wigs, the Rowney brothers changed the emphasis of their business and began grinding the coloured wig powders more finely to supply manufacturers of oil colour.
As chemists they also had the knowledge to make their own oil colour and started to mix their fine pigments with drying oils to do so.
1825
By this time Thomas Rowney's son, George, headed the company and soon established a close relationship with John Mallord William Turner, leading to George Rowney and Company being appointed official lithographer of Turner's famous paintings.
1841
In addition to manufacturing colours, George Rowney helped establish new ways to store and retail colours adopting Browns' lead collapsible tubes. Introduced by Browns in 1841, these tubes replaced bladders and fragile glass syringes previously used to hold colour.
1963
Rowney became one of the first manufacturers in Europe to introduce an artists' acrylic colour. Rowney's Cryla was widely used by artists throughout the 1960s and 1970s heralding a new era in art practice which became known as 'Pop Art'. Two of its best-known proponents, Peter Blake and Bridget Riley, used Rowney's Cryla acrylics extensively during this period.
1990
The transatlantic connection was further strengthened in 1990 with the acquisition of ink manufacturers Robert Steig, which added the unrivalled FW Artists' Liquid Acrylics and Pearlescent Inks to Daler-Rowney's product portfolio.
2019
Creativity international joined the Daler-Rowney Group with a unique portfolio in the arts and crafts market with famous brands in the education sector such as Fadeless and Bordette.
---