Posted by Cass Art on 1st Sep 2020
Now in its 33rd year, The Sunday Times Watercolour Competition is the largest and most prestigious prize for contemporary watercolour painting in the UK. Hugely popular with artists, gallery visitors, and readers of The Sunday Times, this art prize celebrates the beauty and diversity of water-based painting. For the first time, the Sunday Times Watercolour Competition is going international, and is now open to artists from the UK and around the world. With over £10,000 worth of prizes, a national touring exhibition, and exposure in The Sunday Times, this is an opportunity not to be missed for amateur and professional watercolourists.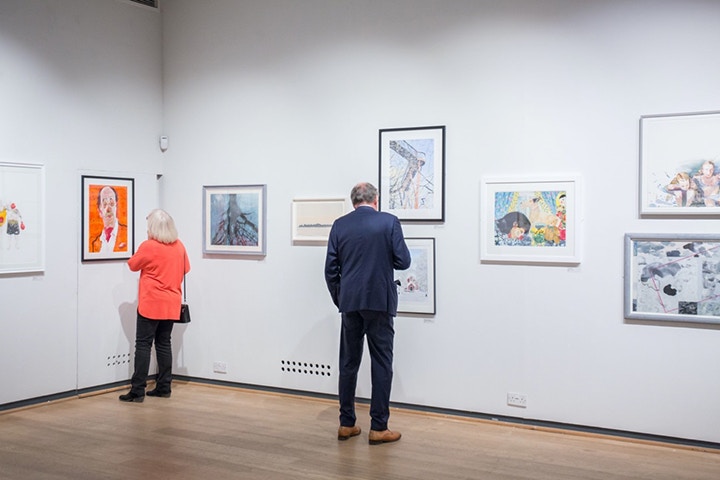 THE PRIZES
All shortlisted artists will receive a set of Aquafine 24 Half Pans and get a chance to win the following prizes:
First Prize – £3,000 and £1,000 of Cass Art gift vouchers for art materials
Young Artist Prize – Exhibition opportunity at Cass Art and £500
Second Prize – £1,000, plus a Maimeri Blu Set, worth £695, and Arches Watercolour Paper, worth £750
Third Prize – £500, plus a Maimer Blue Set, worth £150, and Aquafine Watercolour Paper, worth £500
THE JUDGES
Comprised of leading figures from the art world, the judging panel will be looking for work that makes the most imaginative or impressive use of a water-based medium. This year, the shortlisted artworks will be selected by a panel including art critic and Sunday Times writer, Louis Wise, and painter Ishbel Myerscough.
THE EXHIBITION
Around 100 watercolours spanning all styles and genres will be selected for the exhibition, which will be on show at the Willis Museum and Sainsbury Gallery, Basingstoke, from October to January 2021, then at Mall Galleries, London, in January 2021. The shortlist and winners will also be announced in The Sunday Times Culture and on The Sunday Times website.
HOW TO ENTER
Whether they are amateurs or professionals, abstract or figurative painters, contemporary or traditional in style, all artists are invited to enter online here now. Creatives of all ages, locations and inspirations can submit up to four works in any water-based medium by Thursday 24th September 2020, 5pm.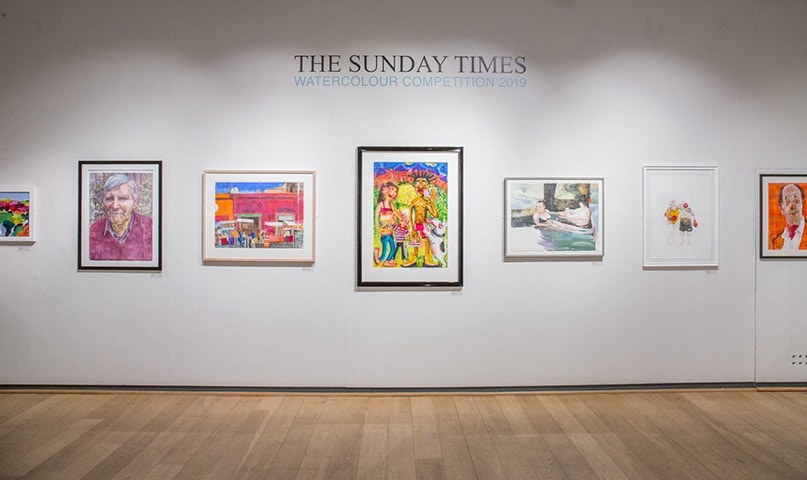 For further details see here.
To get yourself prepped, below are some of the amazing array of works and some inspiring words from previous exhibitors. Good luck!
Janet Darley
"My first successful entry with the Sunday Times Watercolour Competition was in 2014. I was overwhelmed and so proud that I had an entry accepted. All the hard work and consistently entering my best work had been rewarded".
"I have always enjoyed the STWC because it is one of the very few, totally open watercolour competitions. Although the prizes are amazing, the opportunity to display work with the competition is so rewarding, and I have gained sales and publicity directly related to the exhibition".
"At the private view, I was so pleased to see that my image was used for the publicity, everyone was holding a copy of the catalogue with my work on it! The painting sold that evening". - Janet Darley
Josie Clouting

"Taking part in the competition was a fantastic experience.This was the first major open exhibition I had entered and I was thrilled the judges chose my painting to be exhibited alongside such wonderful artworks.The private view was a great opportunity to meet other artists and I was grateful for the opportunity to bring friends and family along to celebrate".

"I would definitely recommend artists apply to the competition. I was so inspired after seeing the variety of works on display and the ways in which artists can use water-based paints. It is also a great way to reach a wider audience, and to be in with a chance of winning a prize". - Josie Clouting
Robert McKenzie
"With such a broad range of styles and techniques the Sunday Times Watercolour Competition is truly inspiring for all watercolour artists. There is something for everyone so why not give it a go!"!- Robert McKenzie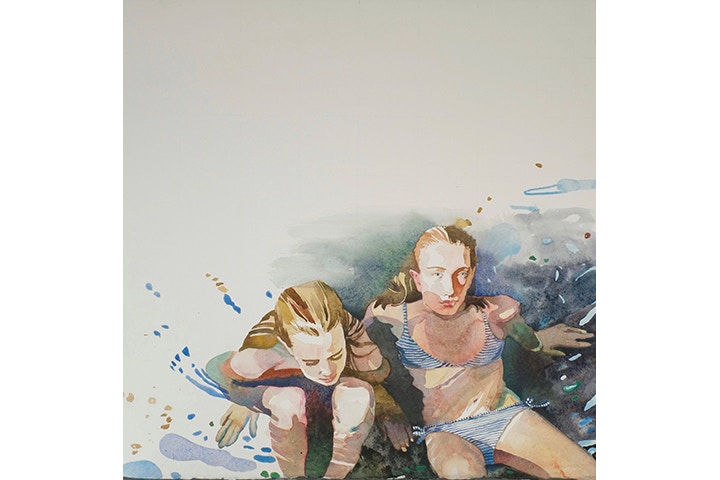 Mark Entwise

"It's affirming and encouraging and you have the prospect of having your work put in front of lots of people who may not have seen it before. There's also the possibility of prizes and sales, meeting other artists and potential clients. I was also asked to do a watercolour demonstration this time. I met lots of people, some of whom I'm now teaching".

"I would always recommend artists to enter competitions like the Sunday Times Watercolour Competition. It's very good for your profile and reputation. You meet other artists at the private views , so great for networking and moral support. There's also a chance of meeting a collector or gallery, it's far better for galleries to find you than for you to approach them". - Mark Entwise