Posted by Cass Art on 4th Oct 2017
The World Illustration Awards 2017, presented by the AOI (Association of Illustrators) in partnership with the Directory of Illustration, is currently accepting entries into eight categories. The most comprehensive and significant awards for illustration in the UK, the award offers illustrators an important boost in their careers. You can find out how to enter the awards below.
We spoke to 2016 Advertising category winner Julinu (Julian Mallia) about his experience of entering and his illustration work.
Tell us a bit about you and your work.
I'm a Maltese freelance illustrator and graphic designer who's passionate about generating meticulously executed visual ideas. My original background is in Psychology but my ever growing enthusiasm for generating imagery led me to take the plunge into this creative field. Consequently I have worked for several years in advertising agencies before finally specialising in illustration at the University of Brighton.
What did being category winner in WIA2016 mean for you?
Receiving this kind of acknowledgement from impartial industry heavyweights was definitely a boost in morale and an affirmation that I'm doing work that resonates with an audience. It was also a humbling experience to be amongst incredibly talented and diverse illustrators from all over the world. It gave me confidence to trust my vision instead of diluting it with the concern to please everyone blindly. Being honest and courageous seems to pay off eventually.
As a consequence of winning I also got more interest in my work. I've been approached by clients I had longed to work for and my work was featured on a number of media outlets.
Of course I still feel like I have a long way to go. Though I like working as a freelancer, I'm still hoping to land mutually-beneficial illustrator agency representation. Being an illustrator is a continuous journey but being a category winner has so far been the most influential stepping stone in my career.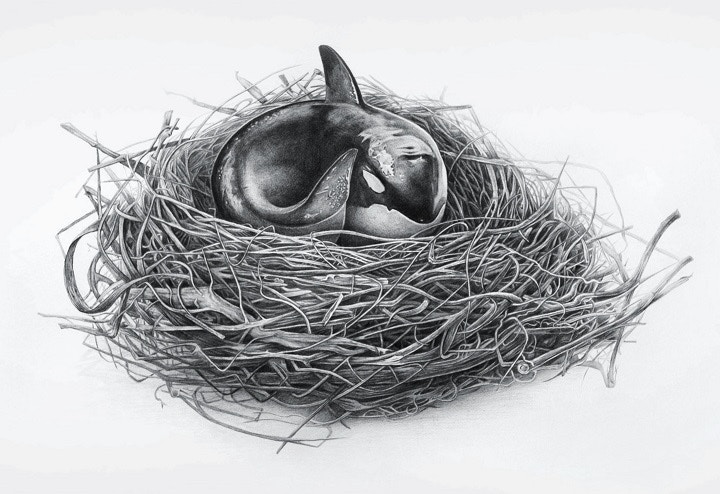 Your work is hauntingly beautiful – can you tell us a bit about the process involved in making it?
I'm glad that you find my work hauntingly beautiful because I strive to make work that elicits that reaction. Having said this, I also take pride in making my work somewhat meaningful rather than it just being pretty. My approach in creating work is rather meticulous and it usually starts with a written description of what needs to be communicated. This is followed by an uninhibited brainstorming process during which I go wild with sketches and then filter out the most promising ideas. After a process of scrutinising, trimming, adding and combining ideas, I get a clearer picture of how the visual manifestation will be.
My rendering tends to be realistically detailed so I often use photographs or real life objects for reference. Of course, since most of my work is rather surreal I can never fully replicate what I see but rather I incorporate different realistic elements in a collage-like fashion. Once I have a solid, underlying rationale and references I proceed to create the final illustration in traditional or digital media whilst hoping that the final image will do justice to what I saw in my head.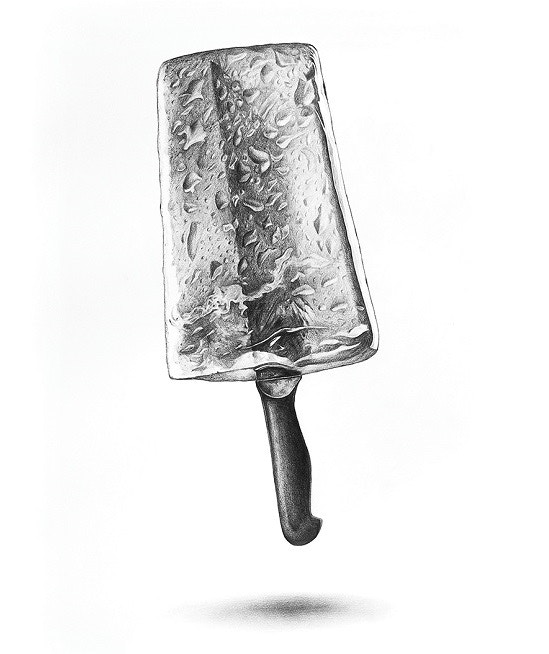 Are there any materials which you particularly enjoy or that have changed the way you work?
I am particularly fond of traditional oil painting because it feels more organic, spontaneous and its imperfections tend to give rise to pleasant little surprises. Digital painting is of course more economical and practical and I go for it when dealing with fast turnaround commissions or when I anticipate that I will have to do several changes.
As a compromise I tend to combine both media - starting with an oil painting and then exploiting the flexibility of digital media to refine and modify the final outcome. Maia's Morning Malaise, for instance, is composed of three oil paintings (the portrait, the clouds and the falling lady) which I merged digitally in a process reminiscent of double exposure.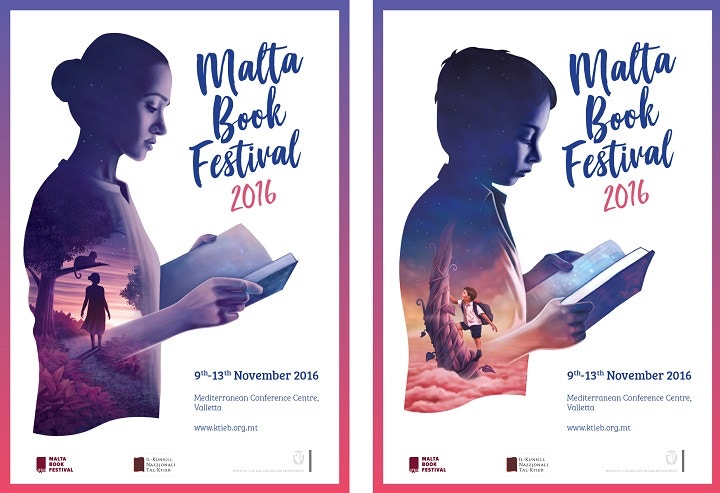 What have you got coming up?
I have just finished working on the campaign for the Malta Book Festival where I was handling both the illustration and the graphic design aspect. As part of the campaign I also collaborated with an animator to create an animated advert which was very well received.
At the moment I'm simultaneously working on a book cover, illustrations for an animated project as well as a personal piece. As much as possible I try to balance working on commercial projects without letting go of personal practice. Both areas influence each other and keep me enthusiastic and on the lookout to try out different combinations of ideas.
About the AOI
The World Illustration Awards is presented by the Association of Illustrators (AOI), the UK's leading illustration body, promoting, empowering and advancing illustrators and the illustration industry. As a not for profit membership body The AOI actively supports illustrators offering unlimited free business advice from contracts to pricing on its dedicated phone and email service. There are a range of professional resources available to members, as well a growing programme of training and social events and awards such as the World Illustration Awards. The AOI's campaigning has successfully increased the standing of illustration as a profession and improved the commercial and ethical conditions of employment for illustrators.
To find out more about the AOI or to enter the World Illustration Awards 2017 (deadline 6 February 2017), visit www.theaoi.com and follow #WIA2017.